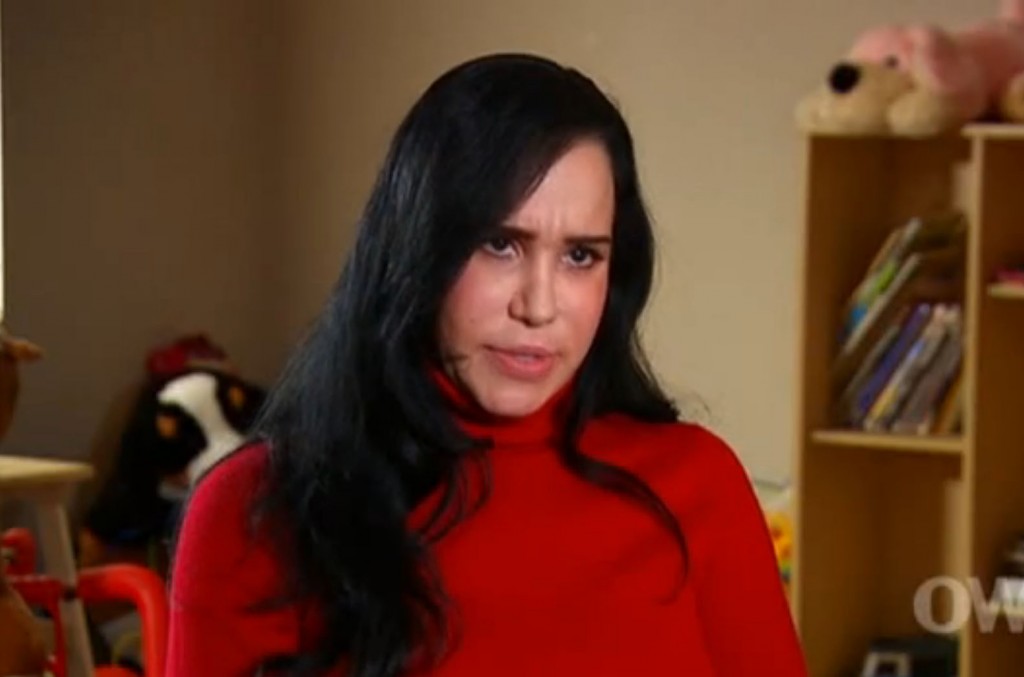 We haven't paid much attention to Octomom lately, it's just been too depressing and predictable. I really dislike her, but it's almost not worth getting outraged at her anymore (unless you live in California and pay taxes there). She's just a total mess and the reality is that 14 kids depend on this manic nutjob to have their basic needs met. I'm sure there are worse moms, but that's setting the bar almost on the ground.
To recap: Octo did a self-pleasure p0rno, she did some stripping gigs that were brain-bleach bad (warning: but go here to see her latest one), she went to rehab last October, and she also went back on welfare again because of course she did. She's consistently squandered her money on things like hair straightening treatments, plastic surgery, and fake nails while never paying her rent like ever. She's declared bankruptcy twice that we know of, and she's incapable of telling the truth about her finances, or basically anything. It's exhausting and impossible to try and recap her messed up life, but go to some of those links if you want background, or just know that I've followed her antics for a while and that she's a fraudster with a ton of kids. (I felt compelled to give some background, sorry that I went off there! It's hard to do her media trail justice.)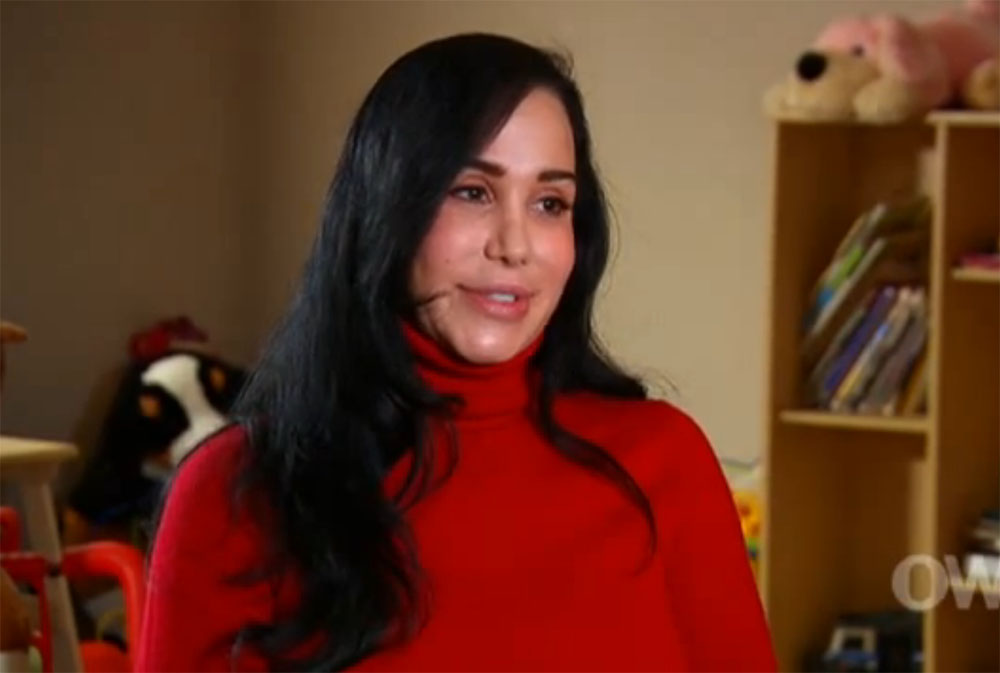 So California may be investigating Octo for scamming the system. With that many kids she's allowed to collect welfare if she makes $119k or less, but TMZ reports that she made nearly $200k last year and that the L.A. County Dept. of Welfare Fraud Prevention and Investigation is probing her finances. They report that she could get up to three years in prison, but you know she's just going to get a stern talking-to and she'll keep collecting those fat checks.
US Weekly reports that Octo is going to be on OWN network's "Oprah: Where are they now" episode. This just goes to show how totally out of touch Oprah is. If you give a sh*t what lies spilled out of her overplumped trout this time, go over to US Weekly to read it. She calls her stint in p0rn "liberating," blames her rehab stay on "exhaustion" and claims she was diagnosed with post-traumatic stress disorder. When she checked into rehab she admitted that she was addicted to Xanax, she said that on the record through her rep to TMZ, but now it's "exhaustion." She's never been able to get her story straight though. Rinse and repeat, but remember her 14 kids? Maybe this welfare investigation will be a kick in the pants to CFS, but I doubt it.
After I wrote all this I asked Kaiser to read it over the draft for me because I know I went off. She said I should add that Octo probably didn't make $200k after taxes. My take is that even after taxes that should be more than enough to raise those kids, with some planning and budgeting. You know nothing is going to happen to this woman, though.