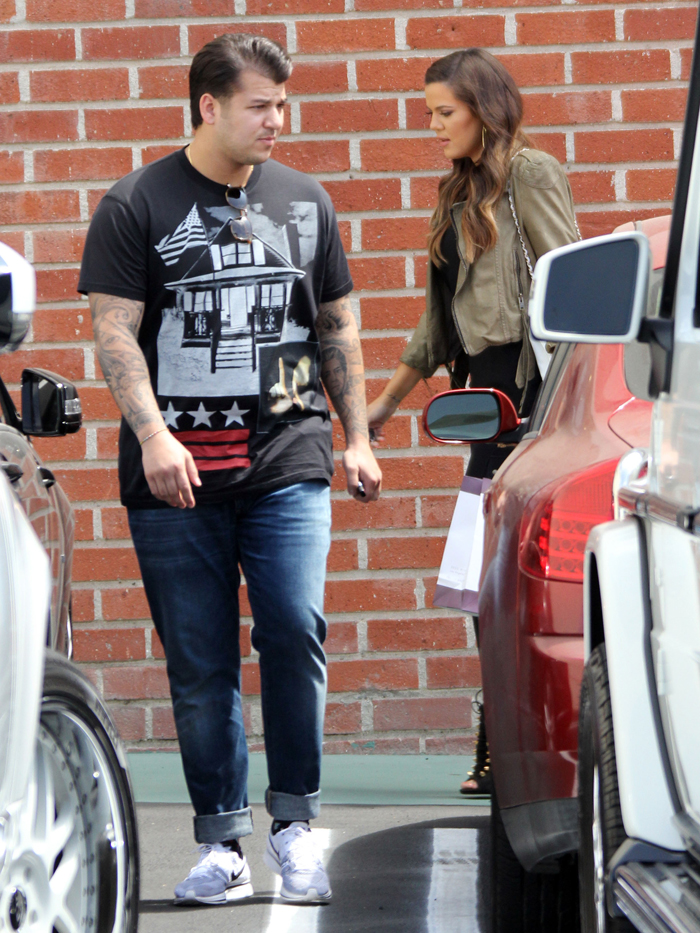 We haven't talked about the amazing sock empire of Rob "Prefontaine" Kardashian in awhile and for good reason. Rob's been in relative hiding from the paps. Our photo agencies haven't seen his smug mug since 6/24 when he was pictured with Khloe.
I'm assuming that Rob's given up on his aggressive weight loss plan after claiming to gain 40 pounds in 2 months back in February. He was only fishing for an endorsement, which he didn't get. He's returning his focus back to the socks, baby. You know, those socks that sell at Neiman Marcus but only as gag gifts. The Wall Street Journal has humored Rob by letting him ramble on about his sock art in a new video interview. LOL:
Why is the line called Arthur George? "Arthur is my middle name, George is my dad's middle name. I just kind of wanted to do something where you don't just see 'Kardashian' everywhere. I mean, it's my thing. I don't want anybody associating it with anybody else in my family. I feel like it has more longevity, in that sense."

On surviving amidst a "bunch of controlling women": "I'm very big on doing my own thing. I don't really want to get into that world, necessarily."

Dream big, my friends: "My job is — I make socks. That's all I do. I don't necessarily care about the show. I would rather film this — me doing what I do — than being around my family."
[From The Wall Street Journal]
Oh bless his heart and his self-declared tiny p-nis. Rob is really super passionate about socks, right? He could probably branch out into novelty boxers, but no. He loves his ugly ass socks, and he's determined to keep making even uglier socks because Kris Jenner bullied Neiman Marcus into carrying the line. So much for Rob not needing the help of the "controlling women" who make up his family. At least Bruce Jenner and his crazy hair finally made up his mind to run like hell from Kris. Rob can talk the talk, but he'll never walk that walk. Sock boy.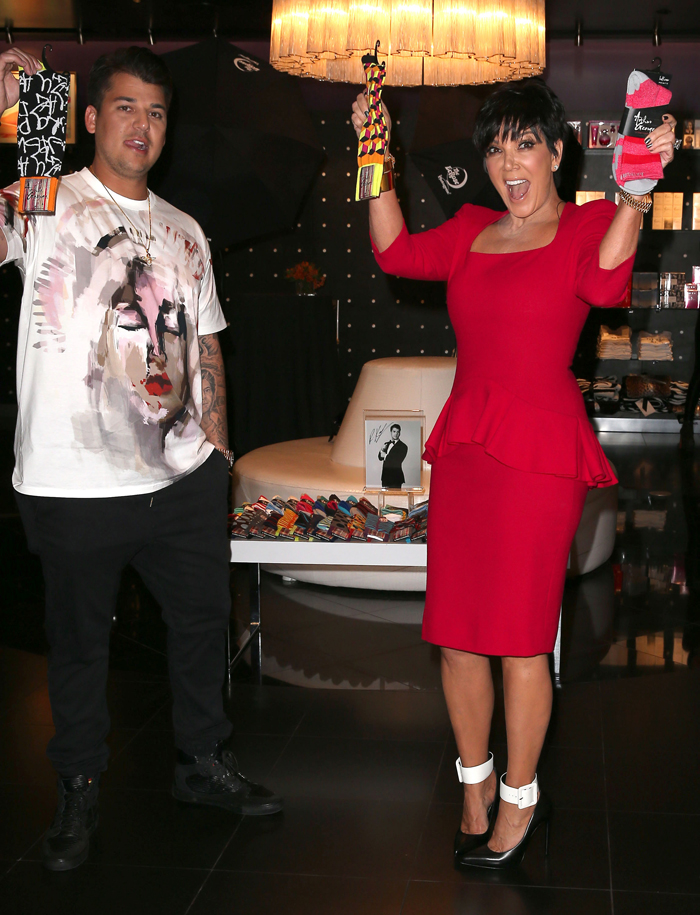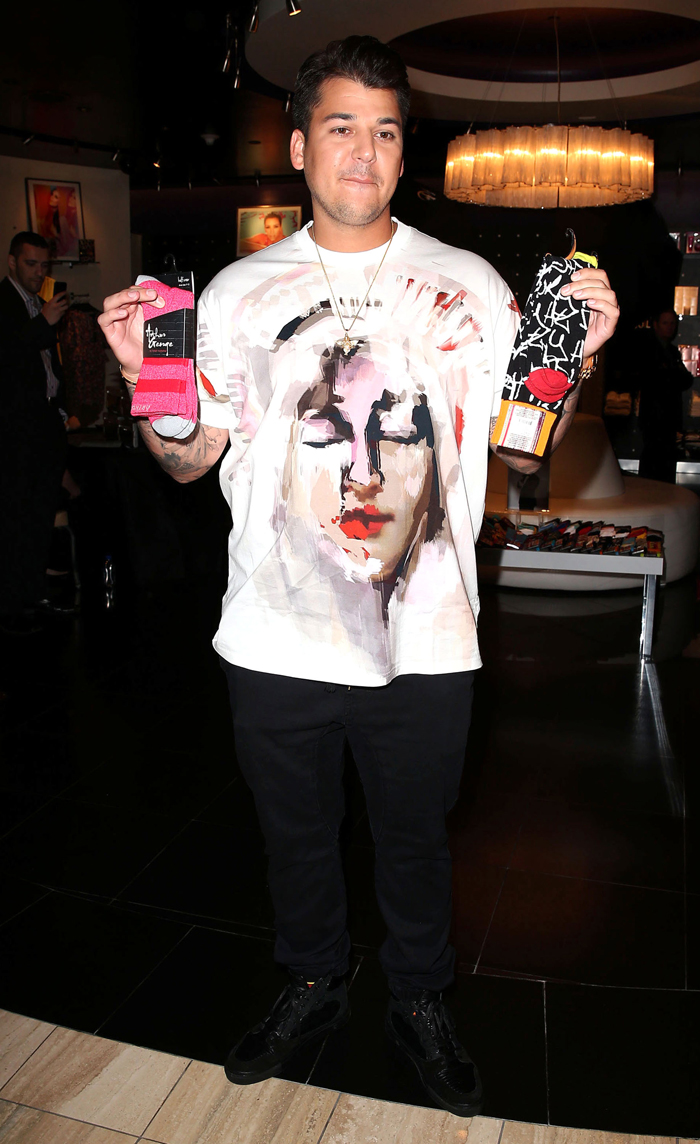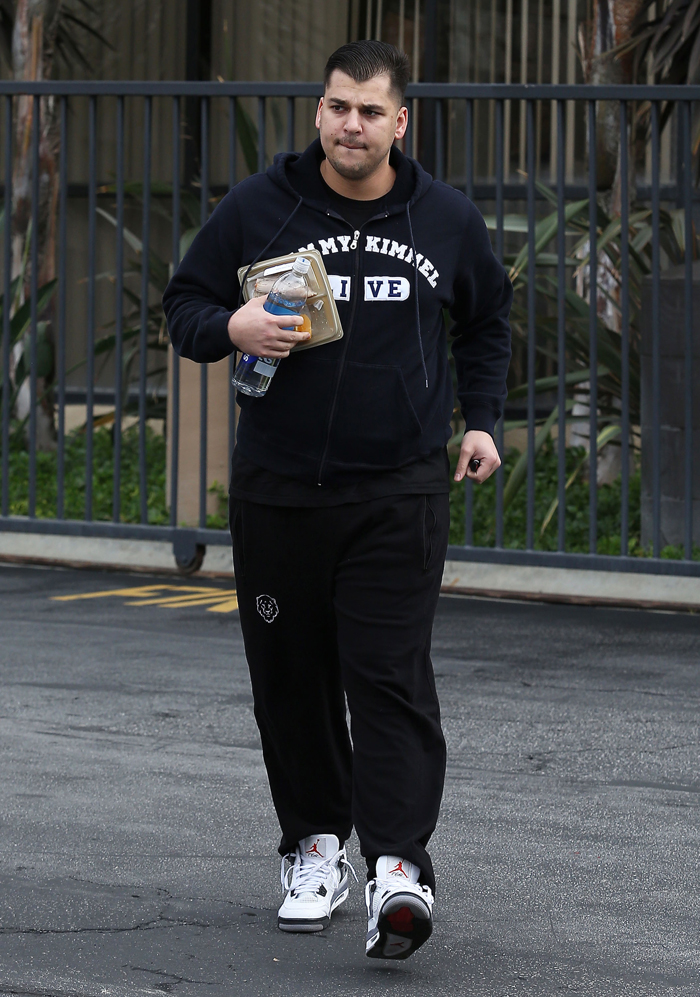 Photos courtesy of Fame/Flynet & WENN