Miley Cyrus in Balmain at Billboard Music Awards: doily fug or rock 'n' roll?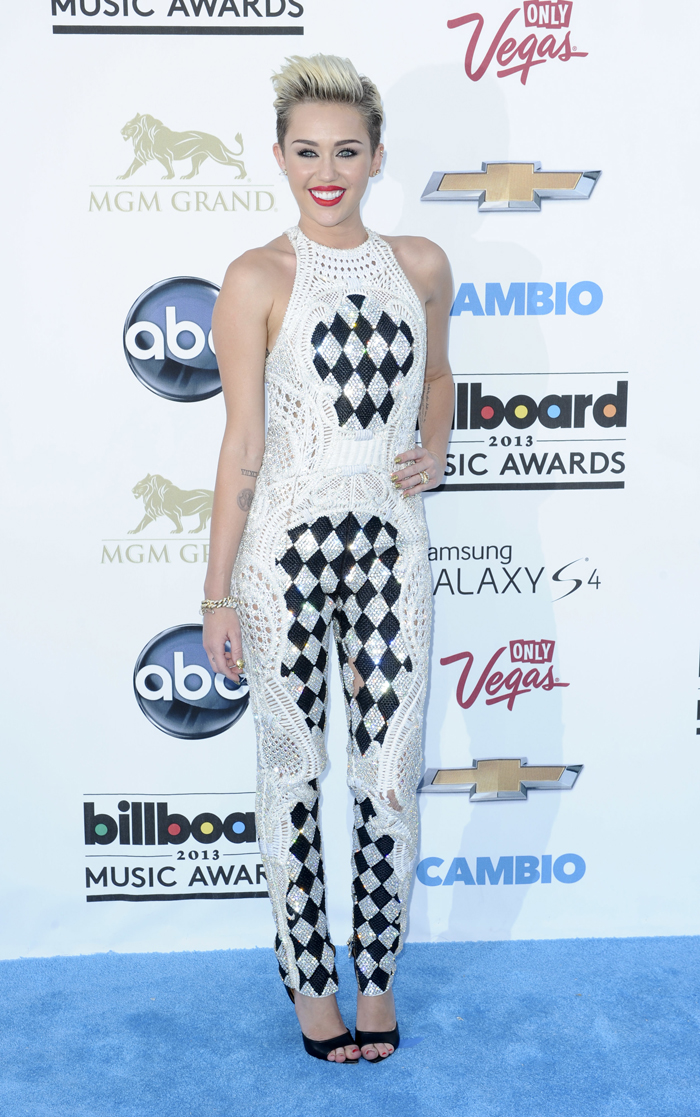 Miley Cyrus hit the Billboard music awards while wearing this edgy but ultimately gaudy black-and-white jumpsuit from Balmain. Miley's been hitting it out of the fashion ballpark lately with her recent punky look at the Met Gala as well as a cute Valentino jumpsuit for Maxim, but her luck has run out with this checkered, crocheted jumpsuit that is probably meant to look rock 'n' roll but comes off as part doily, part Indy 500 checkered flag, and part deck of cards. Miley's brash and sassy attitude on the red carpet helps her pull off the look somewhat, but it's still a major eye sore. Oh well, one can't be perfect all the time.
Miley's hair and makeup are similarly brash. Her makeup (and especially that bold red lipstick) goes with her overall look, but the blonde-piled-on-brunette aspect is throwing me off a bit. Those darker roots aren't bad in and of themselves, but the back view looks like Miley's hairdresser has overdone the underdone look. Does that make sense? Oh, and while Miley walks alone yet again, Liam is supposedly partying it up in Cannes. Miley's wearing her ring here, but I just don't care anymore. In fact, I'm more over this relationship than Liam seems to be at the moment.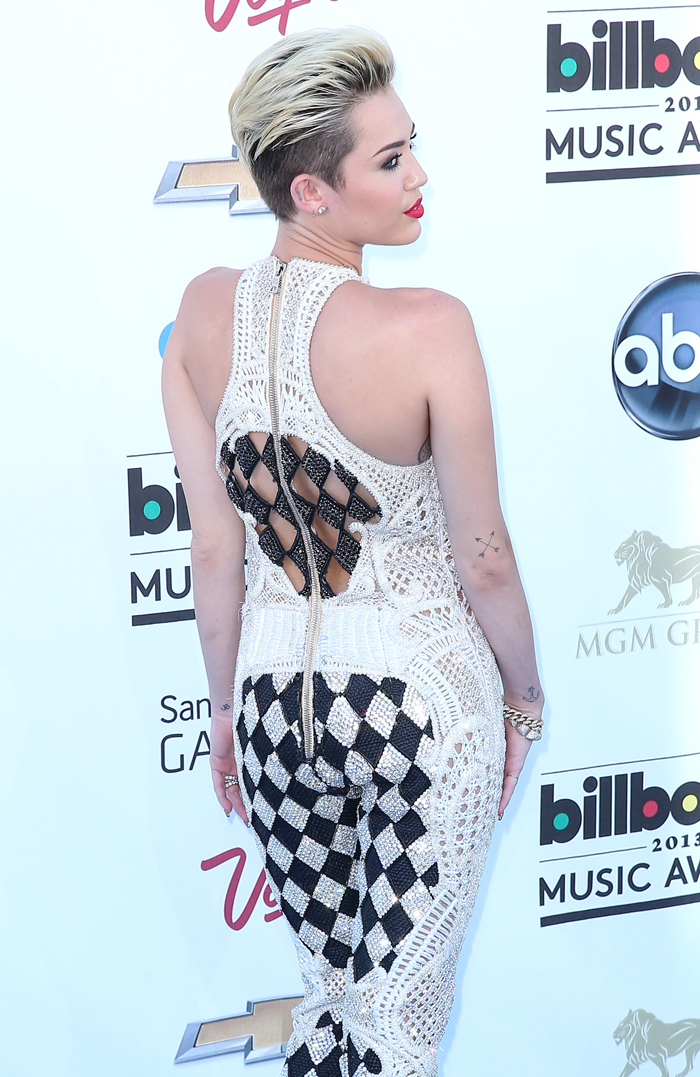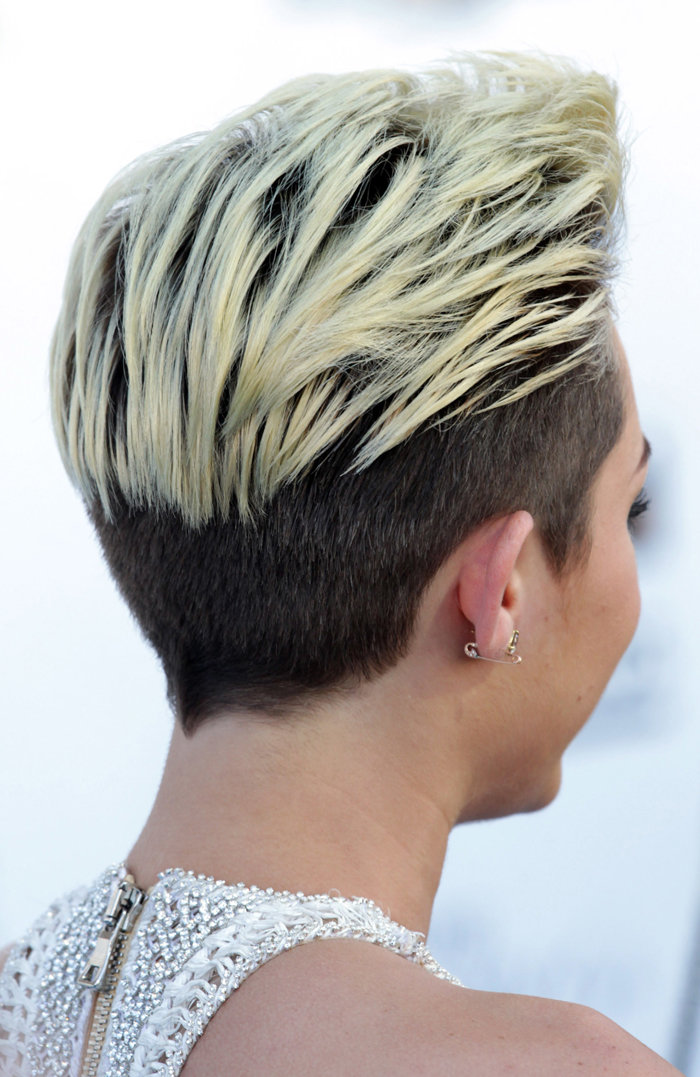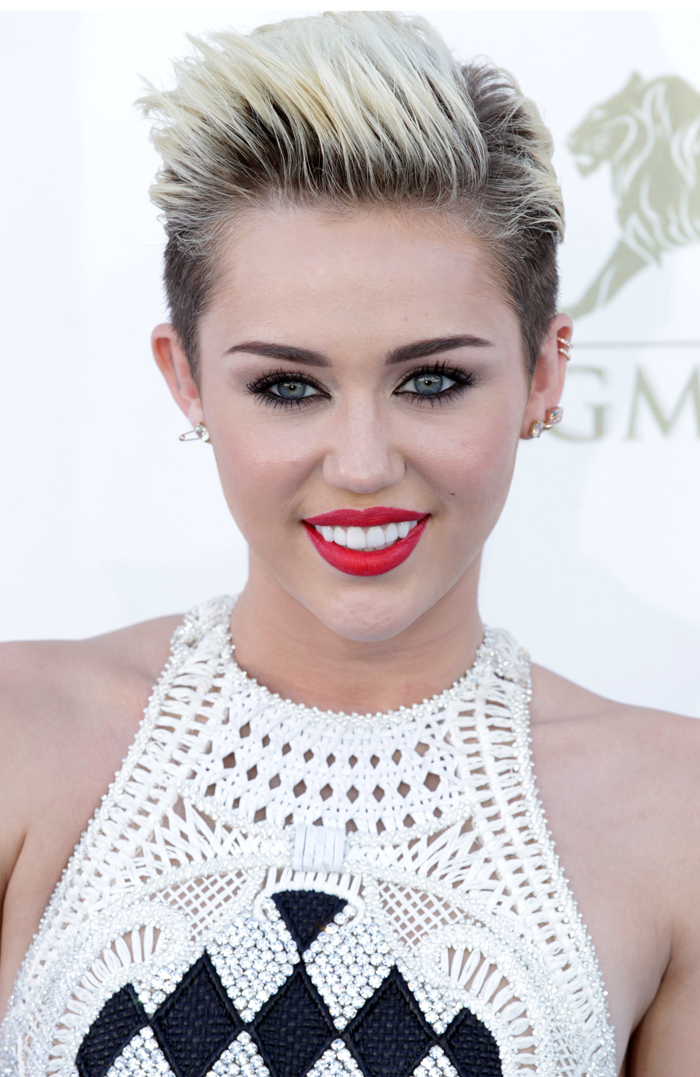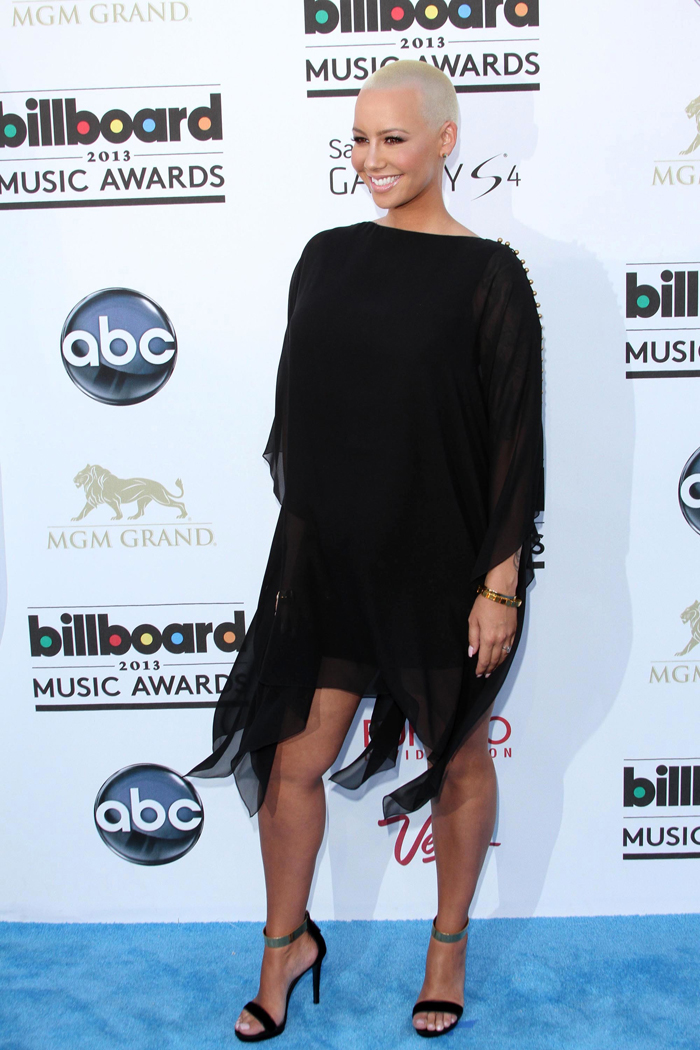 Amber Rose looked stunning in a simple black dress that draped beautifully and ended in lovely fringe-esque detail at the bottom. Her legs look great, and of course, Wiz Khalifa is so proud to have her on his arm. These two are the cutest together.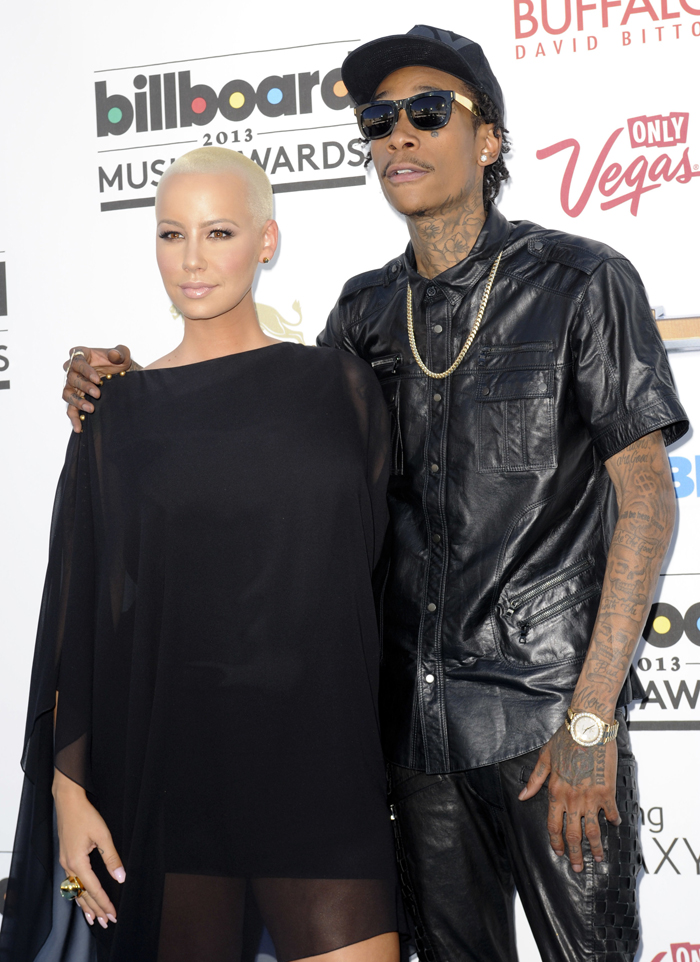 Photos courtesy of WENN
Posted in
Amber Rose
,
Fashion
,
Miley Cyrus