Lady Gaga talks "fat" criticism again, calls herself a "fat, attention-seeking whore"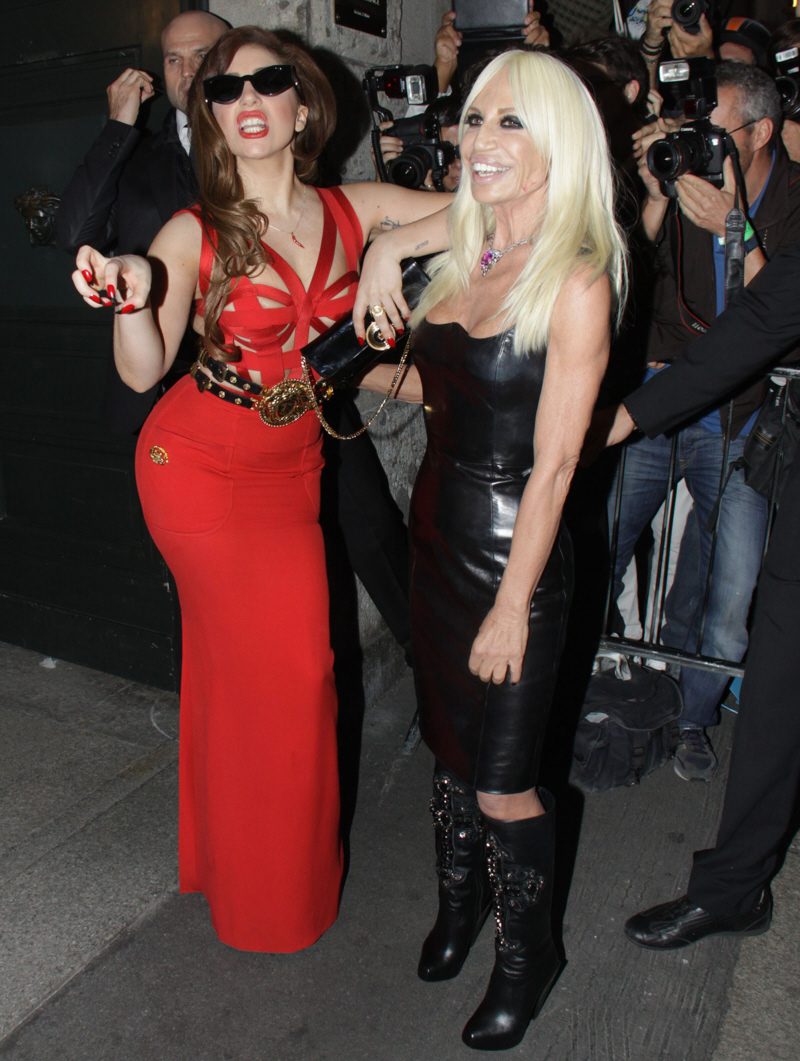 These are photos of Lady Gaga and Donatella Versace in Milan yesterday. They went to dinner, and then Gaga changed wigs and she and Donatella posed for some photos on some kind of balcony, both of them looking like they were the reanimated corpse of Eva Peron. Gaga's puppy Fozzi joined them on the balcony. Donatella and Gaga are pretty tight – Donatella notably opened up Versace's 1980s archives for Gaga last year, to mixed/awful results.
Anyway, remember Lady Gaga's "body revolution" and how she was trying to show the world that they should be proud of how they look by taking photos of herself from a high, flattering angle while she sucked in her stomach? Well, I thought the whole "Gaga is a spokeswoman for positive body image" thing was a load of bulls—t, but even I had to admit that there were some positive things that came out of it, mostly IN SPITE of Gaga's narcissism and perpetual famewhoring. But Gaga is still feeling the sting of being called "fat" by a couple of UK tabloids. So she spoke about this complicated issue in a measured, intelligent way without the use of straw-man arguments, and that did not involve an air of self-martyrdom or self-aggrandizing. Just kidding, Lady Gaga pretty much got on the cross and threw a giant, self-involved pity party.
In case you missed it, she says, "They won't kill me. They won't stop me from speaking my mind. I will make music for you for the next 30 years. You know, so for like, let's cheers. Let's celebrate. To 30 more years of them calling me a sl*t. To 30 more years of them calling me a fat, attention-seeking wh*re. To 30 more years of people telling me to shut my mouth about equality and gay rights. May we say cheers and celebrate 30 more years of the conversation that we've started that we're never gonna finish." FOR THE LOVE OF GOD. Does someone else want to take the analysis of this one? Because this bitch exhausts me. My only argument at this point is, "Okay, but why didn't you say any of this when your fans were calling Adele fat?"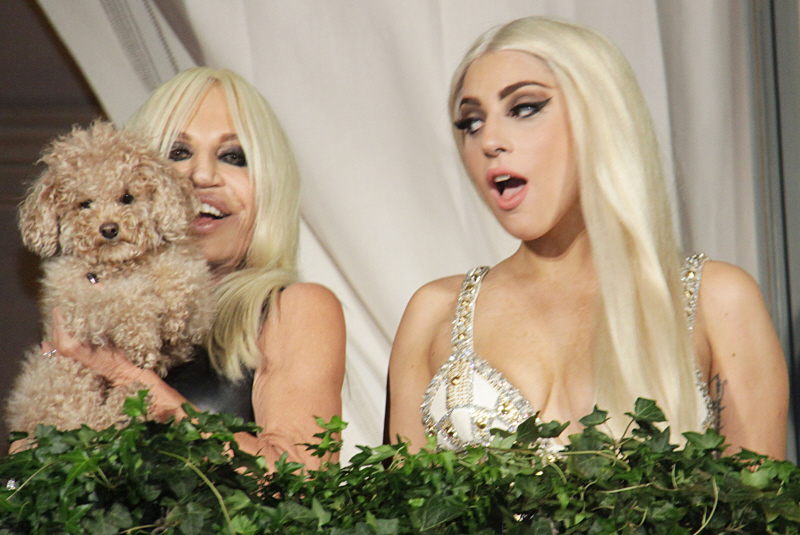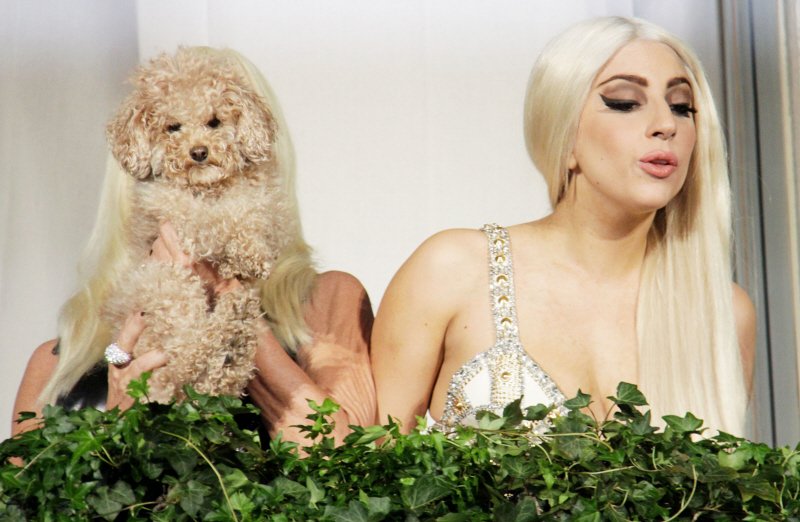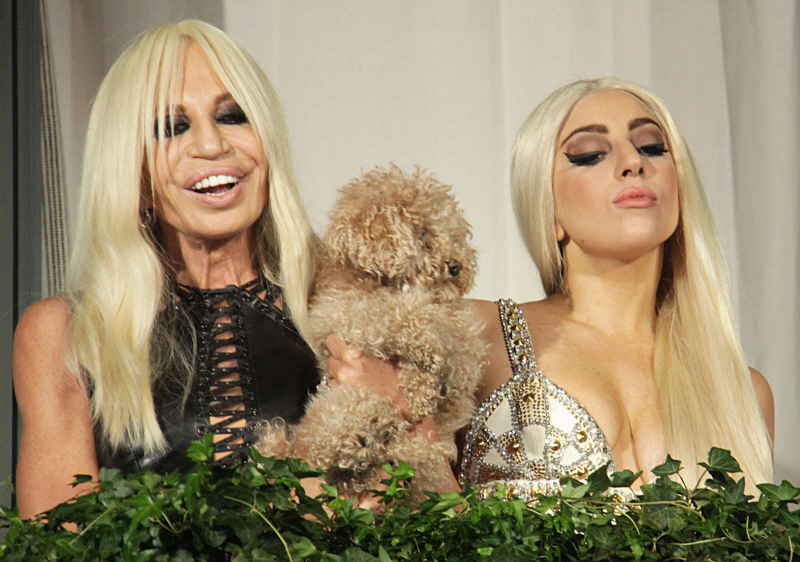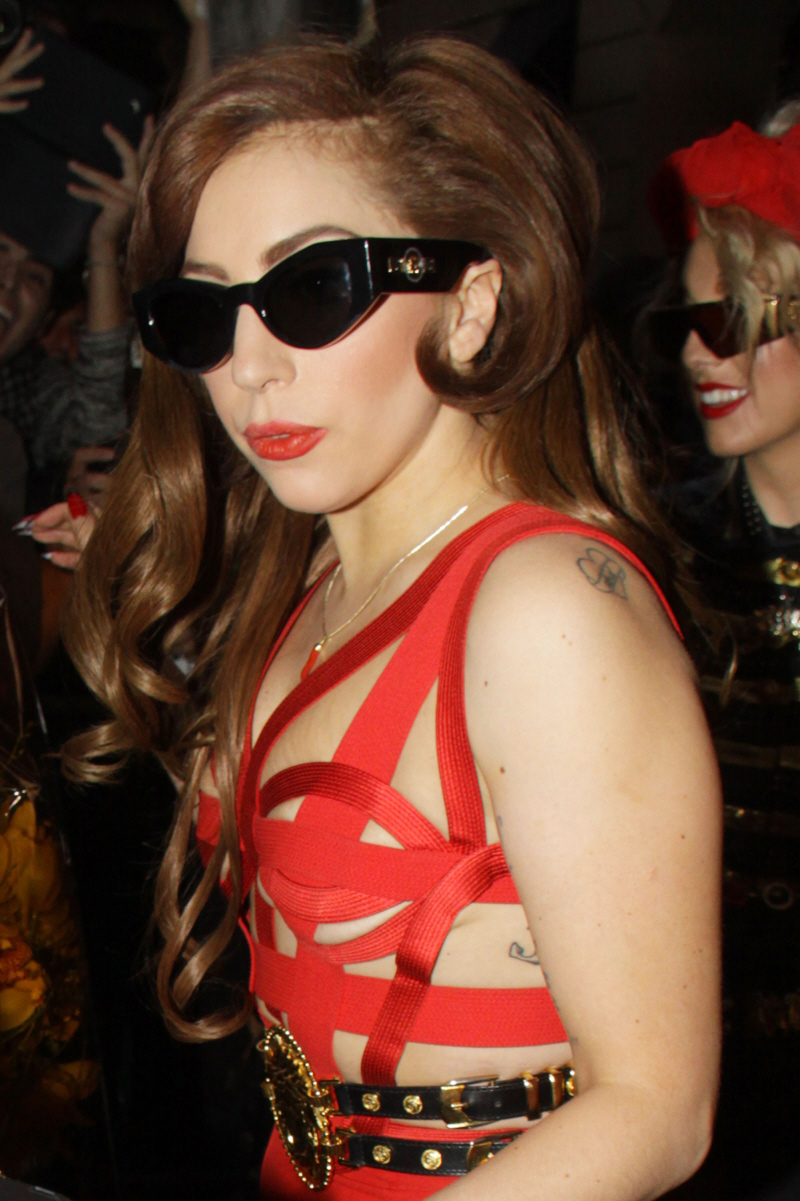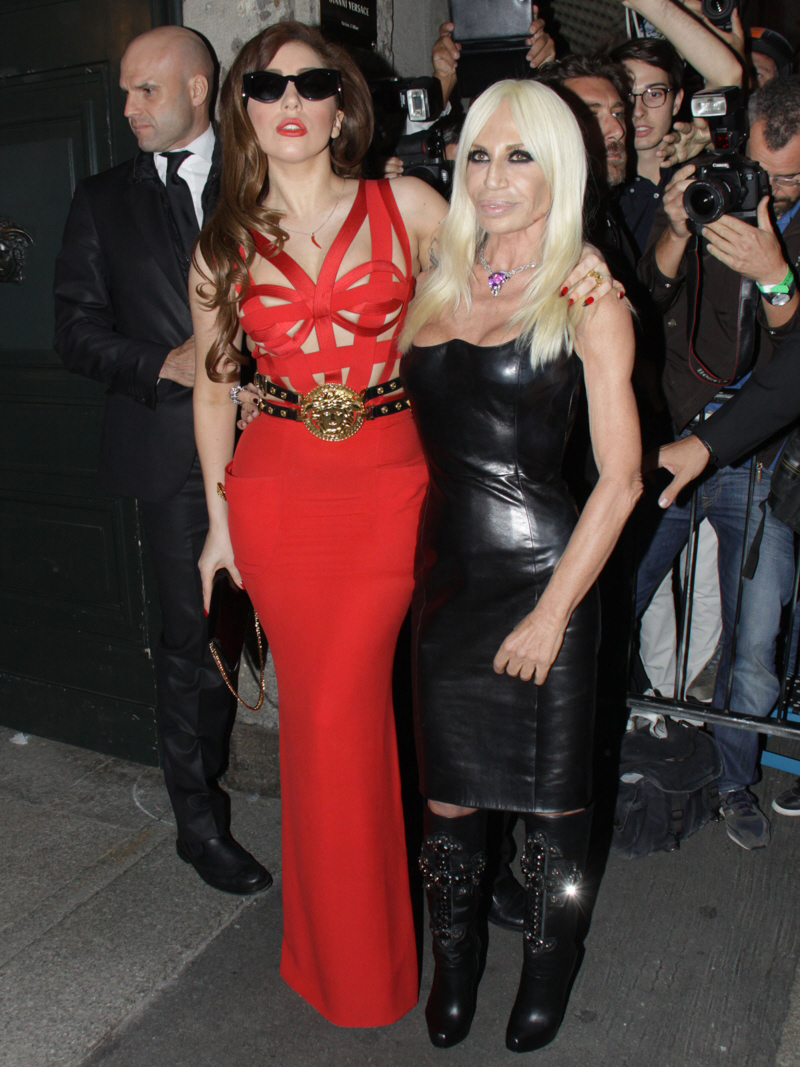 Photos courtesy of WENN.

Posted in
Donatella Versace
,
Lady Gaga