Wilmer & Minka Kelly go public, he 'takes advantage of vulnerable women'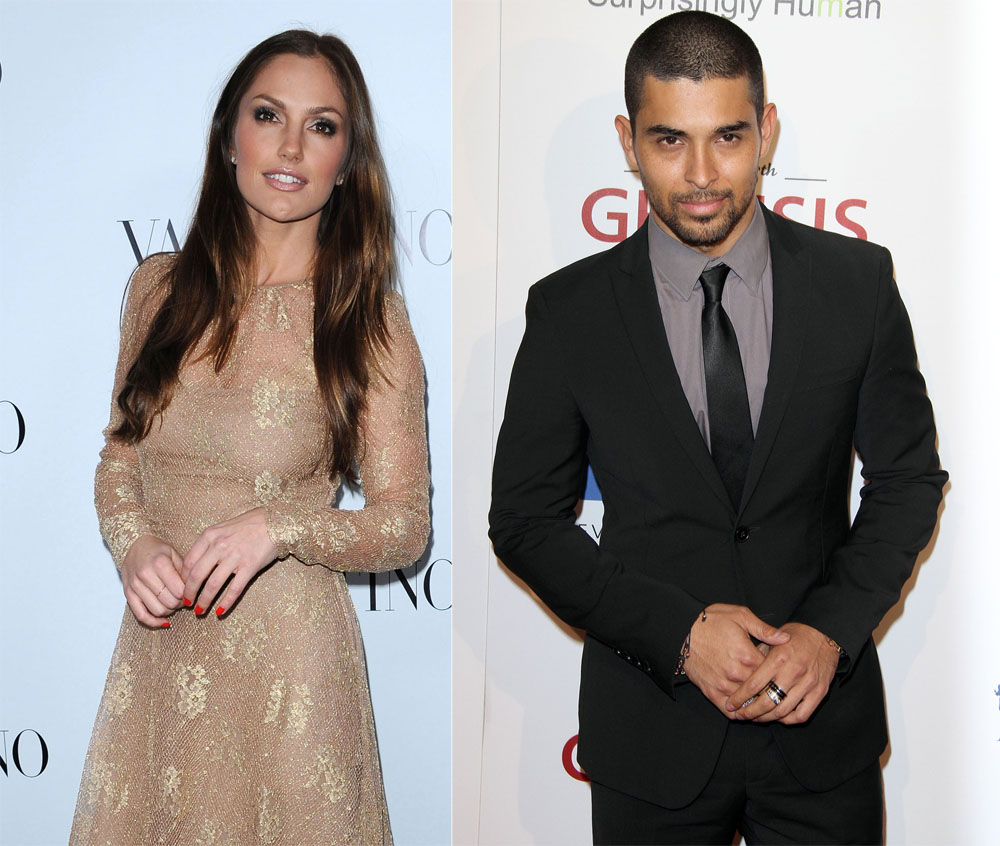 The last time we covered news of Wilmer Valderramma and Minka Kelly's new relationship, "sources" close to Minka were denying a romance and claiming they were just friends. Minka and Wilmer were in Sydney at the time, having arrived with a group of friends, but fooling no one. I theorized that Minka might be embarrassed to be getting with Fez/Handy Manny, and for good reason.
Now Wilmer and Minka have done a loved-up beach photo op (photos are here), putting to rest any doubt that Wilmer was just a shame f'k for Minka. Somehow this guy convinced her not only to sleep with him, but to do a public walk of shame. Oh Minka, you could do so so much better girl.
TMZ TV did a whole segment (below) on how Wilmer is now a dating hall of famer, like Minka's ex, baseball great Derek Jeter. They asked "how does Wilmer Valderrama get such hot chicks?"
Wilmer has dated Lindsay Lohan, Ashlee Simpson, Jennifer Love Hewitt, Many Moore, Demi Lovato and now Minka Kelly.
TMZ staffers tried to figure out how Wilmer scored Minka. They theorized that he's earned a lot of money from Handy Manny, that he's good looking (not to me), and that "he's a swooper, he gets them at the right time." Bingo. Their narrator compared him to "a bad relationship ambulance chaser… who takes advantage of vulnerable women." That's true, the last woman Wilmer is known to have dated was then 18 year-old Demi Lovato, fresh out of rehab.
Also, doesn't Minka Kelly look different without makeup? Pretty, but different.
Here are photos of Minka on 3-31 (with Ashlee Simpson) at a club opening in Sydney. Wilmer is shown at the same event. I never knew that Wilmer and Ashlee used to date.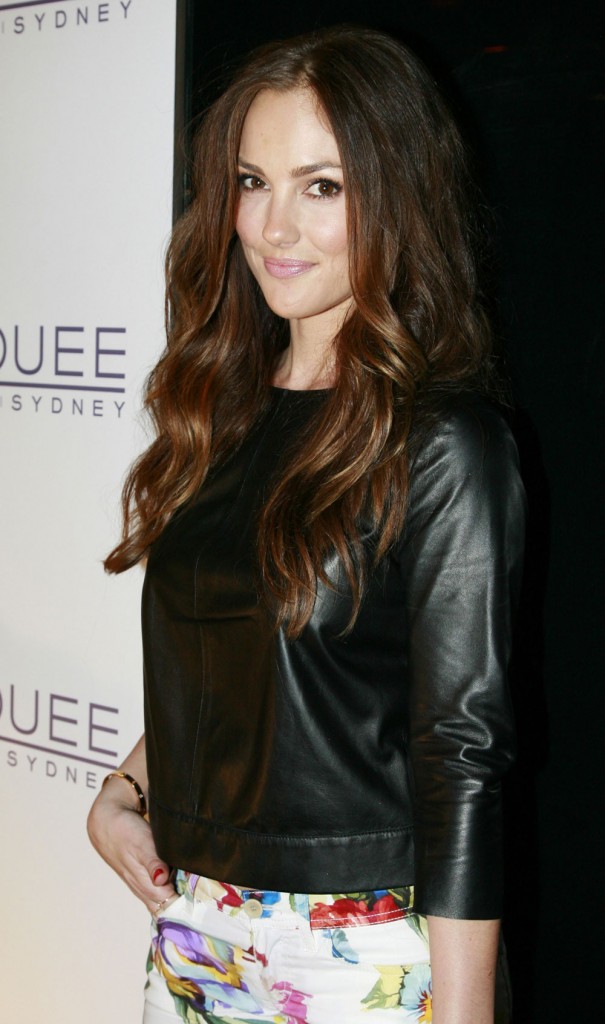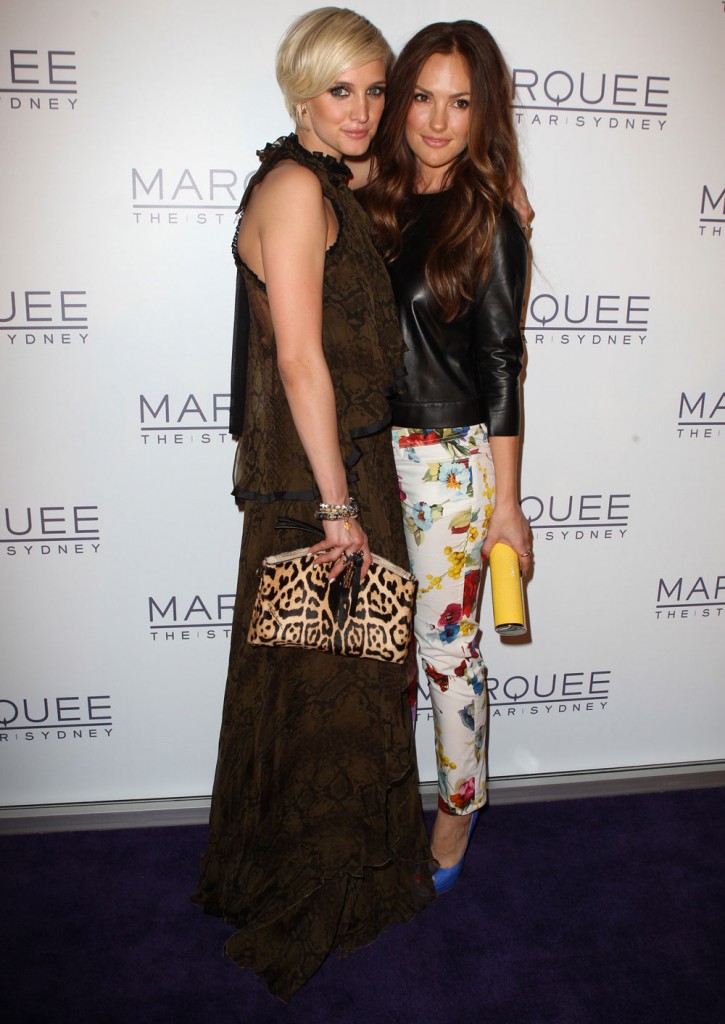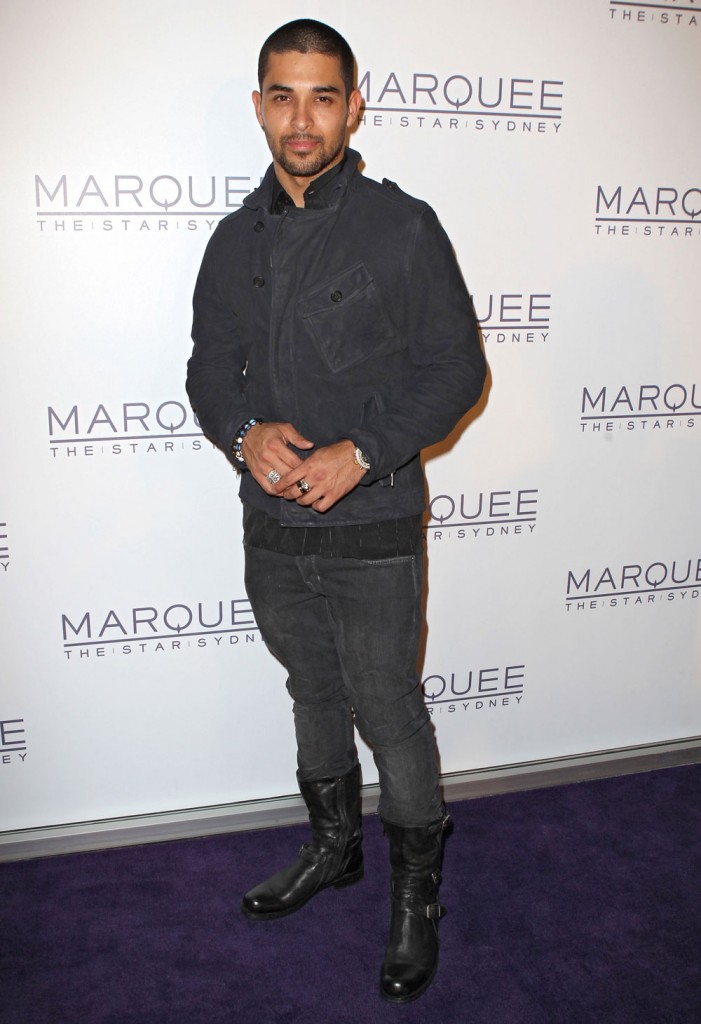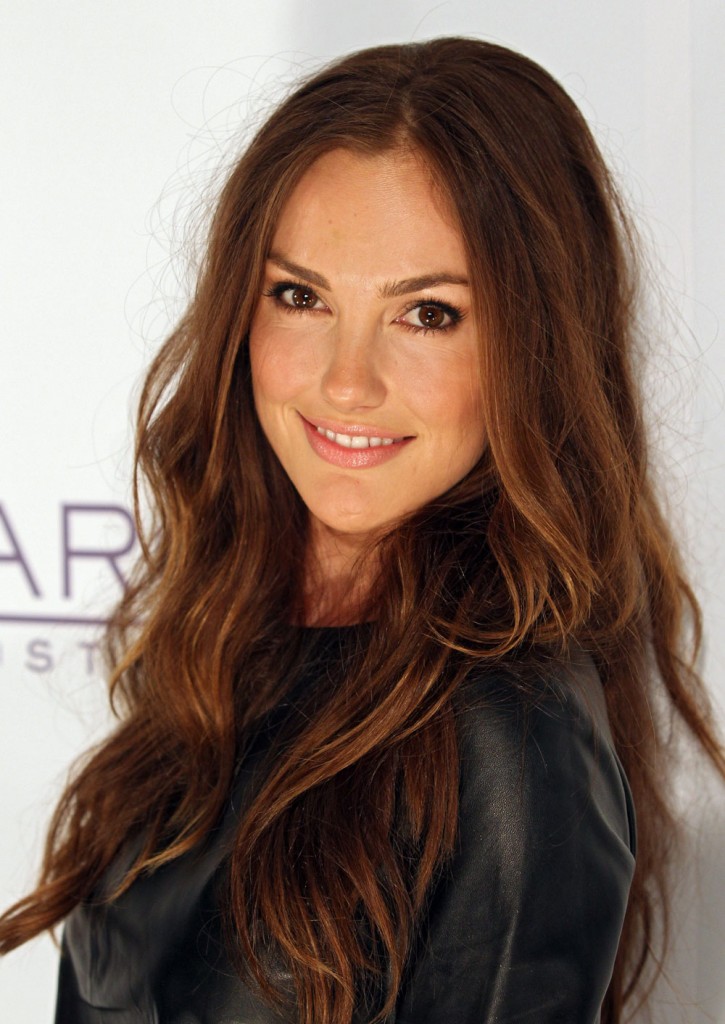 Photo credit: BOZFF/FameFlynet Pictures
Posted in
Hookups
,
Minka Kelly
,
Wilmer Valderrama