Jessica Biel in a Christian Dior minidress at the ESPYs: cute & flattering?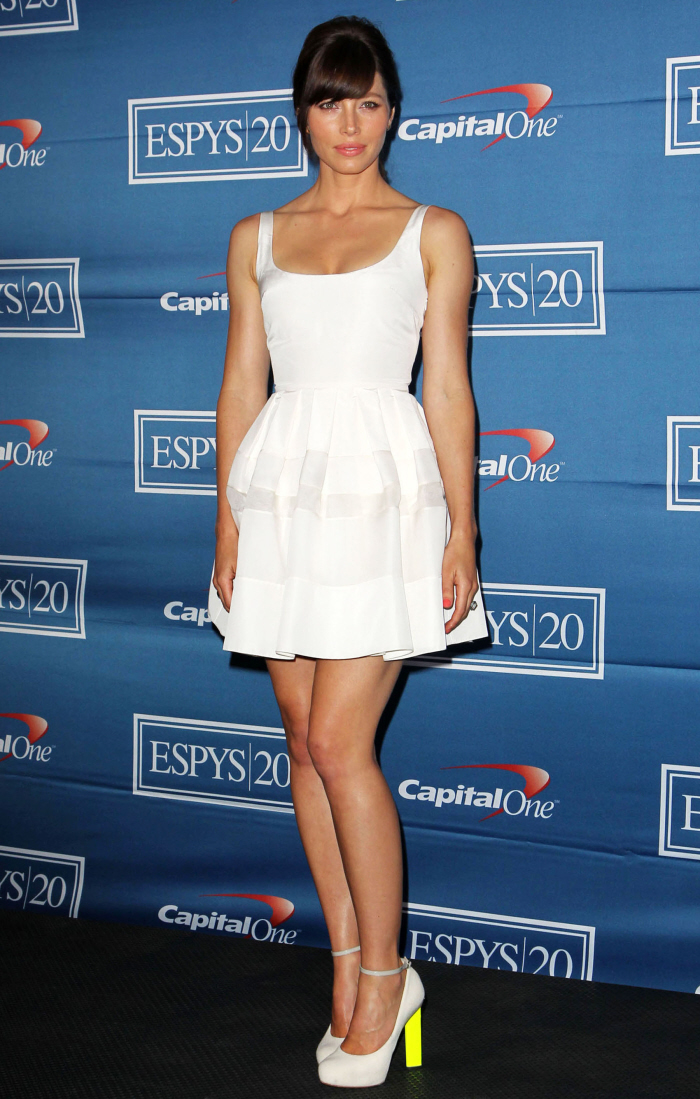 Here are some photos from last night's ESPYs. If you're here to see photos of athletes, I apologize. Looking through the photo sets, I was struck by how few names were familiar to me. I just don't know the name of any athlete that hasn't boned a Kardashian or a Kate Upton. It's that simple. So let's get on with the fashion, shall we? This is Jessica Biel and her bangs in Christian Dior. I… uh… don't hate this entirely. I don't really think Jessica pulls it off, but it doesn't look horrible on her. Her bangs, while still "traumatic" in my opinion, look half-decent here, and the dress is flattering… although a bit too short for my taste. She has a tiny waist and a bangin' body. I wonder if Justin styled her for the event?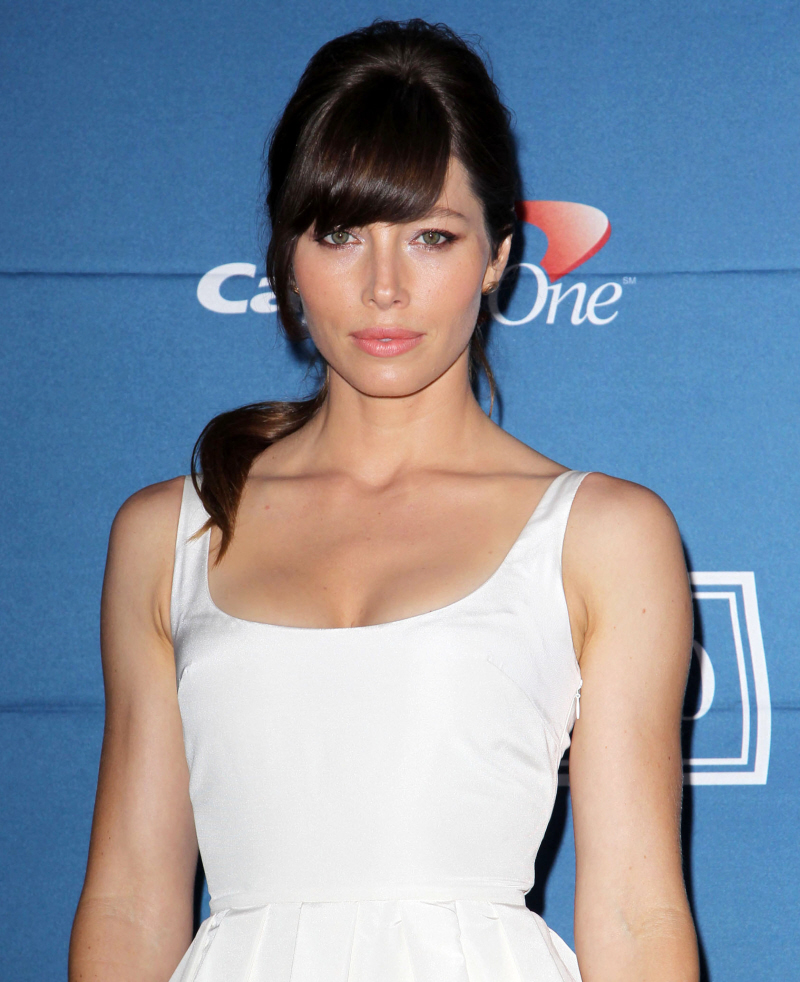 Maria Sharapova was probably my favorite of the event. She wore this interesting J.Mendel dress that is super-flattering and pretty on her. The shade of blue makes it seem like it's denim, but it's not. It's just a pretty dress on a pretty girl with a great, lean, athletic body. I love her.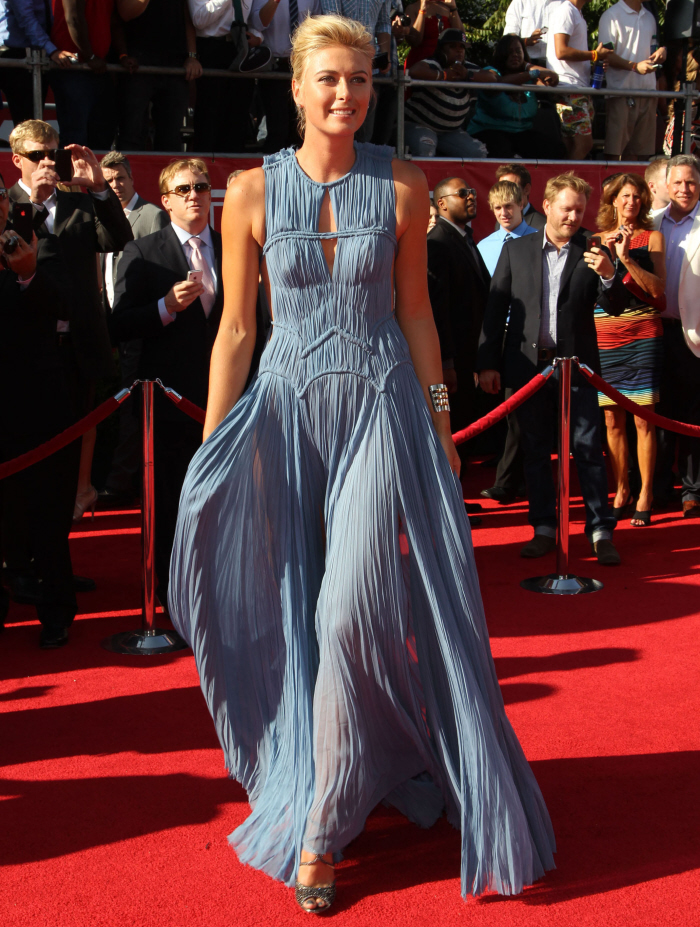 I'm assuming Zooey Deschanel attended the ESPYs "ironically" like "OMG, wouldn't it be funny and avant-garde if someone like me went to an event celebrating sports?" Zooey wore Oscar de la Renta. It's okay. I'm not crazy about the belt.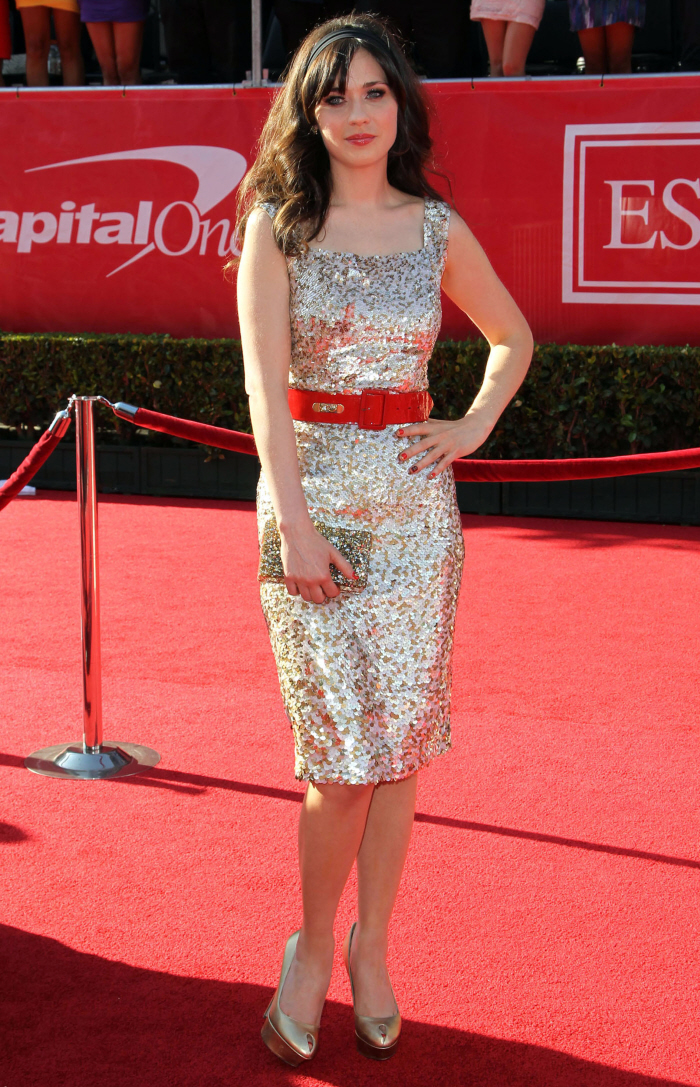 Hayden Panettiere wore Armani – it feels too dressy for a sports event. The effect is very pageant-dress.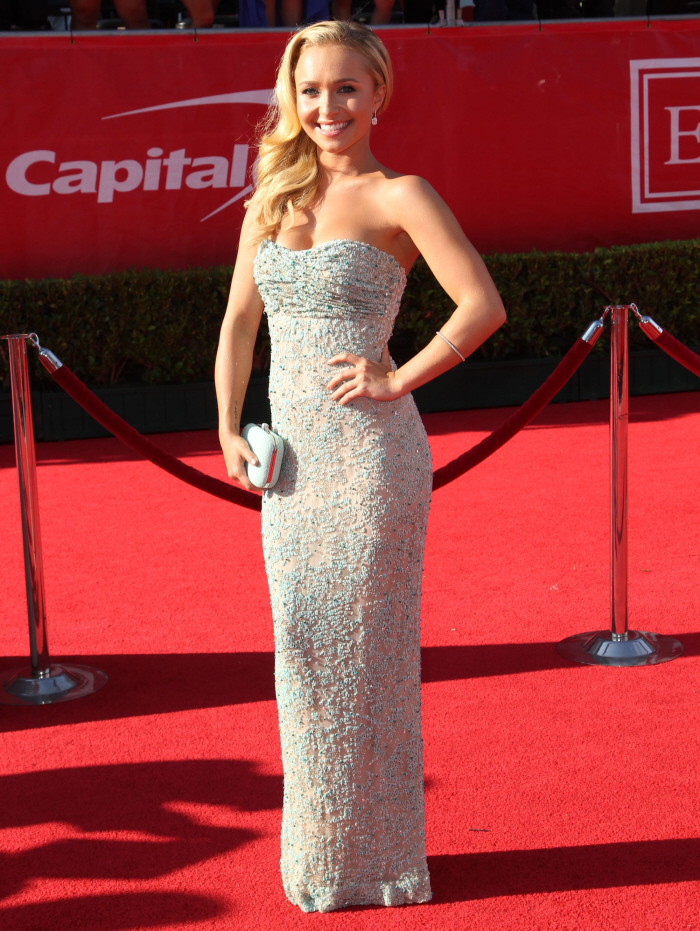 Olivia Munn wore Armani as well – this is pretty. I like the color, the fit is good, it flatters her figure. She could have done something different with her hair though.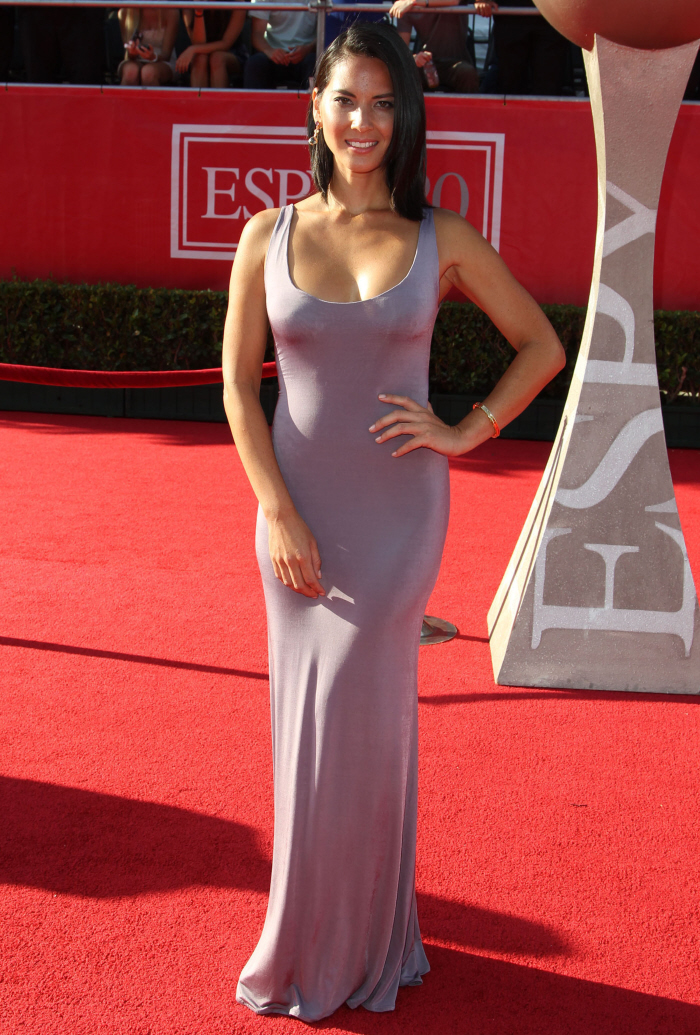 And here's a little Joel McHale to keep CB happy!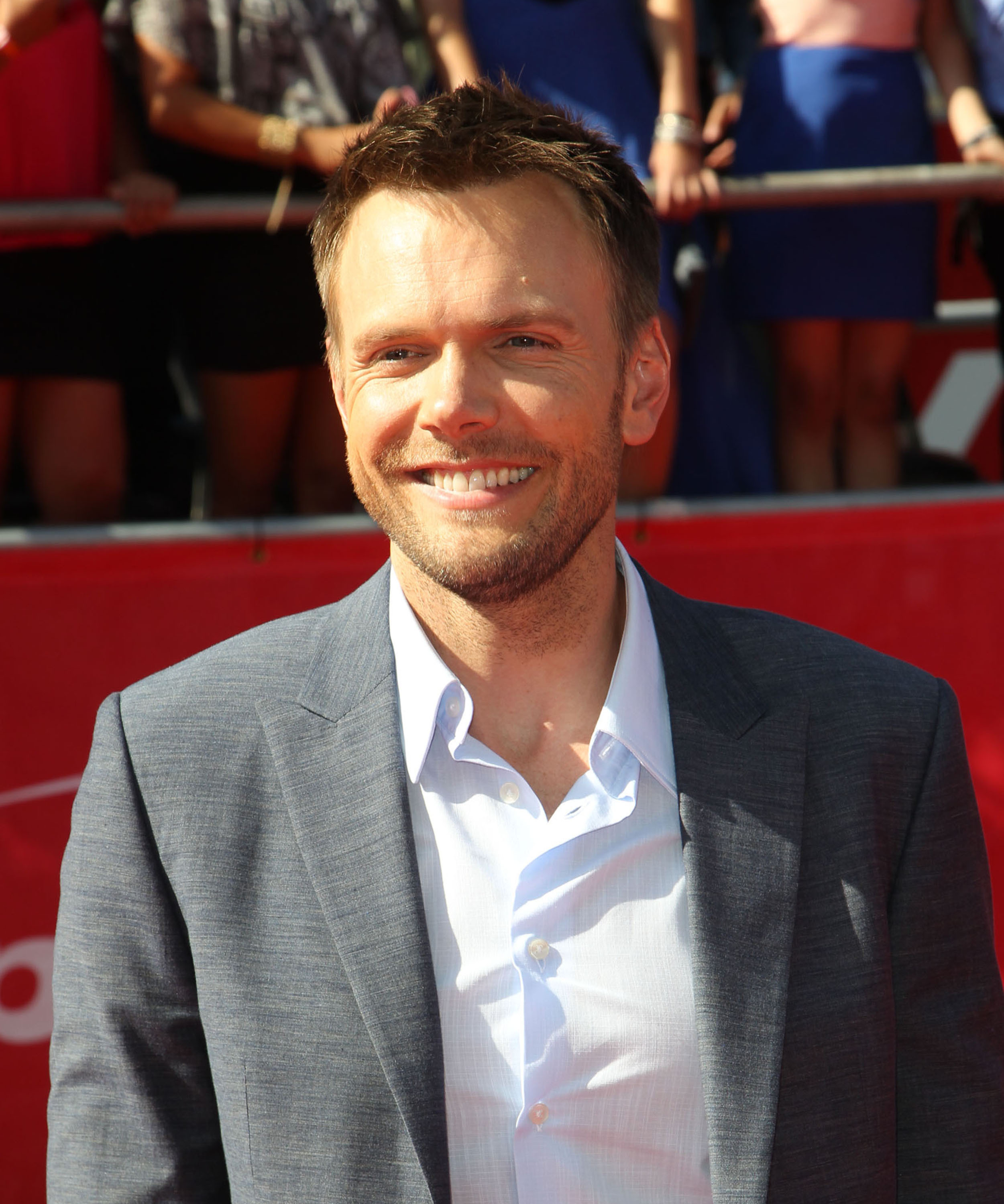 Photos courtesy of WENN.

Posted in
Fashion
,
Jessica Biel