Lady Gaga shows off new chopped hair at Chateau Marmont: cute or tired?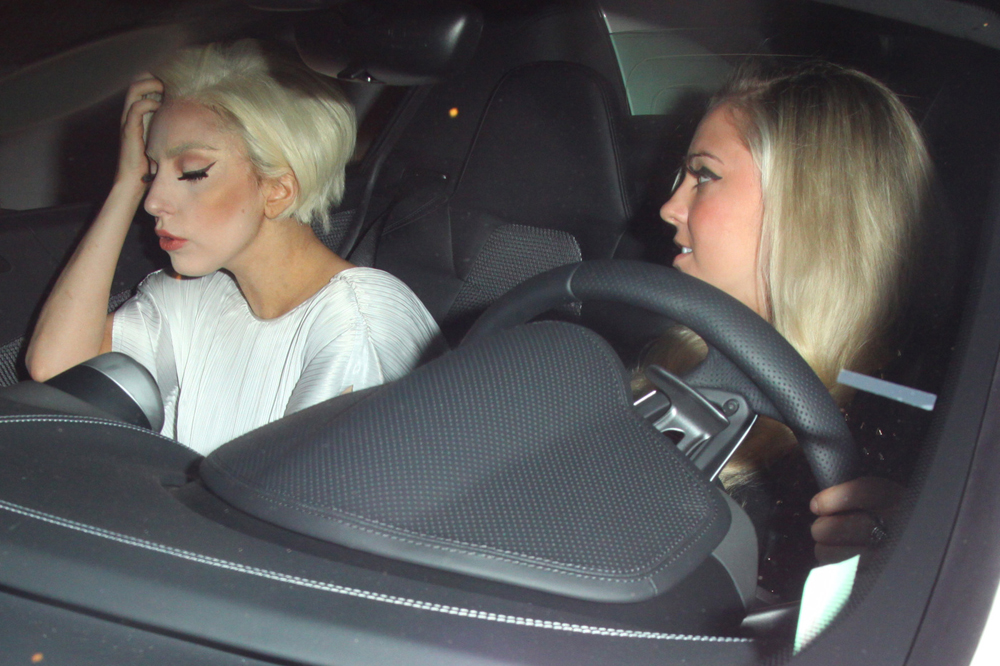 I'll be perfectly honest here and admit that even though Lady Gaga has shown herself to be a total monster in her treatment of employees, my heart still went out to her when she was sidelined from touring due to a hip injury. Then when the news arrived that Gaga was having surgery for what turned out to be a labral tear, I winced in empathetic pain for her. I've had my own bout with hip and groin pain over the past few months, and there was a time my doctor mentioned the possibility of a labral tear and brought me to tears because that prospect is so scary and requires surgery to correct. Luckily, I just have a good old fashioned muscle tear, and the recovery is still slow going, but I am pulling hard for Gaga to recover fully so she can return to her old obnoxious self in a few months.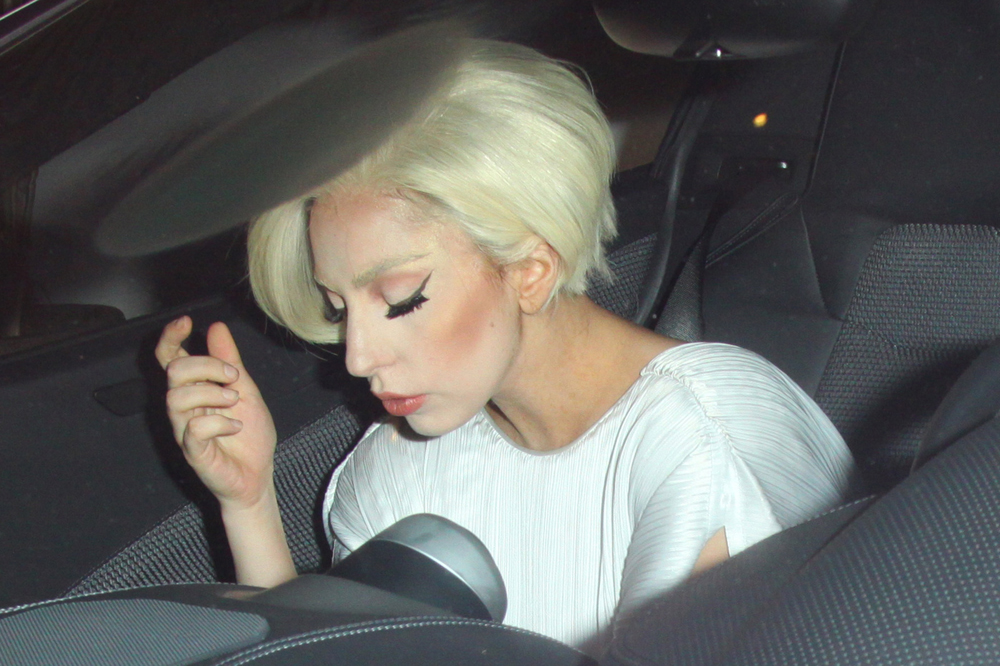 Lately, all we've seen is Gaga being carted around in gold-plated and Louis Vuitton wheelchairs, but these photos show her getting out on the town a bit for a late night session at Chateau Marmont. Because even when she's injured, Gaga still feels the need to be seen. Gaga has a new chopped hairdo too! I'm assuming that once she feels better, the extensions and wigs will be back in full force, but I think this new hair makes her look very vulnerable. Also, Gaga looks rather wasted, or perhaps that's the effect of the painkillers.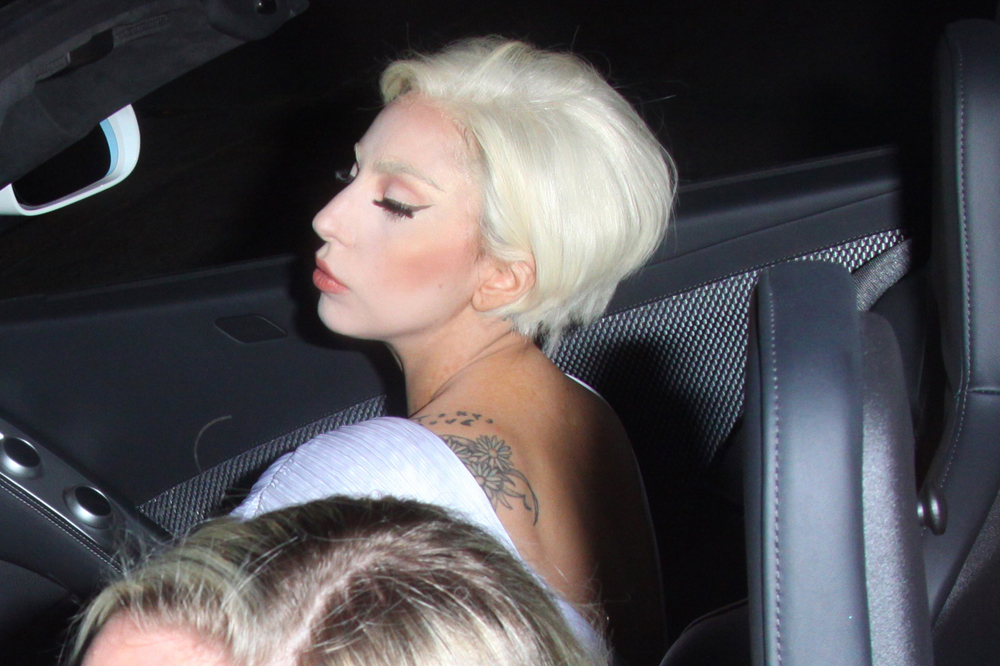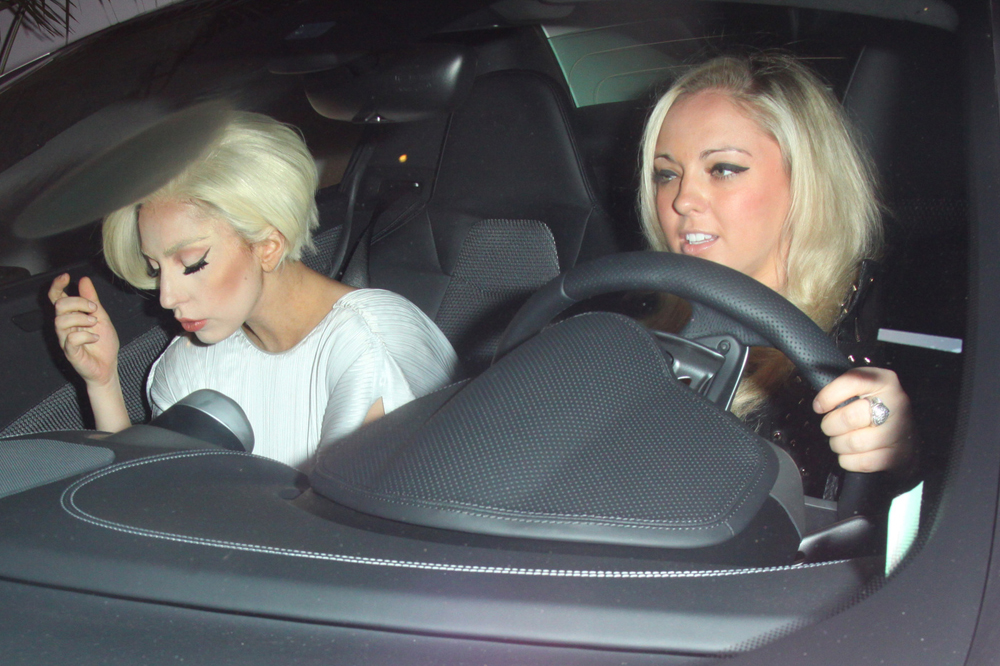 Photos courtesy of Pacific Coast News
Posted in
Hair
,
Lady Gaga