Hilary Duff's very tight short dress: pregnancy pass or what was she thinking?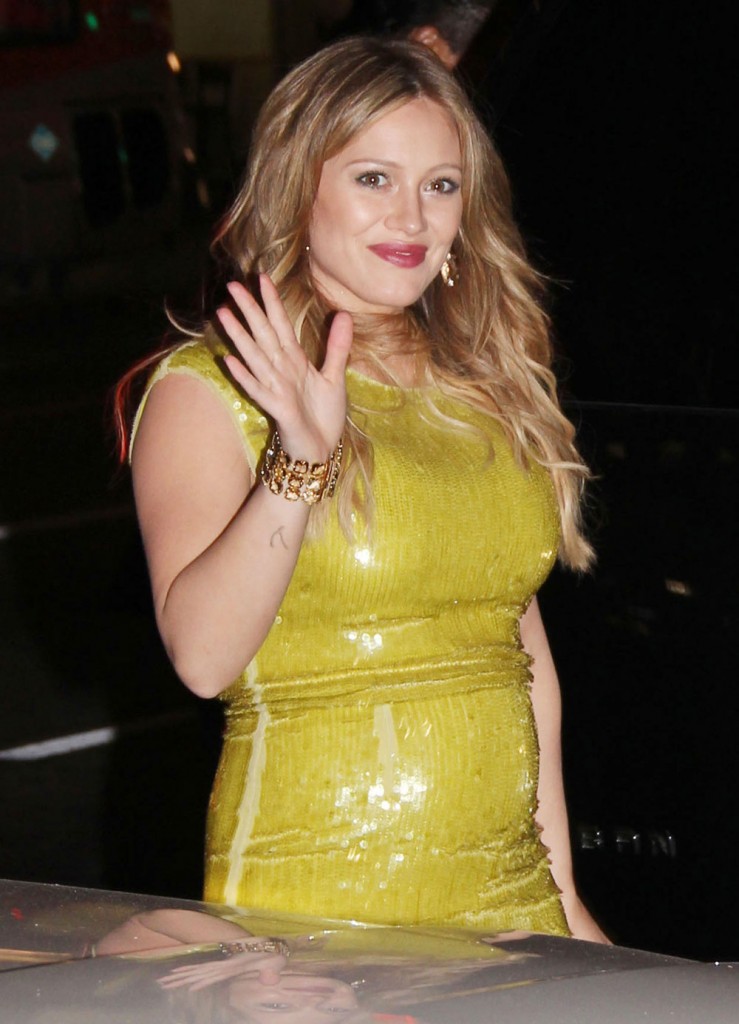 When I first saw the thumbnails for this photo set I thought I was looking at a woman crammed into a too-tight dress. From far away, from the front, that's what it looks like. It wasn't until I saw the photos on Evil Beet that I realized I was looking at a pregnant Hilary Duff crammed into a too-tight lime green sequin dress. (There are more photos here) This is not a flattering look for her at all, and I think pregnancy passes should be reserved for shapeless shifts, but at least she's trying to switch it up. I love this color too, but as an accent piece or a shirt that pops not as a whole dress! Still, she's going for bold and she's knocked up and loving it. Plus she looks cute and like she has a devoted husband in hockey player Mike Comrie. (Not so much here, but in the other photos.)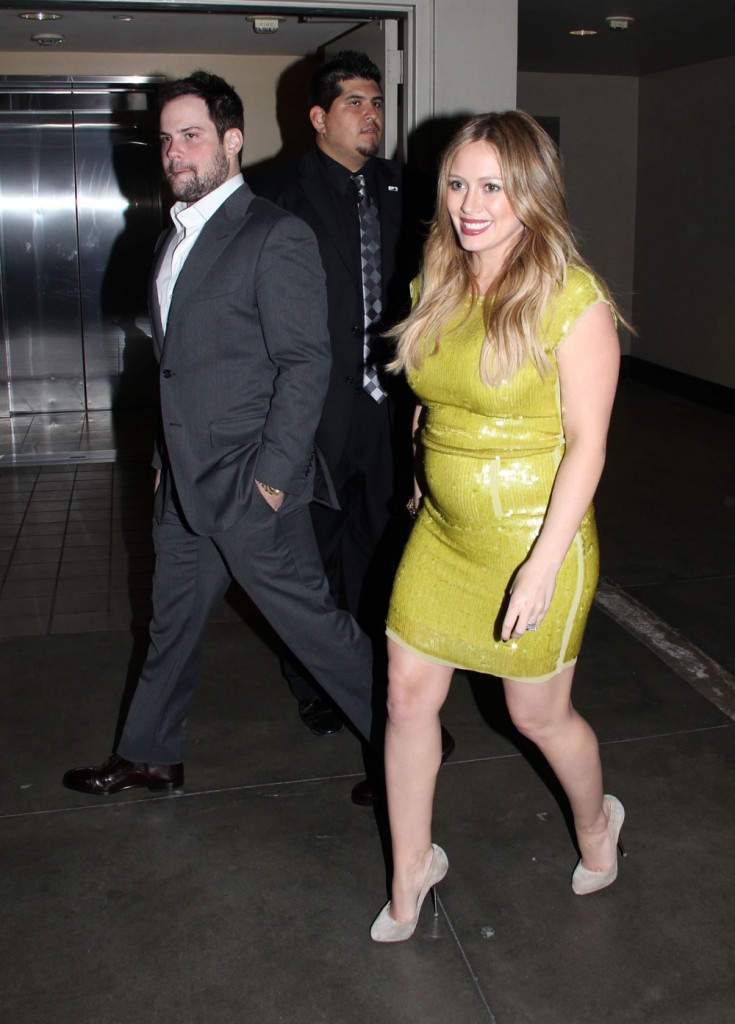 Hilary was attending the launch of The Beauty Book, which features photos of celebrities with proceeds to go to brain cancer research. So she's doing a good thing here, even as a shiny bright green fashion miss.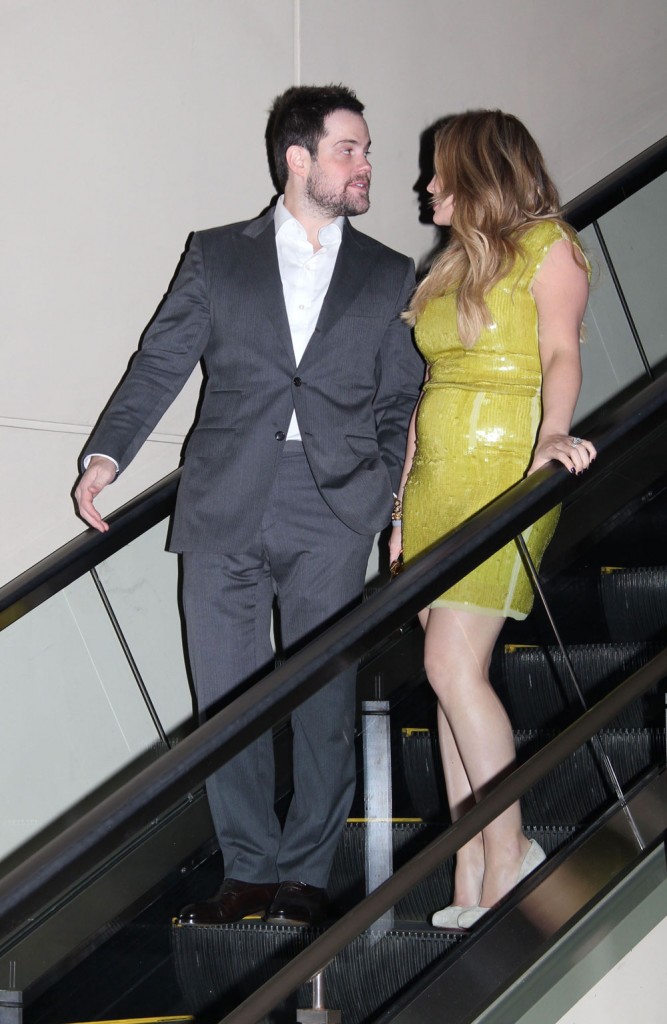 From what I can find, Hilary is probably around six months along. She made the announcement in mid August and if she waited a traditional three months first she would be six months' pregnant now. Hilary is only 24! I know a lot of people know her as the kid from Disney's Lizzie McGuire, but I honestly thought she was at least 28 or so. Still, she seems grounded and like she'll make a good mom. You know she'll do a baby photo spread if one of the magazines will have her.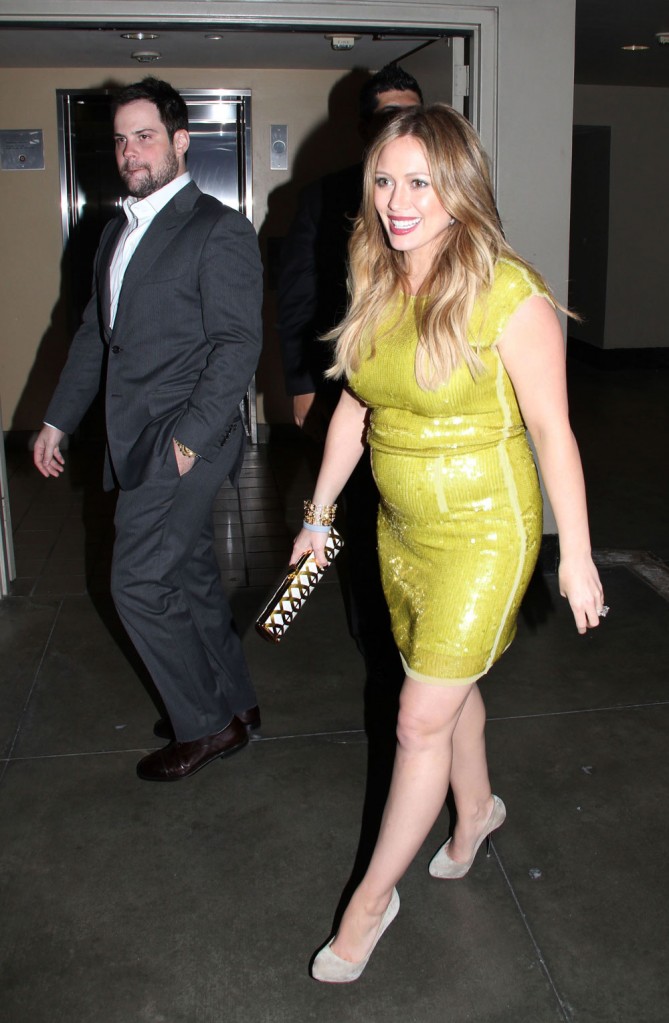 Posted in
Hilary Duff
,
Mike Comrie
,
Pregnant