Reese Witherspoon in blue Louis Vuitton: one of the best looks of the Oscars?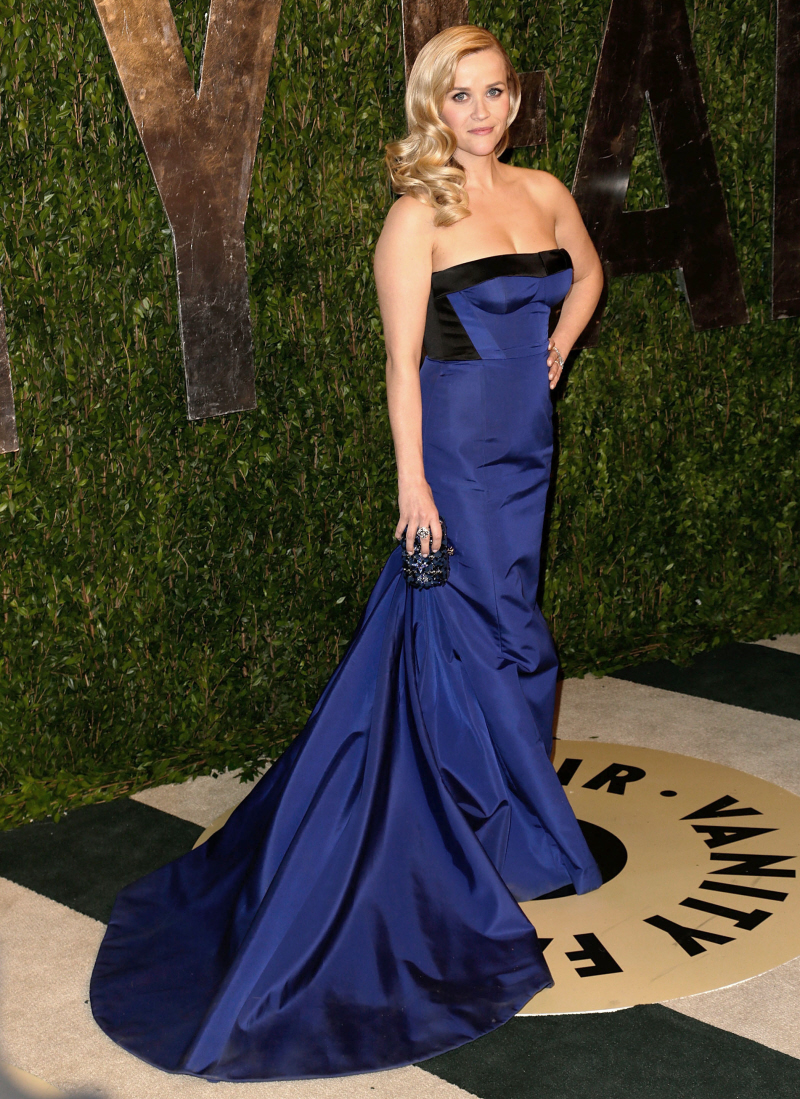 Controversial opinion: Reese Witherspoon was one of my picks for best dressed of the Oscars. Is that controversial? I think I liked her look so much because she's Southern and I'm Southern and I appreciate that Reese makes it a (Southern) priority to have a complete look from head to toe, and she prioritizes looking "pulled together". While her Louis Vuitton dress wasn't the most amazing thing on the red carpet, she worked the hell out of it, the fit was incredible, and she was one of the few ladies wearing a really strong, bold blue. More blue on red carpets!!! I loved her hairstyle too – classic, chic and "done". Her hair and makeup complimented the dress perfectly. This is a lesson she should have given Jennifer Aniston – how to look awesome at the Oscars while still looking "real". Reese really was one of my faves!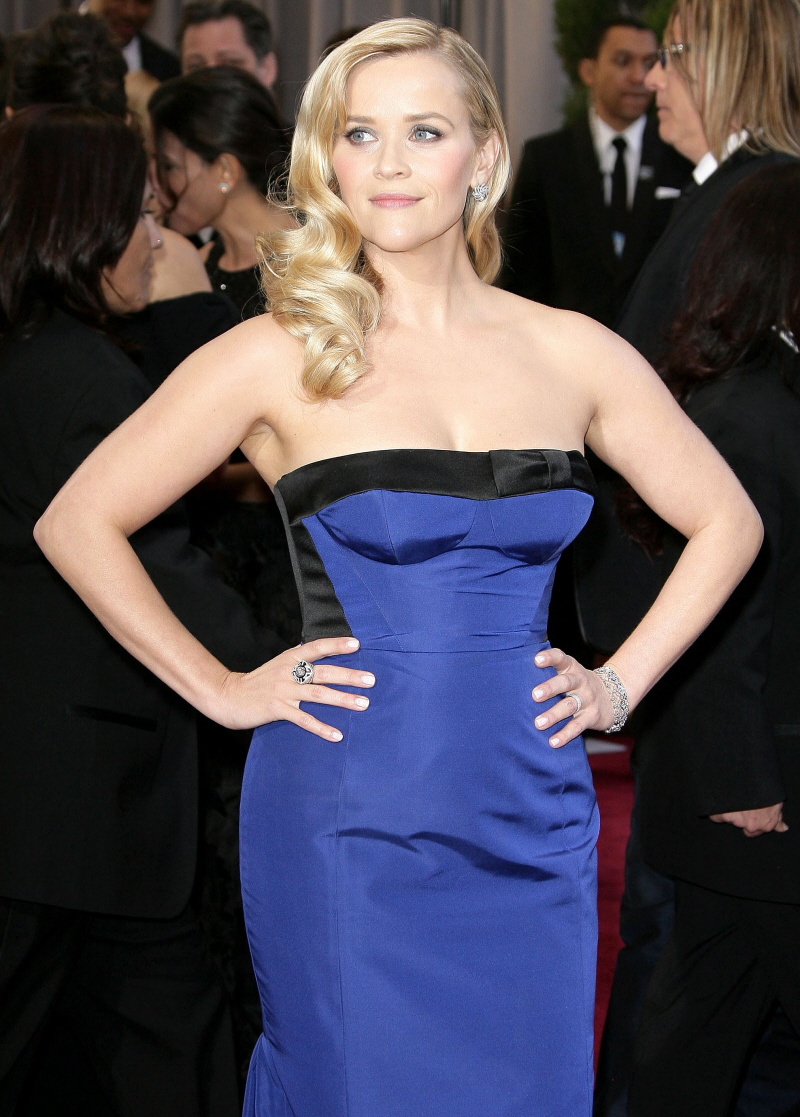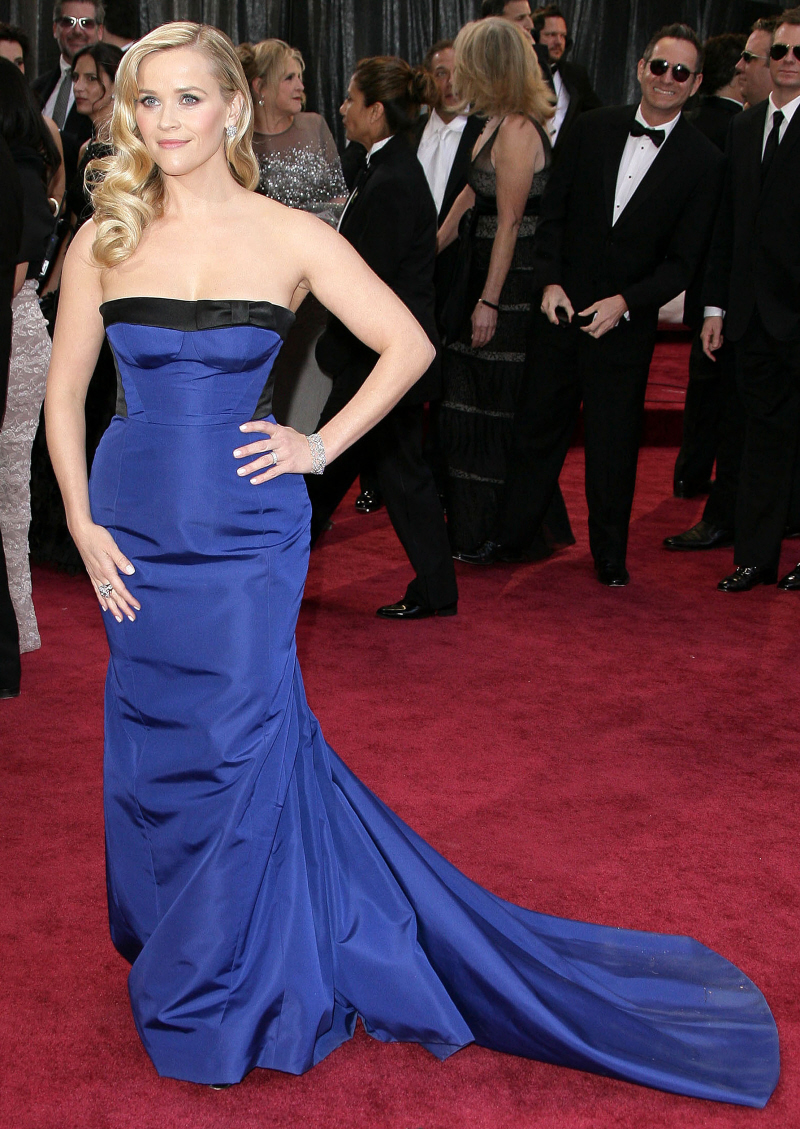 And yes, Channing Tatum was another one of my favorites. I can't help it, y'all. It's a Southern thing. I love some Charming Potato. I like that after the amazing year he had, he got invited to the Oscars. I like that he didn't consider it beneath him to dance with Charlize Theron in the opening. I like that he seemed really engaged with his wife Jenna DeWan too. Yes, he's doing the belly-rubbing thing, but it's cute. It's his first child! He's allowed. I don't know who made Jenna's dress.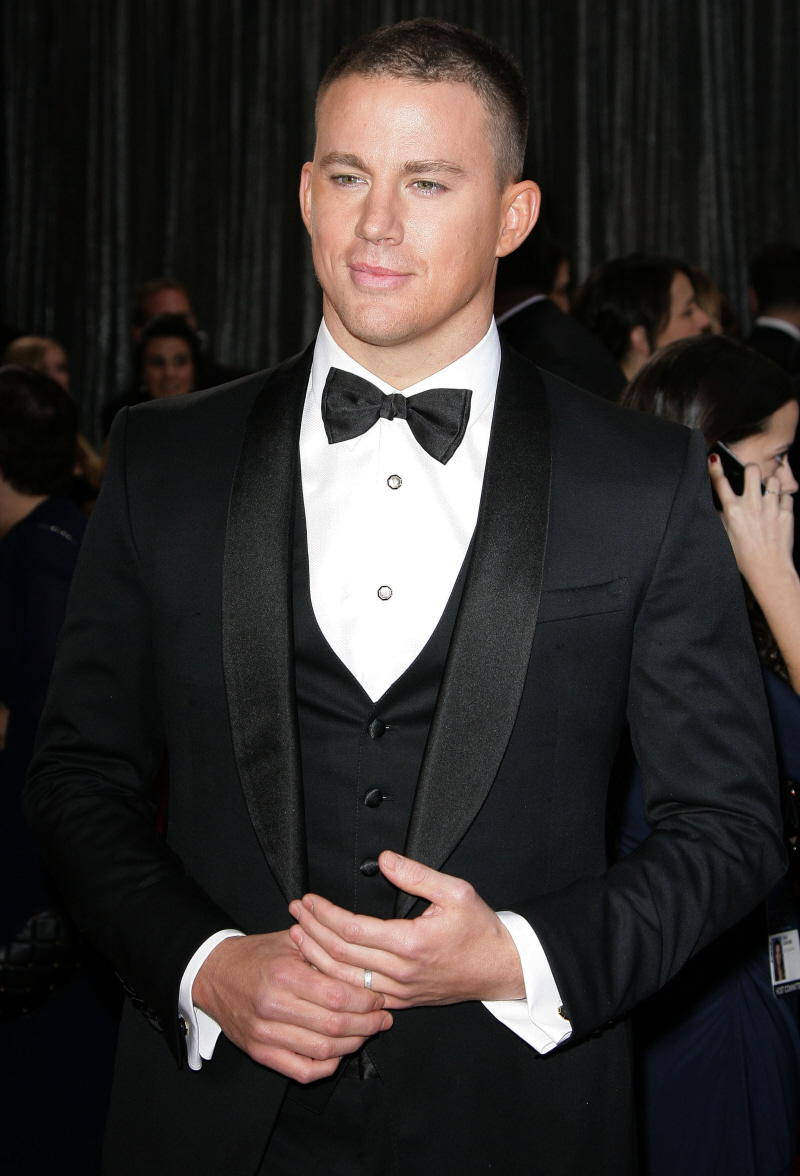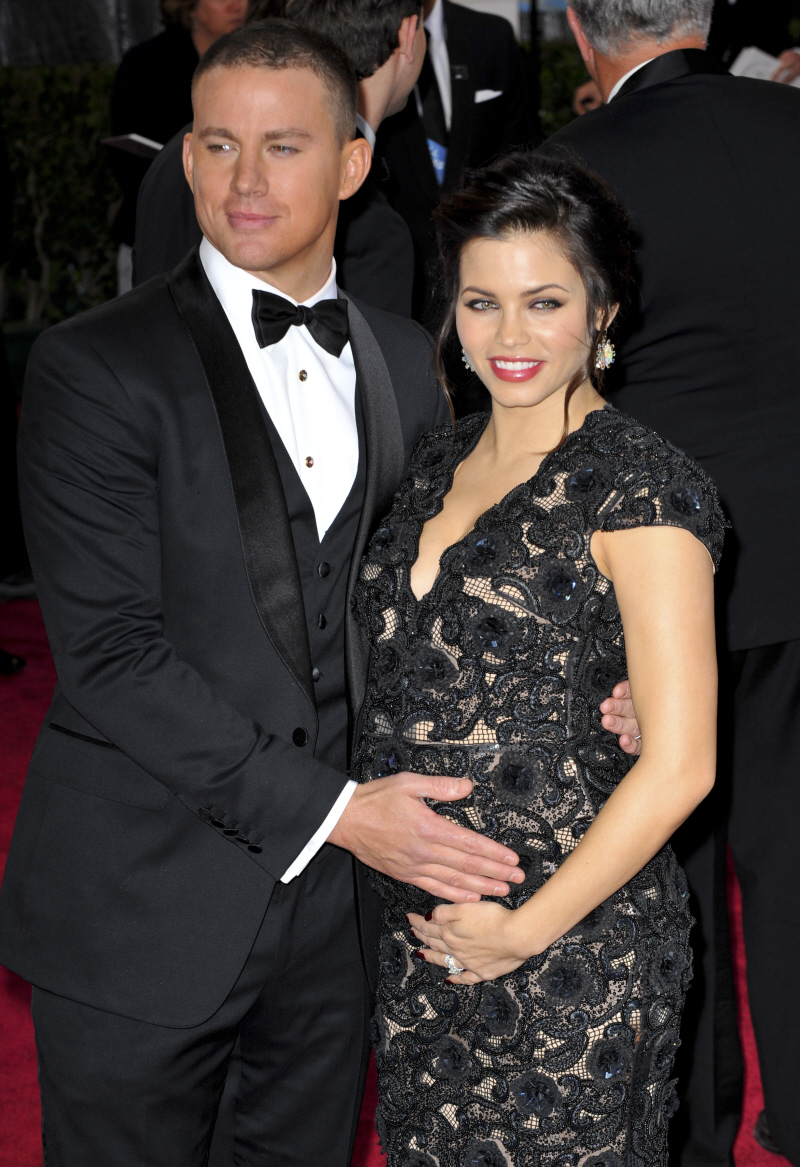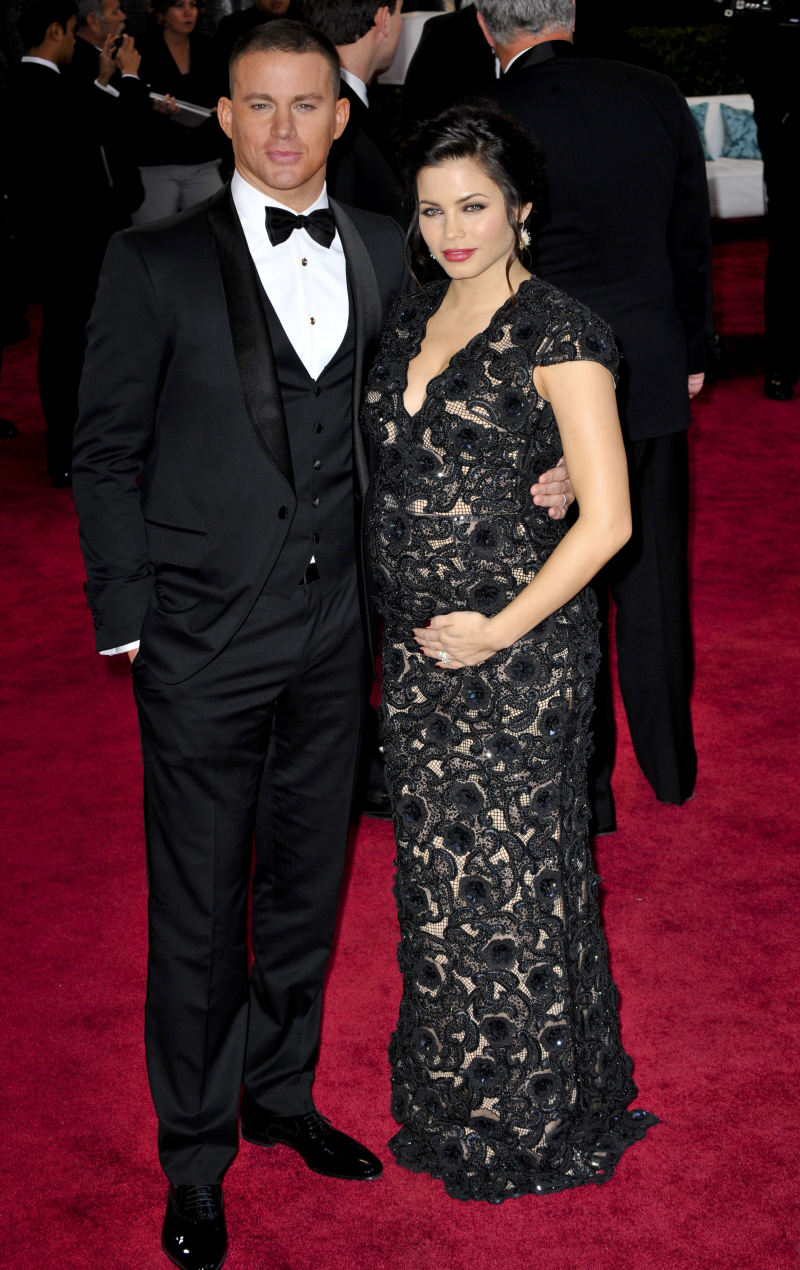 Photos courtesy of Fame/Flynet and WENN.

Posted in
Channing Tatum
,
Fashion
,
Oscars
,
Reese Witherspoon