Recreational marijuana legalized in Colorado and Washington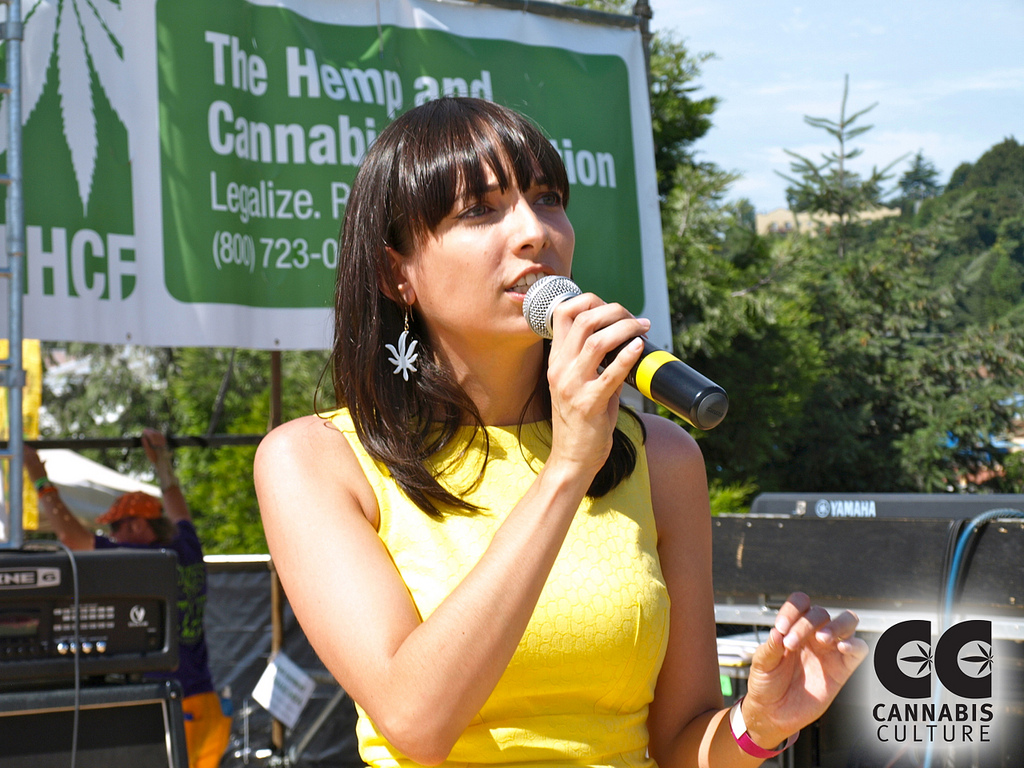 Ballot measures in the states of Colorado and Washington to legalize marijuana for recreational use have passed! They're now the first two states in the US in which personal non-medical marijuana use is legal. This is of course in violation of federal law and may lead to a legal battle with the Obama administration. Advocates point out that this is how prohibition was appealed in the late 1920s – individual states repealed prohibition prior to its appeal on the federal level in 1933.
Marijuana in these two states will now be officially regulated, taxed and sold by the government – similar to how my state, Virginia, sells hard liquor only in government-run stores. Individuals in Colorado and Washington can possess up to an ounce of marijuana for personal use. People in Colorado will be allowed to grow up to six marijuana plants, while grow-your-own is prohibited in Washington. A similar, more permissive bill in Oregon, which would have legalized unlimited cultivation and possession of marijuana, was defeated. They need to start a little slower than that. Medical marijuana was also approved in Massachusetts by yesterday's vote, making it the 18th state to do so. Here's more, thanks to Reuters, which has more information at the source about the process these states will go through to set up legal dispensaries.
Colorado and Washington became the first U.S. states to legalize the possession and sale of marijuana for recreational use on Tuesday in defiance of federal law, setting the stage for a possible showdown with the Obama administration.

But another ballot measure to remove criminal penalties for personal possession and cultivation of recreational cannabis was defeated in Oregon, where significantly less money and campaign organization was devoted to the cause.

Supporters of a Colorado constitutional amendment legalizing marijuana were the first to declare victory, and opponents conceded defeat, after returns showed the measure garnering nearly 53 percent of the vote versus 47 percent against.

"Colorado will no longer have laws that steer people toward using alcohol, and adults will be free to use marijuana instead if that is what they prefer. And we will be better off as a society because of it," said Mason Tvert, co-director of the Colorado pro-legalization campaign.

The Drug Policy Alliance, a national advocacy group that backed the initiatives, said the outcome in Washington and Colorado reflected growing national support for liberalized pot laws, citing a Gallup poll last year that found 50 percent of Americans favored making it legal, versus 46 opposed.

Supporters of Washington state's pot legalization initiative declared victory after the Seattle Times and other media projected a win for marijuana proponents.

Early returns showed pro-legalization votes led with 55 percent versus to 44 percent opposed with about 60 percent of ballots tallied in the state's all-mail-in election system.

The outcomes in Colorado and Washington, which already have laws on the books legalizing marijuana for medical purposes, put both states in further conflict with the federal government, which classifies cannabis as an illegal narcotic.

The U.S. Department of Justice reacted to the measure's passage in Colorado by saying its enforcement policies remain unchanged, adding: "We are reviewing the ballot initiative and have no additional comment at this time."…

Under the recreational marijuana measures in Colorado and Washington, personal possession of up to an ounce (28.5 grams) of marijuana would be legal for anyone at least 21 years of age. They also will permit cannabis to be legally sold and taxed at state-licensed stores in a system modeled after a regime many states have in place for alcohol sales.

Oregon's initiative would have legalized state-licensed sales, as well as possession and cultivation of unlimited amounts of pot for personal recreational use.

The Colorado measure will limit cultivation to six marijuana plants per person, but "grow-your-own" pot would be still be banned altogether in Washington state.

Tvert said provisions legalizing simple possession in Colorado would take effect after 30 days, once the election results are certified. Colorado's amendment also mandates establishing rules for sales and excise tax collections once the state legislature reconvenes in January.

"The voters have spoken and we have to respect their will," Colorado Governor John Hickenlooper, a Democrat who opposed the measure, said in a statement. "This will be a complicated process, but we intend to follow through."
As Reuters mentions, we'll have to see what the Obama administration says about these measures, and if they speak out against them. They've been cracking down on medical marijuana outfits in California that were distributing the drug on a wider basis. This is something much different.
I'm not a pot smoker, but I'm glad these bills have passed. I don't think possession and use of small amounts should be illegal, and I agree that people with chronic pain and medical issues should be able to use marijuana responsibly to manage their conditions. There are prescription narcotics on the market that are much more harmful and life-altering than pot ever will be, and it's about time that it was decriminalized. (At the least.) I do worry about people driving while high, though, and whether law enforcement will have the tools they need to sobriety test for pot.
These photos are from the 2011 Hempfest in Seattle. Credit: Cannabis Culture on Flickr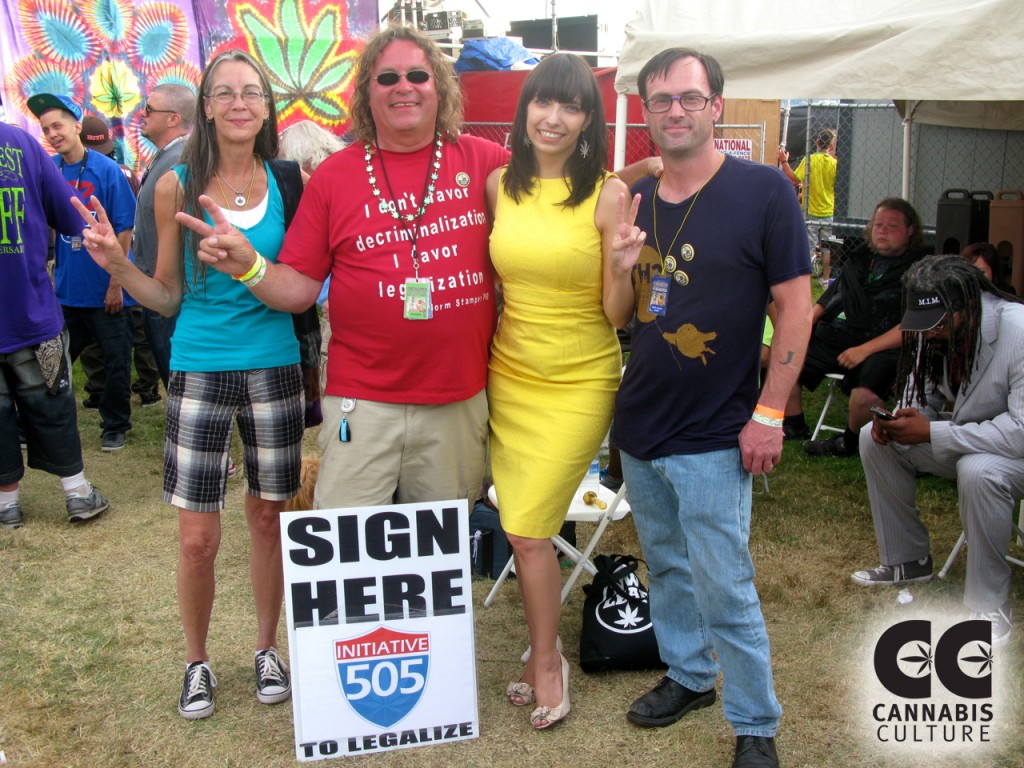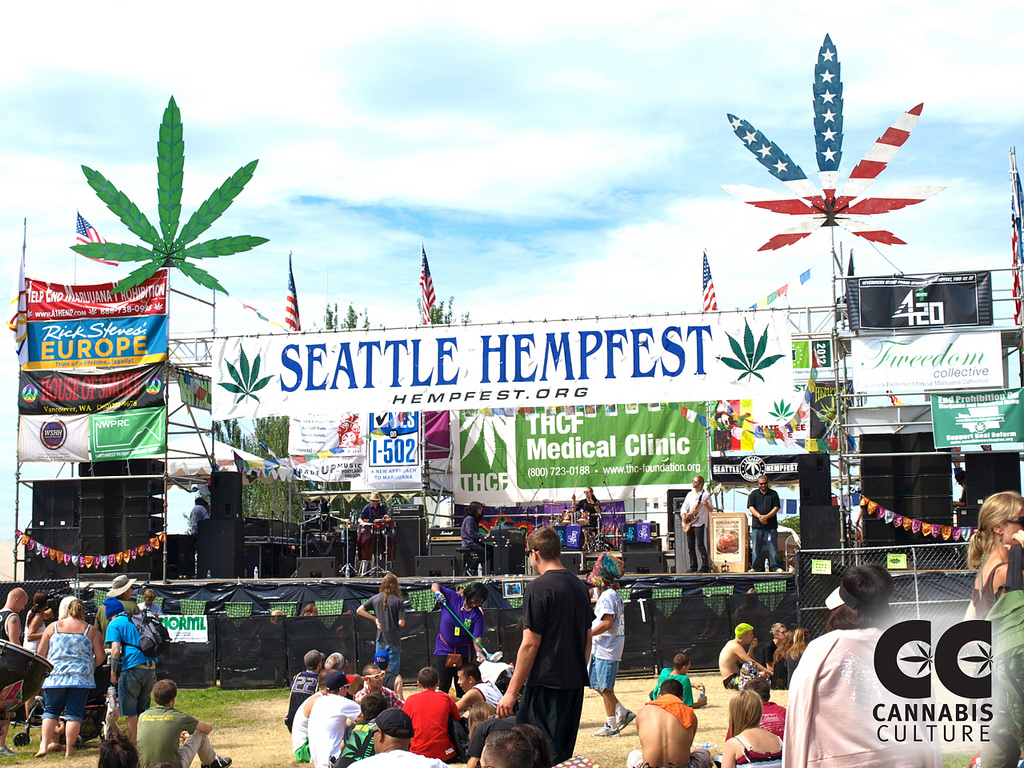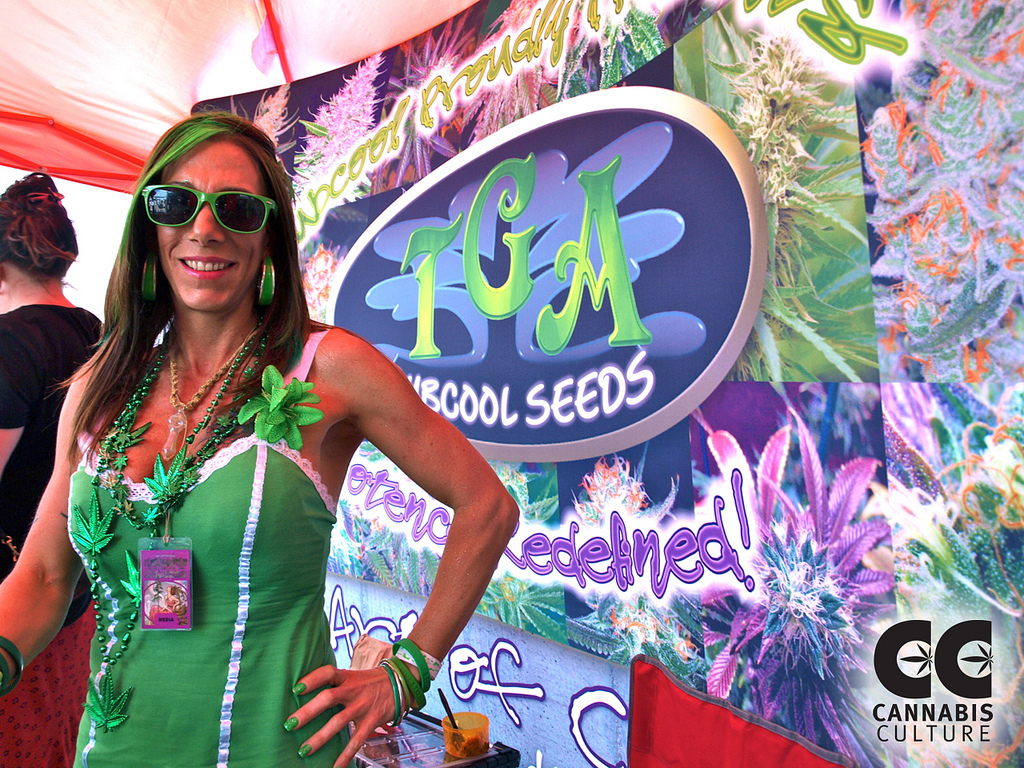 Posted in
Legal Issues
,
Marijuana
,
Photos