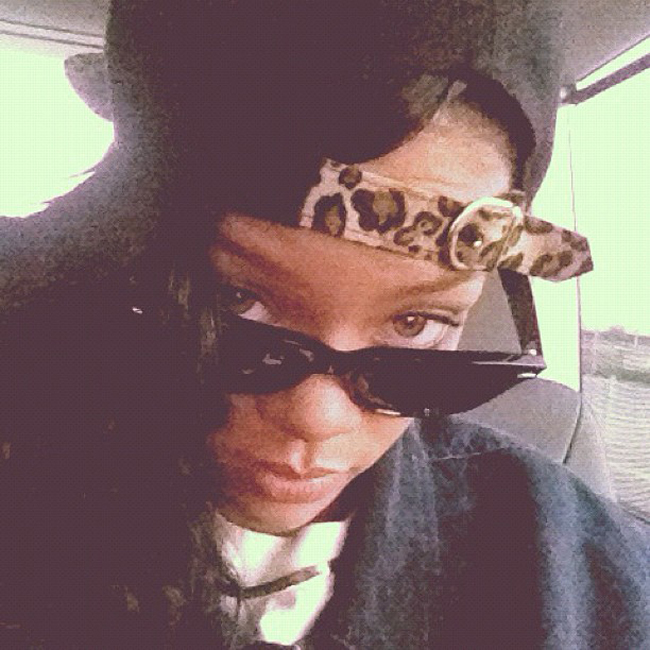 After yesterday's post about Rihanna "giving thanks" to Chris Brown in Berlin over the Thanksgiving holiday, I was prepared to give up on her. I'm still heading in that direction. However, Rihanna has upped the ante by posting a photo of Chris Brown in bed to her Twitter account with the following caption: "Dis ni**a……." At least, we can safely assume that this is Chris because, who ever this dude is, he's got the same tattoos, and his butt is hanging out of his pants. It's certainly not Justin Bieber, so it's gotta be Chris Brown.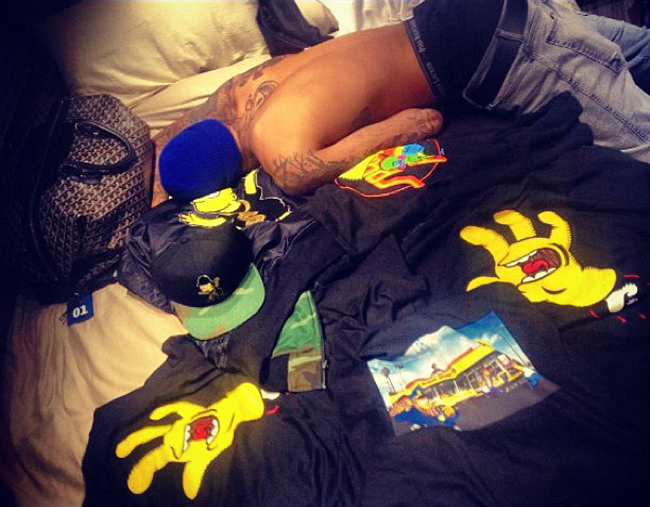 Rihanna just doesn't care anymore, does she? Girl is defiantly thumbing her nose to all those who suggest she not date her abuser. She and Chris are both insisting (through their "music") that their relationship is "Nobodies Business," but Rihanna clearly has no problems with getting teary on Oprah for all to see. But yeah, I get it. She's entirely "unapologetic" until he hits her again. Oh, and both Chris Brown and Drake were cleared of criminal charges in connection to their NYC club brawl from last year. Because consequences would just be too much to ask for in Breezy's world.
Here are a few photos of Rihanna performing in London on 11/19 as part of her crazy-ass 777 tour. She looking classy as always.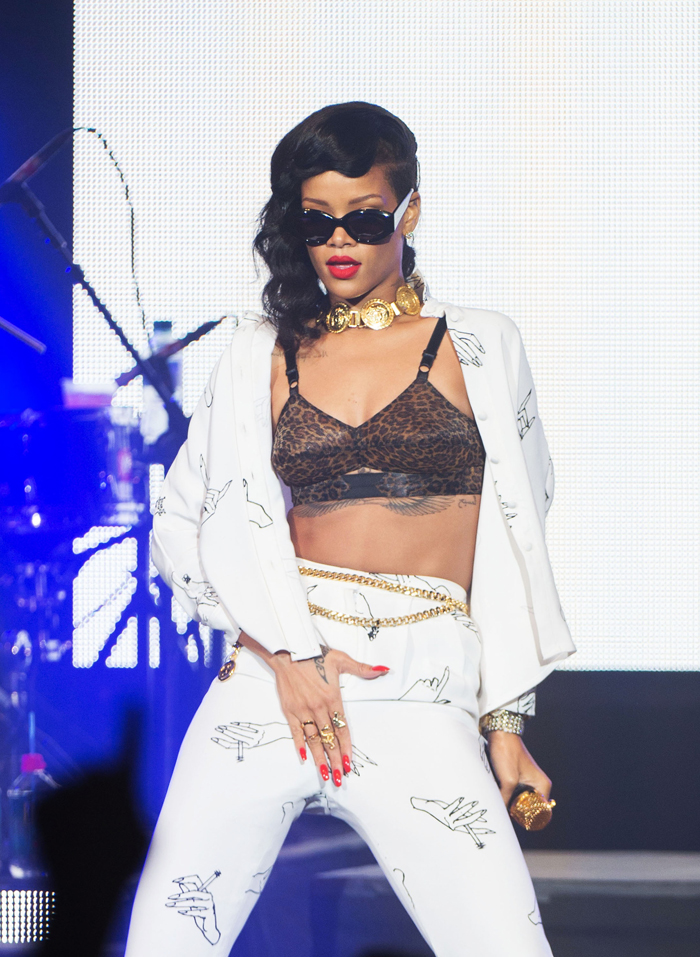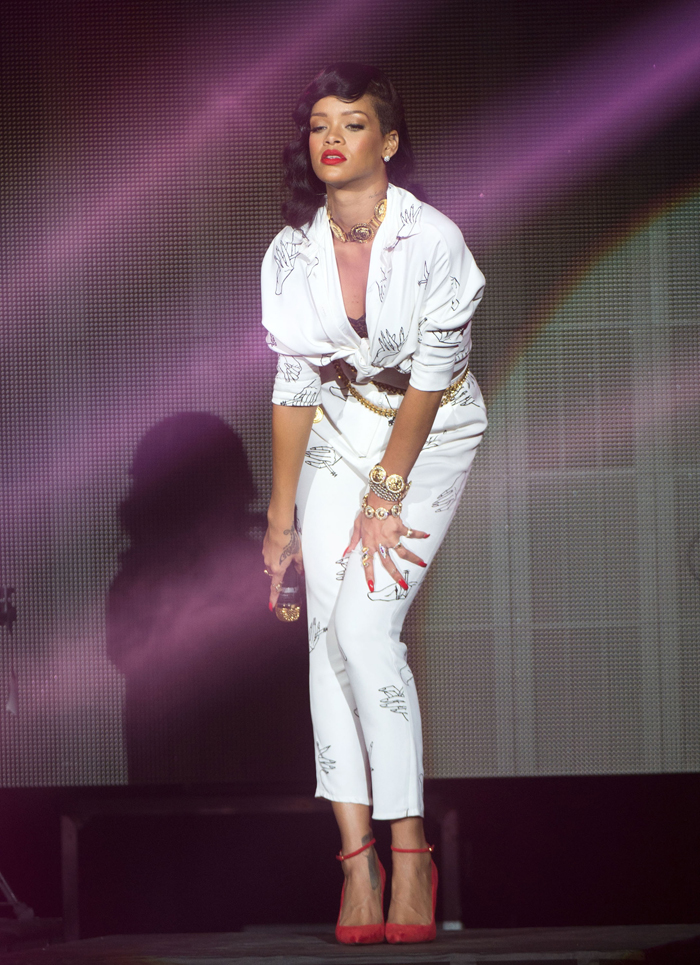 Photos courtesy of Twitter and Fame/Flynet