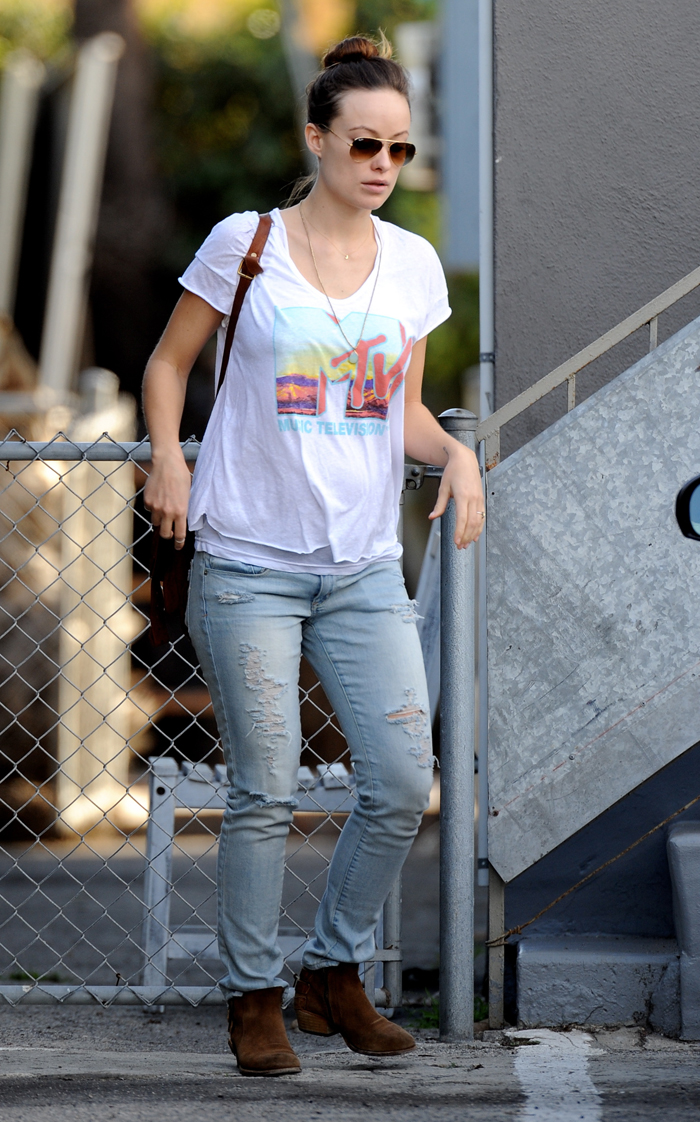 Here are some photos of Olivia Wilde and her tiny baby bump a few days ago in Venice Beach. Let me start this post off by saying that Olivia has steadily grown on me over the past several months. I used to find her slightly obnoxious, but she has a point most of the time. Olivia is also very sarcastic, and that doesn't always translate well during interviews. Plus (out of context or not) she'll never live down the insensitive dying vagina about her ex-husband, Tao Ruspoli.
Anyway, Olivia has had a bit of a hard time staking her claim in Hollywood. She's found consistent work, but Olivia has experienced a bit of the Megan Fox Syndrome. You know, the "hot chick in a dude movie" sort of trap. Sadly and even though Olivia is very sharp, she must have a terrible agent because she's landed in too many dud movies to count. As a result, she's box-office poison through no fault of her own. So what's a girl to do? Goop out — as in launch her own website. But wait! Olivia isn't selling $30 paper clips. She's trying to (in Forbes' words) save the world "one sale at a time." Unlike with Goop, there's a philanthropic slant to Livvy's website. Forbes has the scoop:
Actress Olivia Wilde is a standout member of the 2014 30 Under 30 Hollywood & Entertainment List. While most actresses her age are focusing intently on building their movie careers, Wilde is splitting her time between acting and building a new business: Conscious Commerce.

The website is a unique take on philanthropy. Instead of asking people to donate to a good cause out of guilt or even a sense of obligation, Conscious Commerce asks people to donate to charity simply by buying products they want anyway. Think Toms but on a broader scale. The shoe company donates one pair of shoes for every pair of shoes bought. Conscious Commerce aims to connect brands with charities so that eventually, every purchase made will contain a giving back element.

"It should be shocking when a product isn't somehow helping the people who made it," says Wilde.

The company is fairly new. One of the biggest partnerships so far for Wilde, and her partner Barbara Burchfield, has been a deal with Anthropologie pairing the company with New Light India so that a portion of the sales of one of the clothing company's most popular dresses goes to a girl's school in India. Conscious Commerce focuses on small, local charities that can be vetted to ensure that as much money as possible is going to the people who need help.

Wilde was inspired to start Conscious Commerce from her work with leaders like Paul Haggis. The director has a charity called Artists for Peace and Justice that does work in Haiti. Wilde made several trips to the country and became heavily involved in helping fund raise for different charities. She also worked with Nicholas Kristof on his documentary Half the Sky.

But she discovered that fund raising can be an exhausting and thankless task. Philanthropies often go to the same group of people over and over to try and get more money for more causes. She began to feel disillusioned with the politics of traditional philanthropy.

At the same time she was inspired by a growing movement from young entrepreneurs encouraging people to think about how they were spending their money and to use their dollars to help good, sustainable causes. She was also encouraged by the election of President Obama. Instead of winning off of the backs of rich donors, Obama collected lots of smaller donations that still had a huge impact.

"By incorporating a giving back structure into small purchases, it can make a huge different," says Wilde.

Instead of asking companies to give back just out of the goodness of their hearts, she is approaching them from a marketing point of view. Ad budgets are always bigger than philanthropy budgets. So she is pitching her company as a way for brands to bring positive attention to themselves.

The actress is not giving up on the silver screen.
[From Forbes]
The post script seems a little bit sad, doesn't it? Olivia has made it perfectly clear that she's very worried about what Jason Sudeikis will think if she's not as successful in Hollywood. I honestly didn't set out to bash Olivia in this post. If she's going the way of Goop, I give Livvy my blessing. The only issue I have is how Goop's ridiculous "wisdom" lives on as a role model to other female celebrities. I can only hope that these other celebrities will surpass Goop's materialistic objectives. Jessica Alba has done well. Blake Lively wants a piece of that. Maybe Olivia will beat them all.
Here's a link to Olivia's new website, Conscious Commerce. A cutesy mission letter concludes with "Thank you for not being an a-hole." Hmm.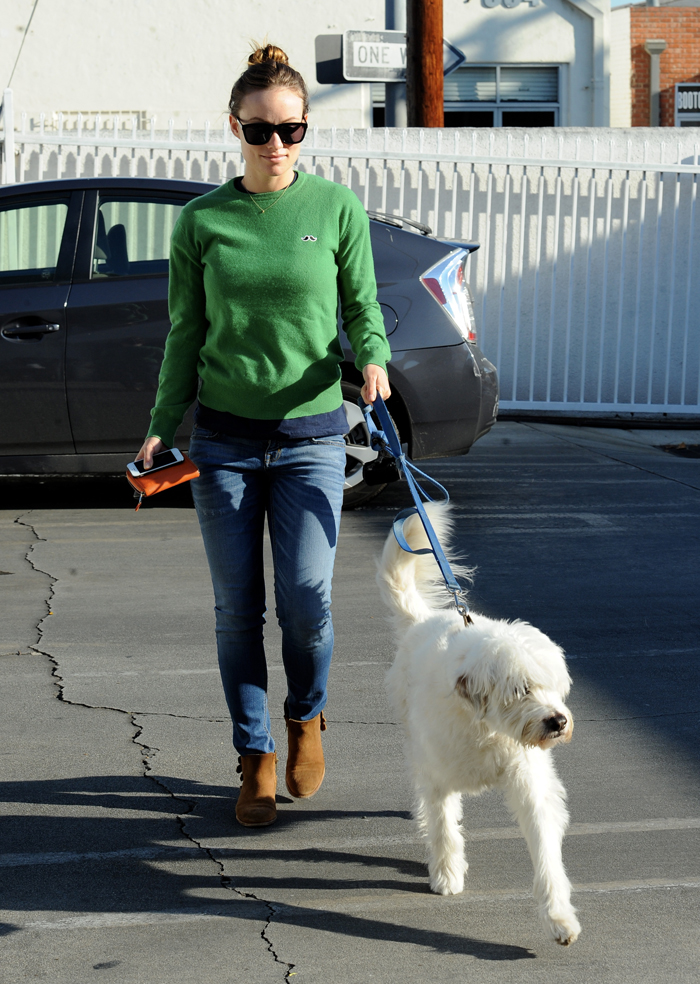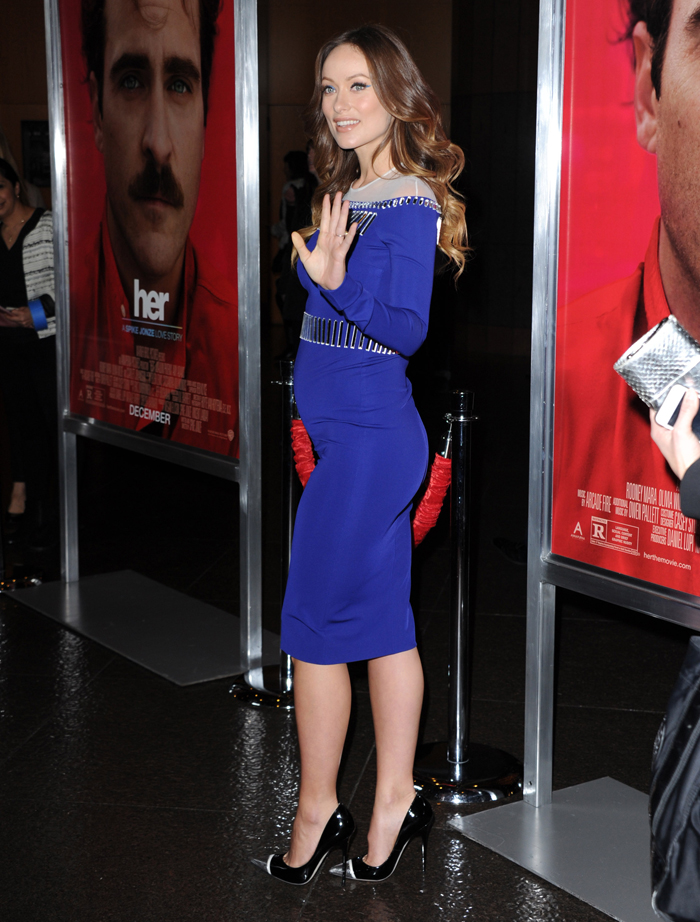 Photos courtesy of WENN