Halle Berry shows off her growing bump in Monique Lhuillier: dated or pretty?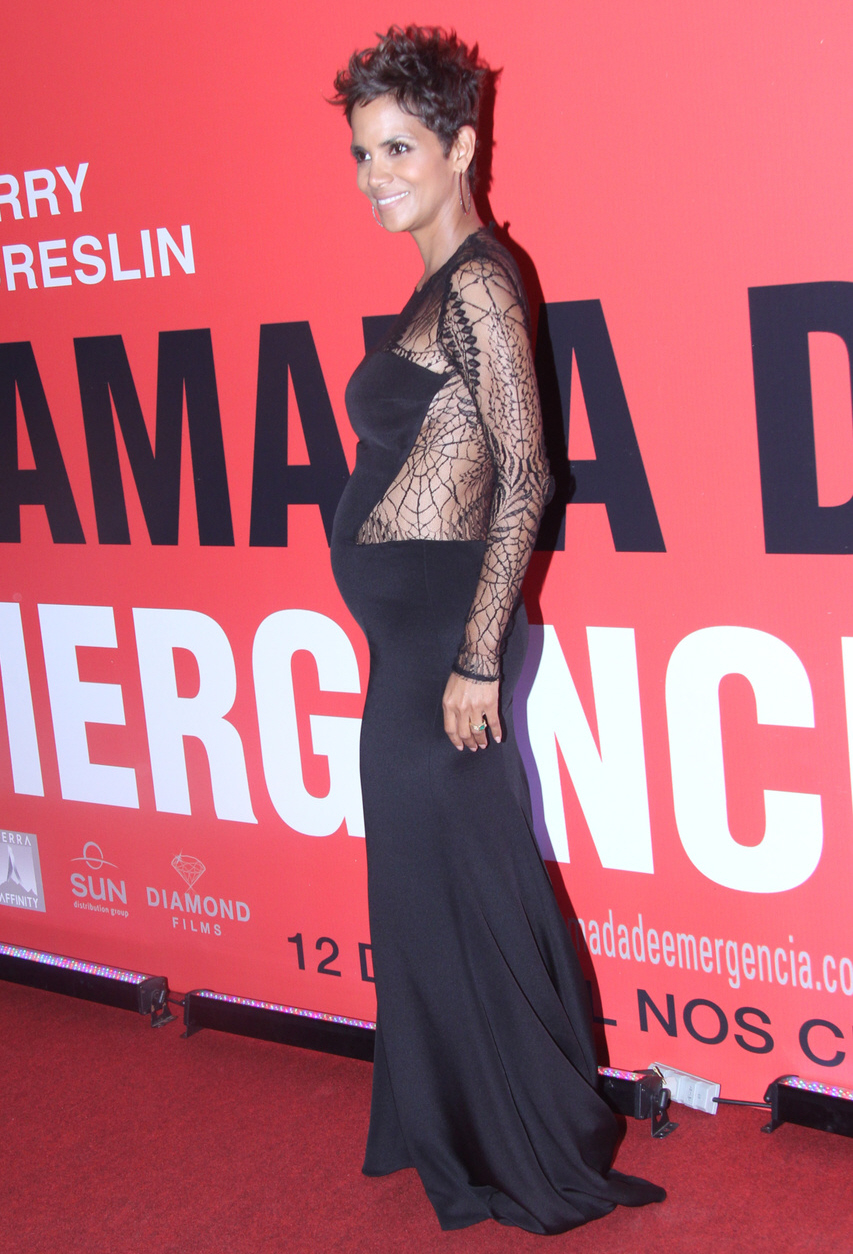 Here are some photos of Halle Berry in Rio de Janeiro, walking the red carpet for the Brazilian premiere of The Call. Just to give you some idea of how much Halle's pregnant belly has "popped", THIS is what she looked like just four days ago and THIS is what she looked like two weeks ago in Hawaii. Like, Halle literally "popped" overnight. It's making me wonder if she's further along than we suspected? One week ago, wasn't everyone claiming that she's about three months along? I wonder if it's closer to four.
As for the dress, it's Monique Lhuillier. CB called it a "crazy 90s dress" and it does look kind of dated, but I think that's just what Halle does to clothes. Some women make couture look budget, some women make thrift store finds look expensive and some women (like Halle) make everything look like it's 1998. Which is fine, I guess, because Halle still looks the same as she did in 1998. Personally, I kind of like the idea of the dress (I especially like the lace back and the quality of the lace) but the execution is kind of meh.
Also, can I just say how weird it is that Halle is spending so much time promoting The Call in South America? If she was in Asia and Europe, I would understand it, because Halle actually does have global fame and she's popular in Europe and Asia. But I never think of South America as a hotbed of Halle Berry fandom. Perhaps I'm underestimating how much love Halle gets everywhere she goes. Or perhaps I'm underestimating how badly Halle needs The Call to make some money so she can justify her paycheck.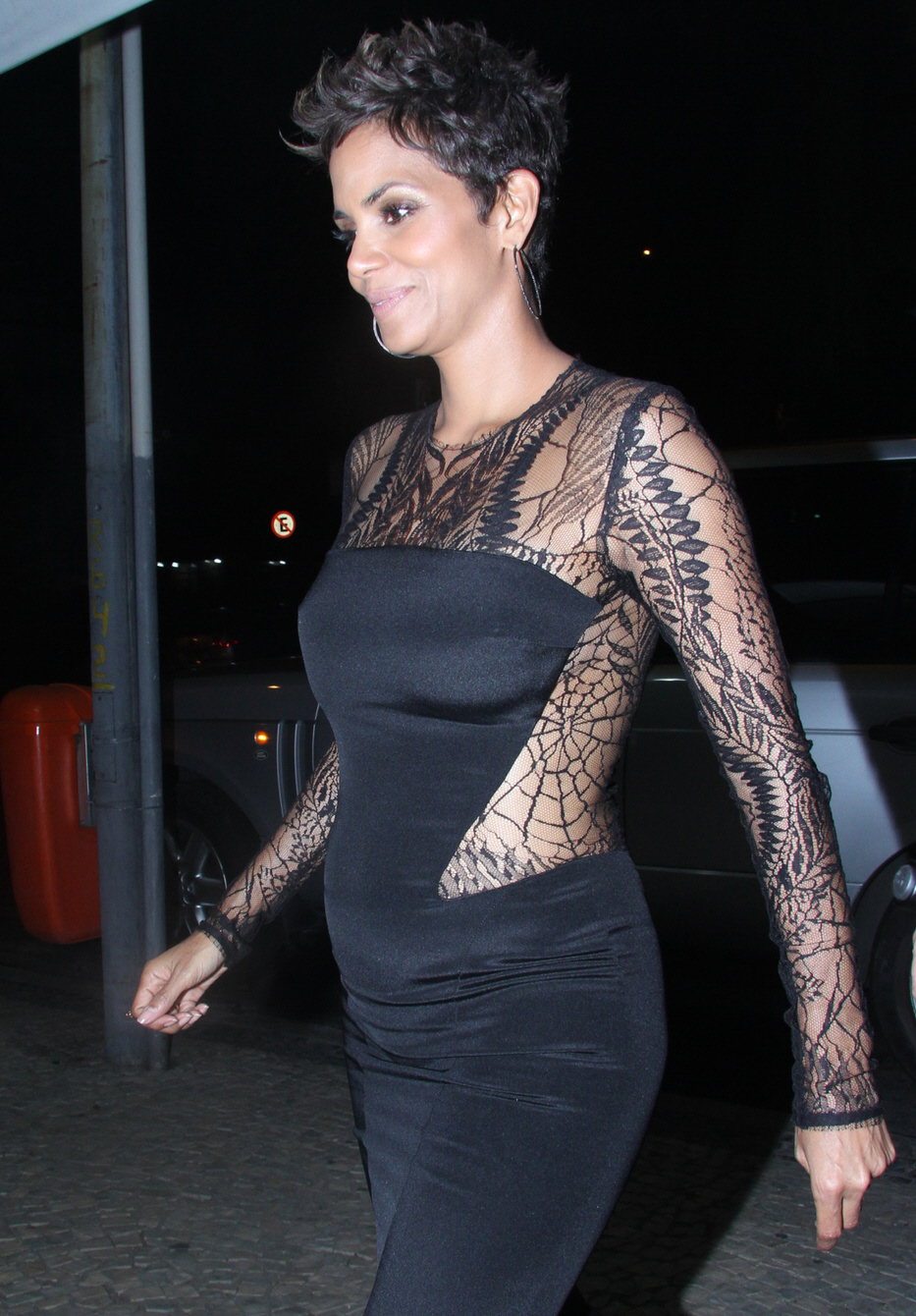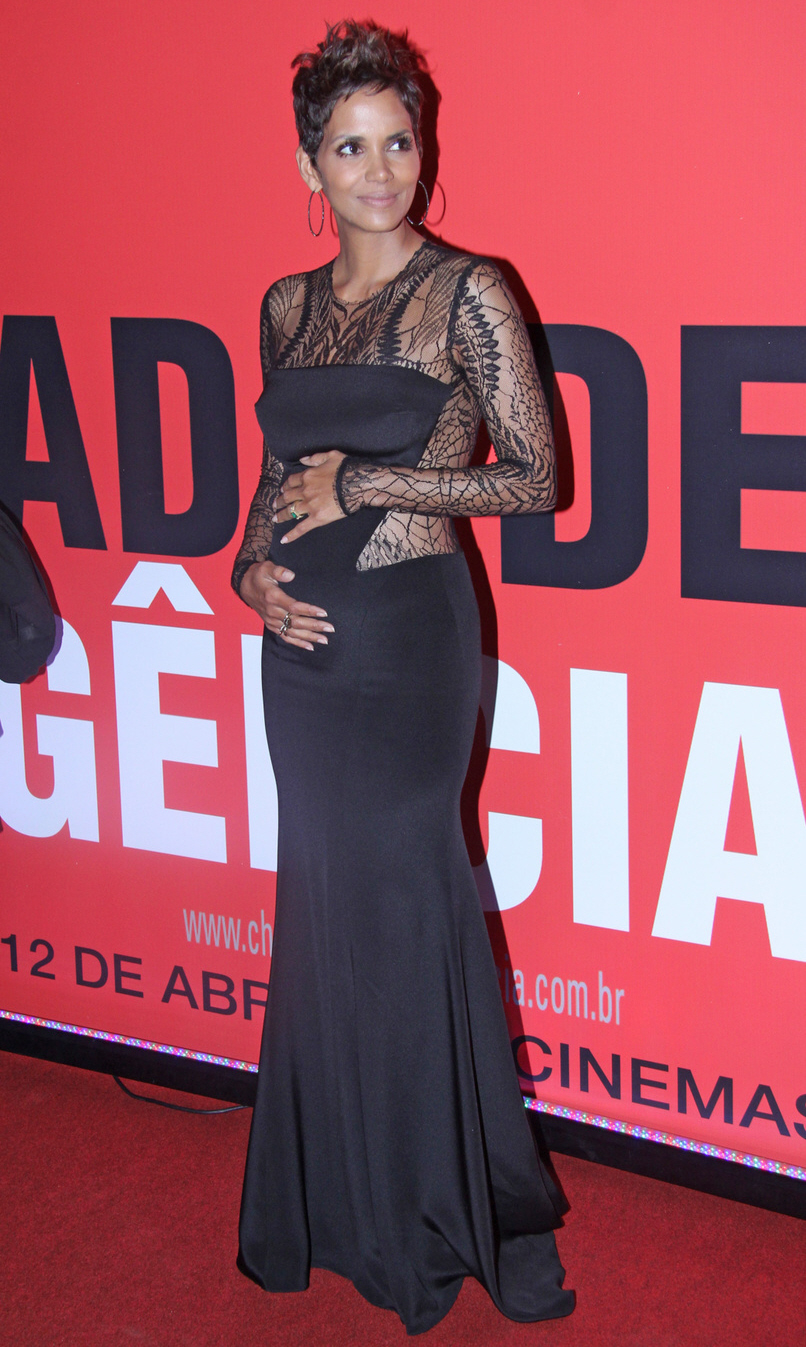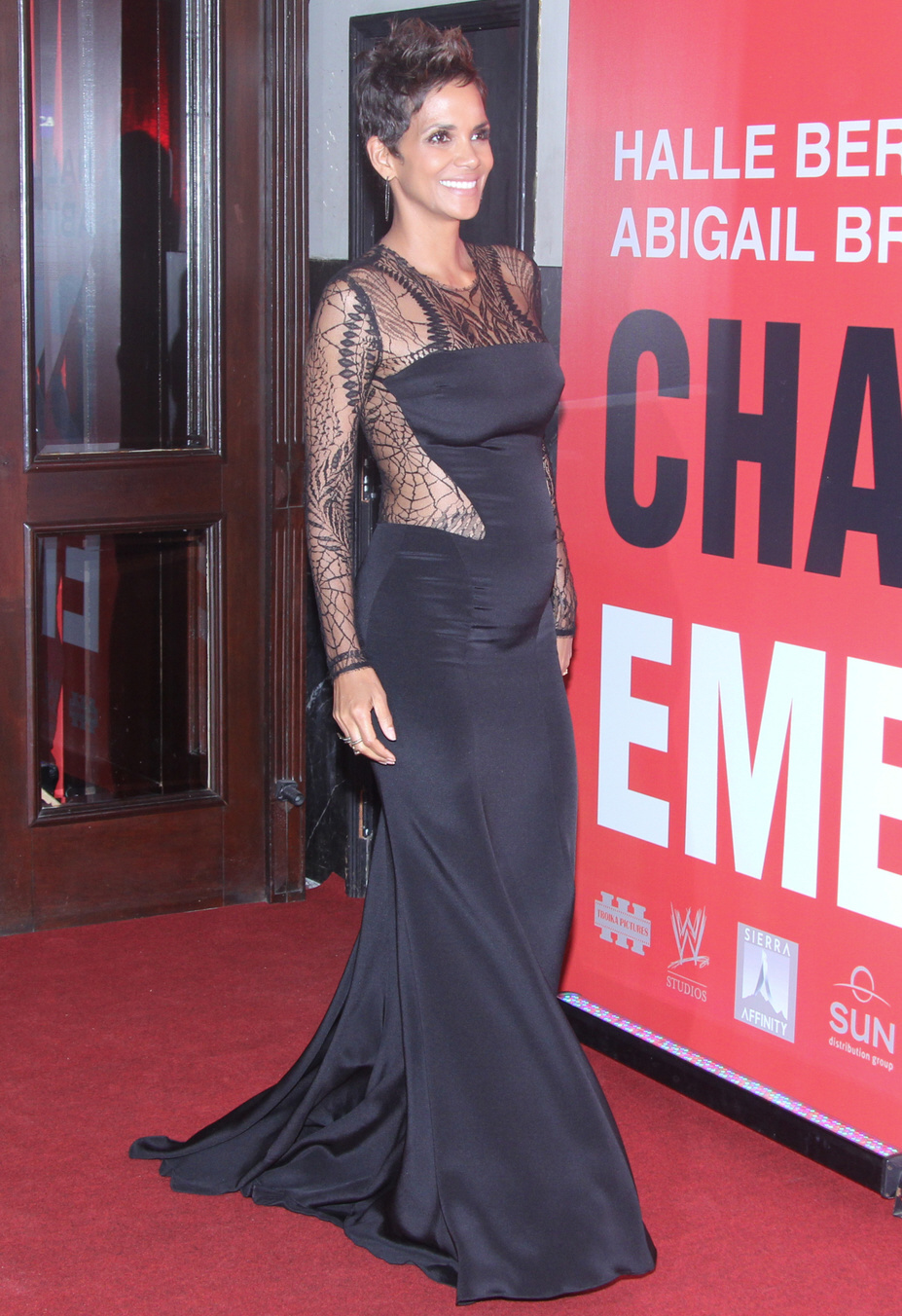 Photos courtesy of Pacific Coast News.

Posted in
Fashion
,
Halle Berry