Jon Voight: "Being reunited with Angie is very precious to me"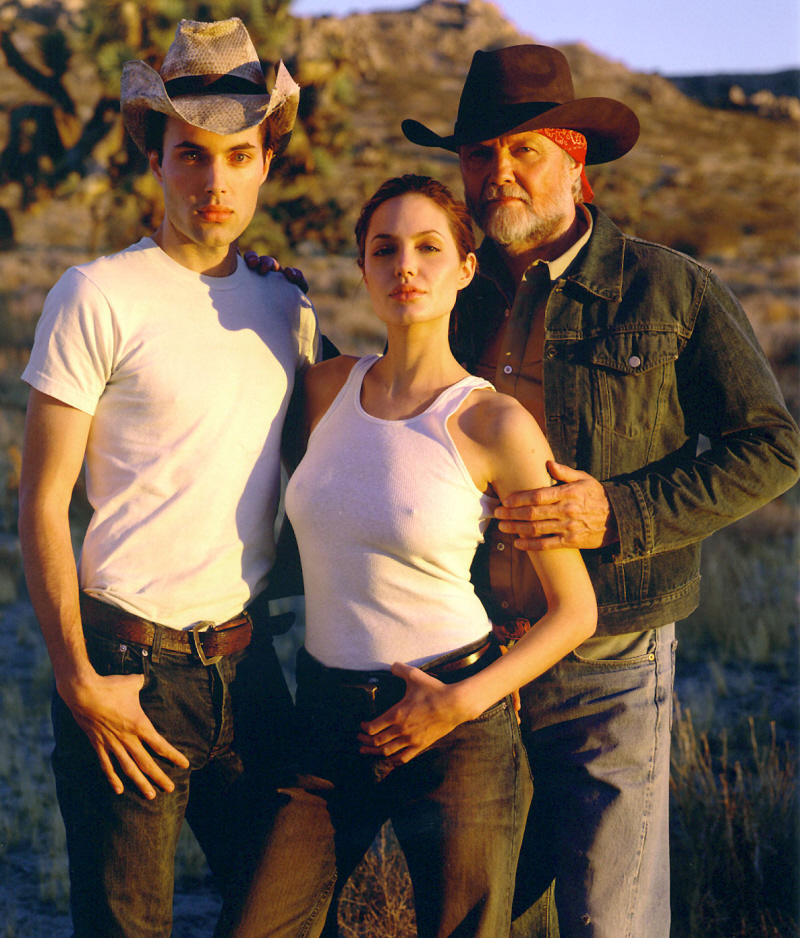 As you may remember, Angelina Jolie and her father, Jon Voight, quietly put aside their differences several years ago. There has never been a super-happy photo op of the two embracing or anything – I personally think that one of Angelina's prerequisites for allowing her father back into her life must have been "we're doing this all on the downlow." Still, over the past few years, Jon has been spotted around Angelina and her family (he even made a trip to Venice while she was filming The Tourist), and Jon has confirmed their ongoing relationship in interview after interview. I partly think it's nice that Angelina has let her dad back into her life on her terms, but I'm also waiting for the other batsh-t crazy shoe to drop. We can debate whether or not Angelina is insane, but can we all agree that IF she is insane, she got it from her father? Anyway, Jon has given yet another interview about his daughter:
He has spent nearly a decade bitterly and publicly estranged from his daughter Angelina Jolie – but now Hollywood star Jon Voight has revealed they have reconciled after he was struck by an emotional epiphany.

The Oscar-winner has spoken for the first time of how he changed his attitude 'in a moment', and now lives for his family.

The 72-year-old fell out with Jolie in 2002 when he accused her of having 'serious mental problems', while Jolie, 37, had criticised him for having an affair behind her mother's back.

Father and daughter had their first tentative meeting in Venice last year after Jolie's husband, Brad Pitt, acted as go-between.

Now Voight says the feud is over and he feels very close to his grandchildren, three biological and three adopted.

Speaking from Los Angeles, he said his change of heart came in an instant.

He said: "I suddenly saw things differently and everything shifted. That one moment changed my whole life. It gave me back my daughter and my family. Being reunited with my Angie is very precious to me. I adore my grandchildren, they are my great love. It makes me so emotional and grateful."

"When my daughter sees me with them she says she sees another energy in me which takes over. I'm always laughing and completely happy when I'm with them. It makes Angie so happy too, as you can imagine."
[From The Mail]
Well, that's nice. I guess. Jon gets to spend some time with his grandkids (probably on Angelina's terms, once again) and he gets to talk about her and the kids in the press, because that's his favorite thing to do. Throughout the years, the tabloids have always suggested that Brad was the one pushing for Angelina to reconcile with Jon, and that Brad was the one who arranged this reunion we now have. I've always been doubtful of that though – I think Brad is really close with his family, and he probably doesn't understand how Angelina and Jon could have been so estranged for years, but I don't see him pushing the issue…? I don't know.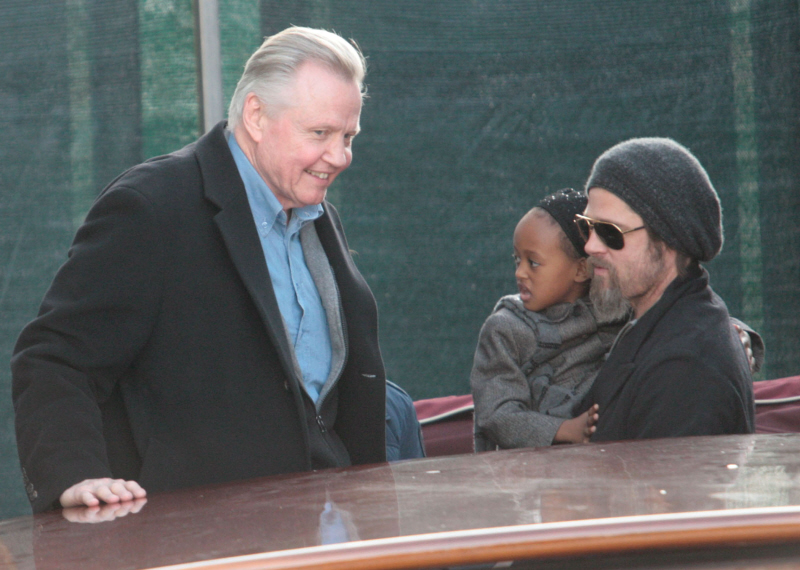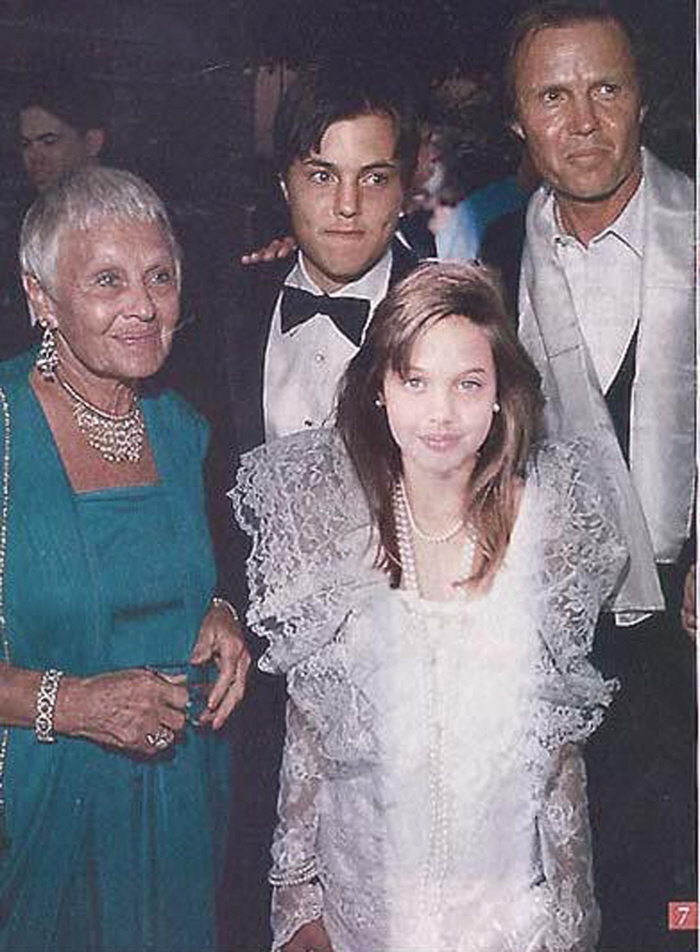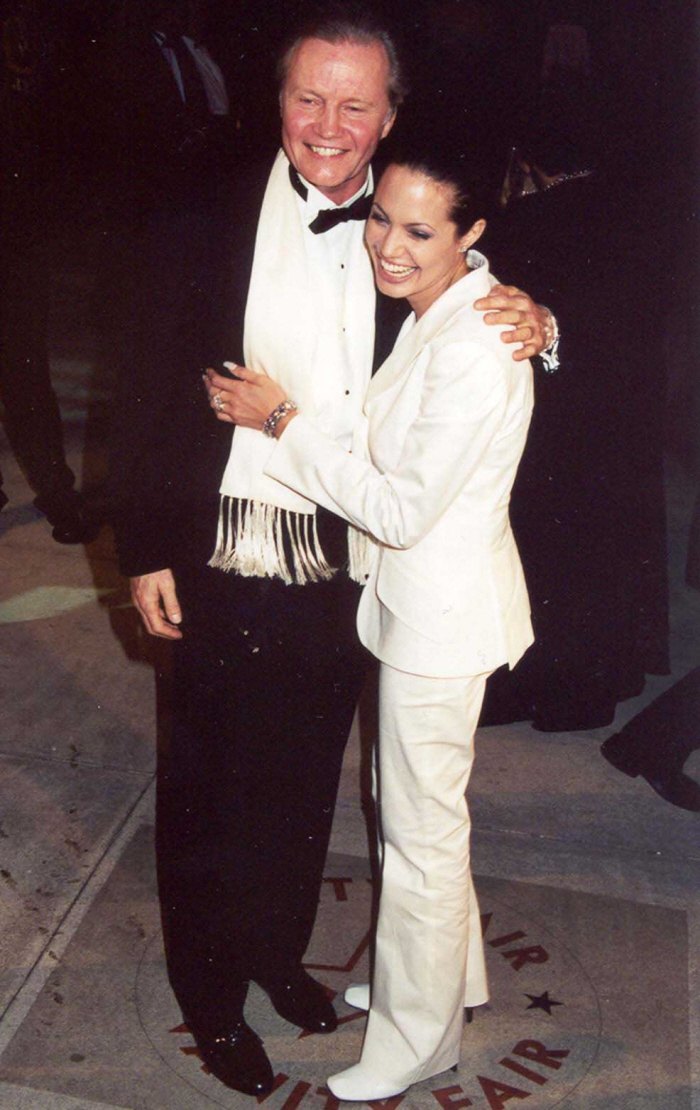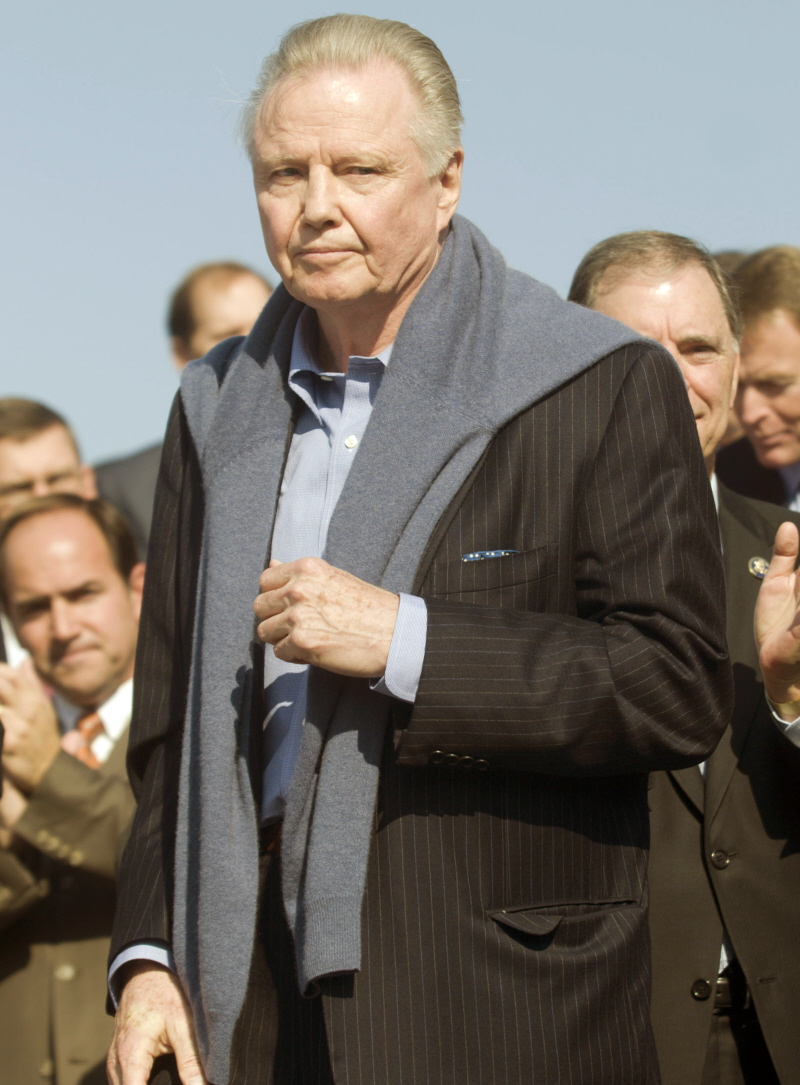 Photos courtesy of Fame & WENN.

Posted in
Angelina Jolie
,
Jon Voight