Katie Holmes looks grungy on the set of her new movie: cute or meh?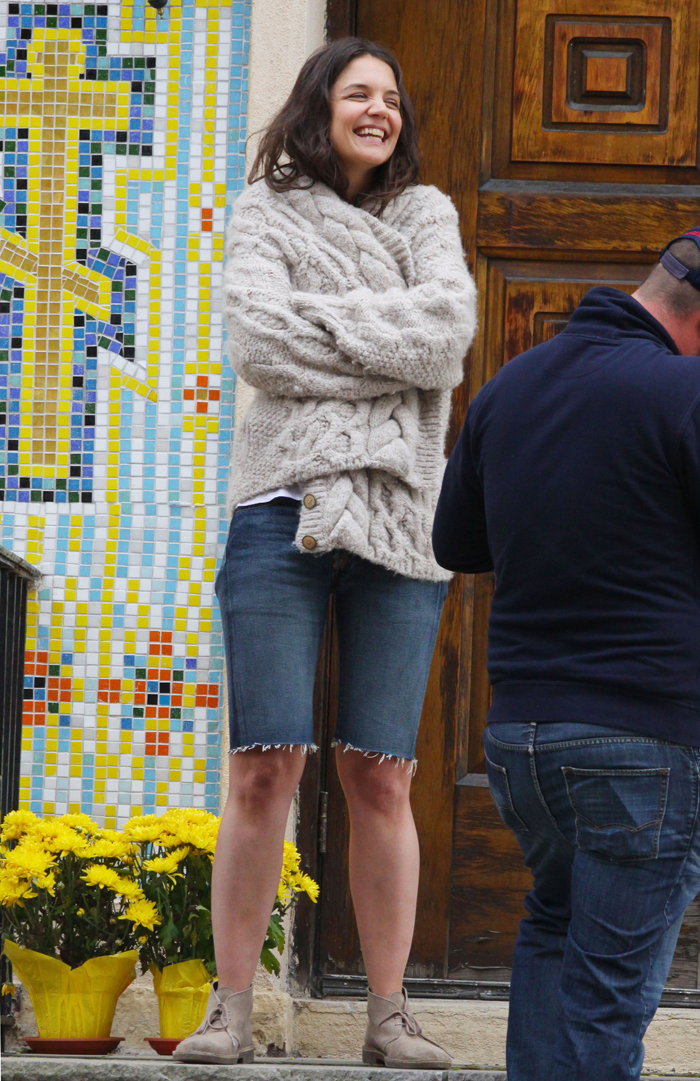 Here are photos of Katie Holmes on the set of her new movie, Mania Days. Katie looks thrilled to be back at work (and remember, Katie's career is on fire now – ha), but I am not thrilled to see that fug booties are in tow. Not THE fug booties, mind you, but a pair very much like them. Fug booties must be Katie's answer to "the lifts."
You might notice that even without the new fug booties, Katie looks rather unkempt in a frumpy sweater, plain white tee, and Lee cutoff jeans. Her decidedly non-glamourous appearance here is likely a result of her character, who is a manic depressive. Who's the dude? His name is Luke Kirby, and he also plays a manic depressive who falls in love with Katie's character in a psychiatric hospital … because that always works out. He's kind of cute though, right? And he and Katie look good together from behind too. I bet the tabloids will be setting them up in no time. It looks like they had fun while the cameras weren't rolling as well.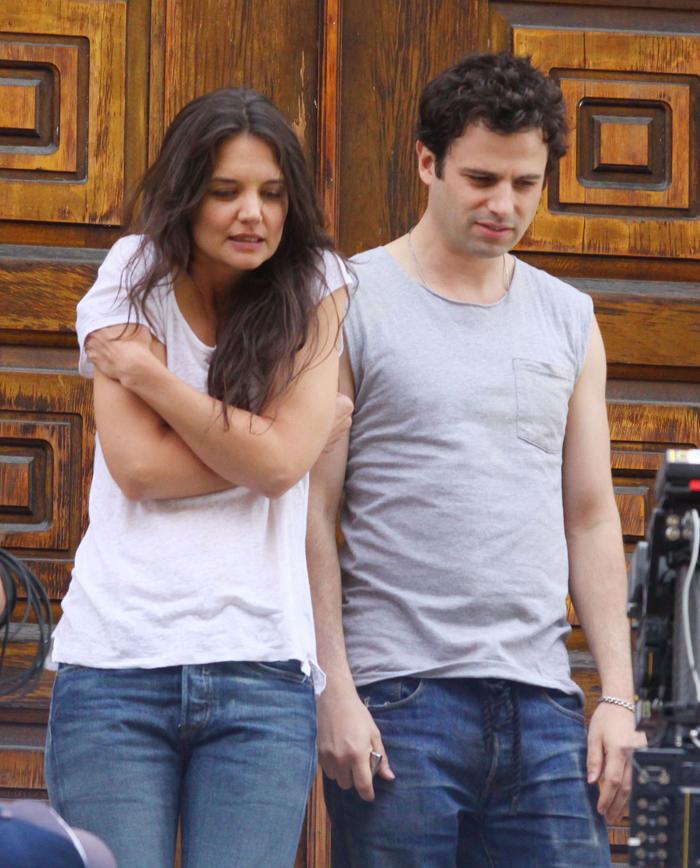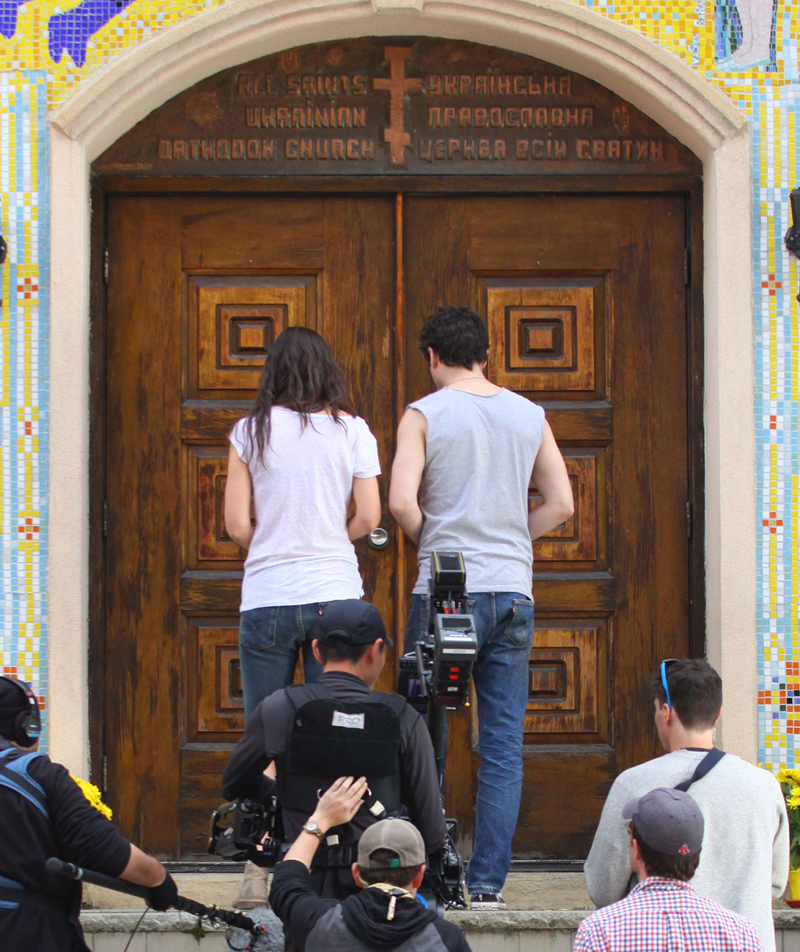 Katie's also rocking some grey strands of hair here (which are decidedly different than the grey that Tom Cruise gave her) for her character, who is a poet in addition to being bipolar. This is going to be quite the depressing romantic dramedy, isn't it? Oh well, at least Katie's branching out a bit and doing different things, unlike perma-action-mode Tom.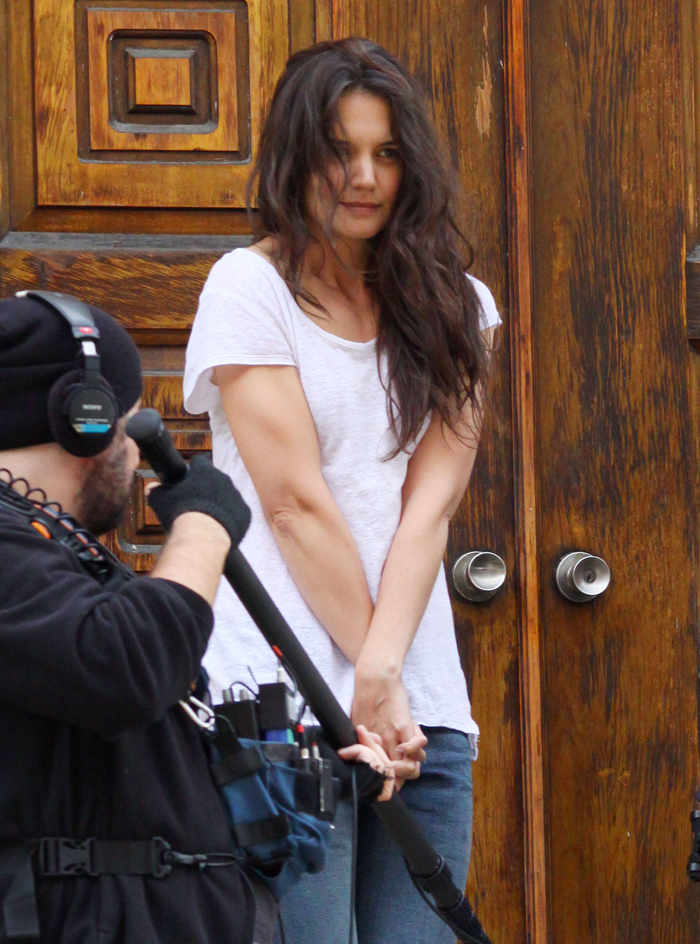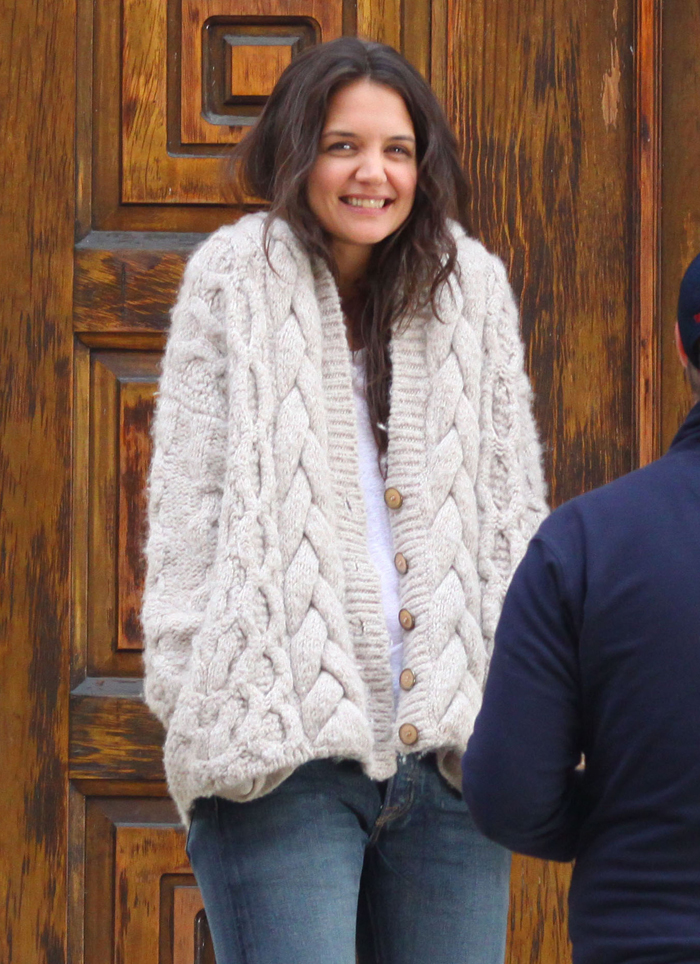 Photos courtesy of Fame/Flynet
Posted in
Katie Holmes