Keira Knightley married James Righton in a low-key ceremony in France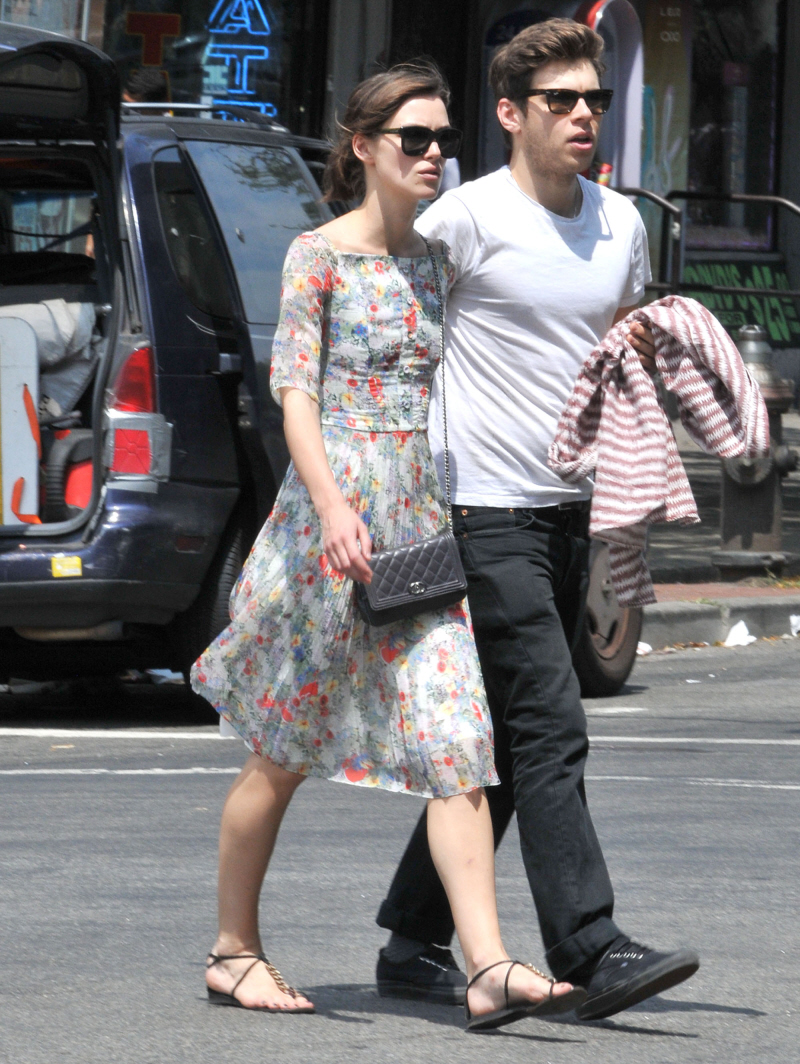 Keira Knightley is a married lady! I kept seeing stories about Keira's pre-wedding activities last week but I never got around to writing about them because I didn't think anyone would care that much. It's not really all that scandalous, you know? Keira dated Rupert Friend for years (and I'm currently in love with Rupert because of Homeland) and then as soon as they broke up, she got with James Righton. James and Keira were together for (I think) less than a year before he popped the question, and this wedding came after a pretty normal amount of time for an engagement. She's 28, he's 29. They're both English. They seem pretty normal. So… I'm actually kind of happy that Keira managed to do all of this without any drama. They got married in France, and the bride wore Chanel (you can see a photo of her dress here).
Keira Knightley is no bridezilla. On Saturday, May 4, the Anna Karenina actress married Klaxons keyboardist James Righton, and according to the Daily Mail, there was little ado over the "I dos." The couple kept things very low-key, exchanging vows in an intimate ceremony in the south of France before just a dozen or so of their closest friends and family, the Mail reports.

Pictures of the happy occasion show the Oscar-nominated star, 28, leaving the Mazan Town Hall hand-in-hand with her new husband, 29, as guests cheer them into a waiting silver Renault Clio. Knightley — in a simple but elegant short, strapless tulle dress with pink flats, a cropped Chanel jacket, and a daisy-chain garland atop her shoulder-length brown tresses — looks radiant and relaxed.

"It was a very moving ceremony," an onlooker told the Daily Mail. "Keira looked extremely moved by the whole thing — there were certainly tears of happiness."

According to the Mail, the newly minted husband and wife will celebrate with a slightly bigger party on Saturday night, at Knightley's mother's home a few miles outside Mazan. Righton's band is expected to perform for the 50 or so guests, rumored to include actress Sienna Miller. The couple also reportedly plan to throw a second bash once they return to Britain.

This is the first marriage for both the Klaxons rocker and the Pride and Prejudice star, who previously dated actor Rupert Friend for five years. Their romance went public in April 2011, when they were photographed kissing in an East London park. A little more than a year later, in May 2012, Righton proposed.

"He can turn into this lovestruck puppy around her," a mutual pal told Us Weekly last year, adding that the rocker's friends encouraged him to pop the question. "Honestly, they're good for each other."

Speaking about her wedding plans in November, Knightley confessed to being slightly overwhelmed by the whole thing. "The problem is, ever since [the engagement] happened, everyone keeps going…'So when is it going to happen, and what's the dress like?'" the star told Ellen DeGeneres. "I'm just not one of those girls that's had the kind of fantasy wedding thing, so we haven't planned anything, and it's all quite terrifying."

"I sort of looked up on the Internet…if you're getting married, what should you do…" she continued. "I really don't have a clue. I don't get what the big deal is. You say 'I do'…You drink a bit…On the Internet, they keep talking about…There are things like bridal tea parties. I mean, what is a bridal tea party? I've never had a tea party in my life."

"The whole thing is kind of quite confusing, I think," she confessed.
What I really like is that she didn't freak out at all when the UK tabloids pretty much revealed her wedding date and her wedding plans in France. It all seemed very no muss, no fuss. Maybe Keira really is the low-key cool girl that people always claim she is. Anyway, congrats to Keira and James! I hope they last a long time.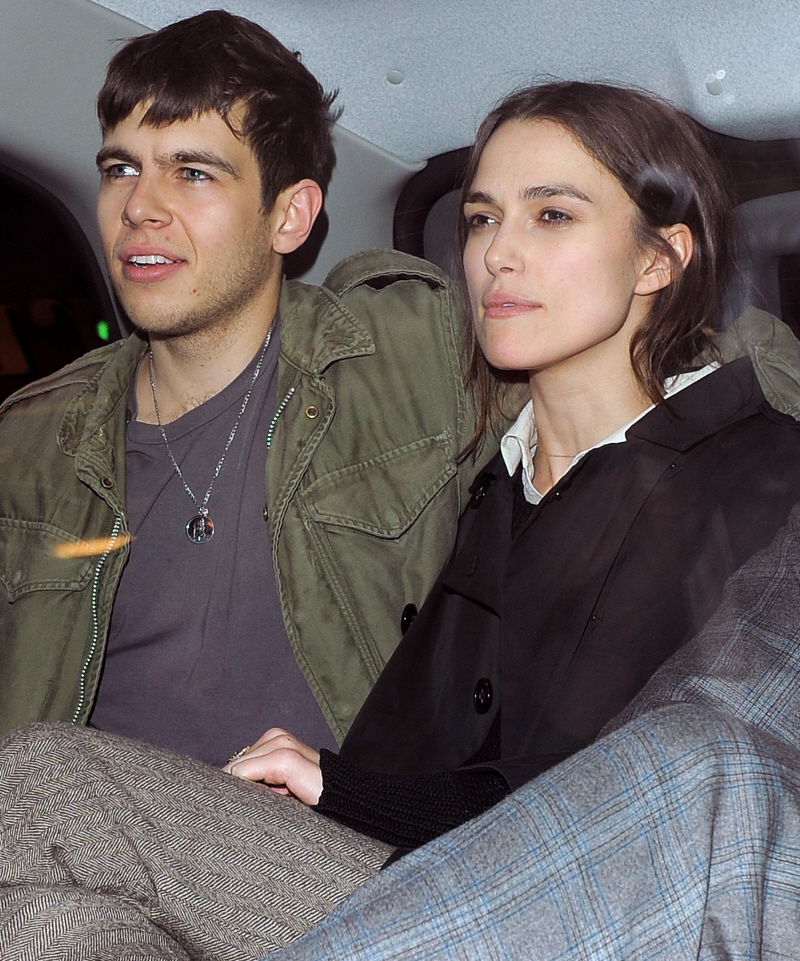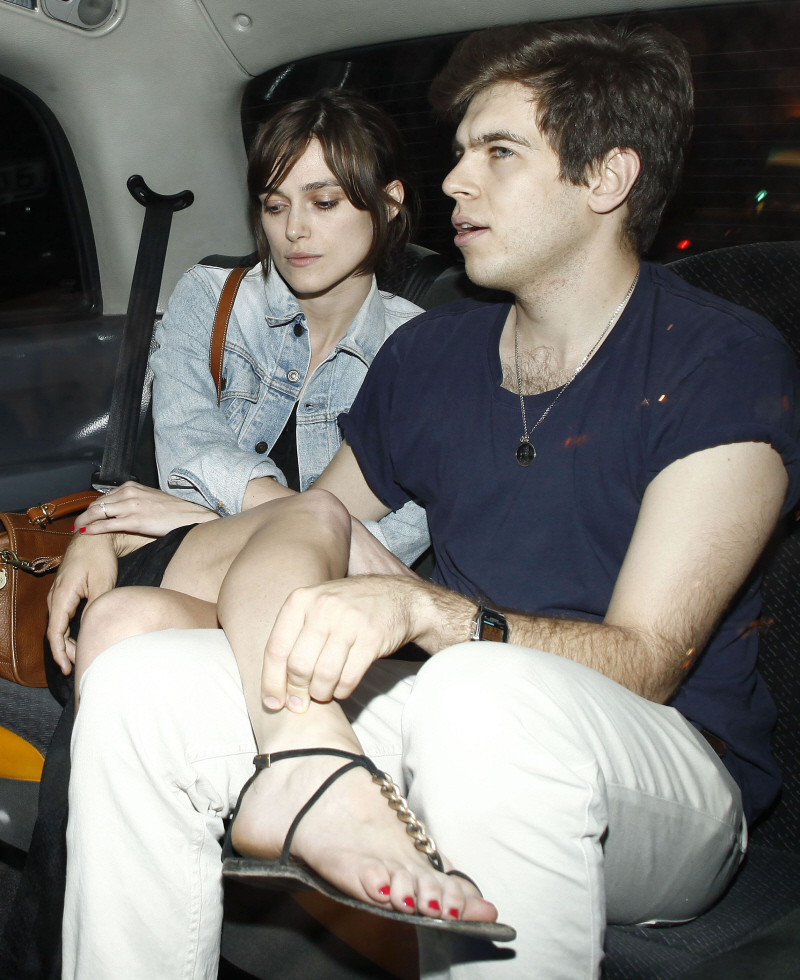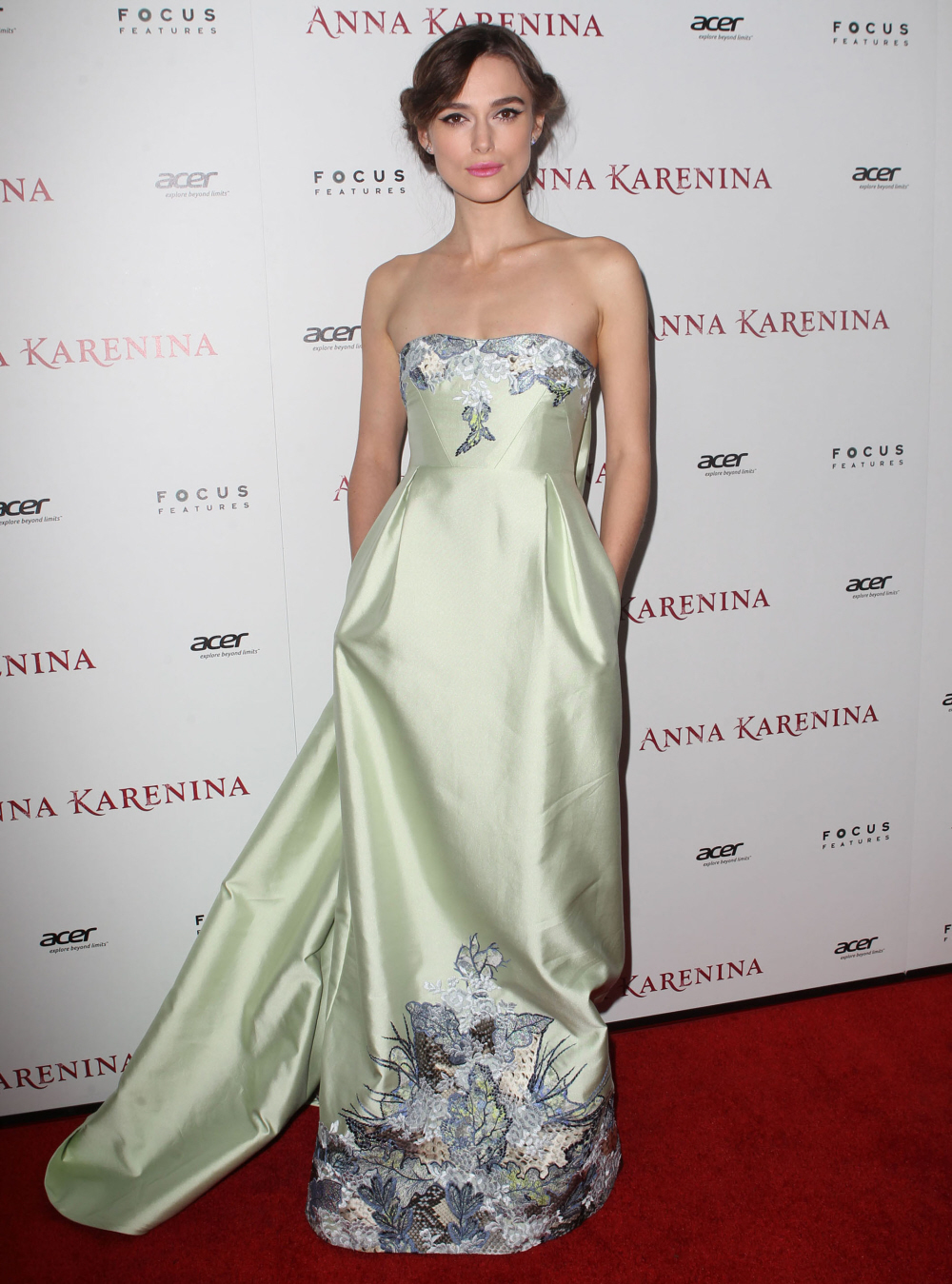 Photos courtesy of WENN.

Posted in
James Righton
,
Keira Knightley
,
Weddings