Sandra Bullock and Melissa McCarthy in black pantsuits: super cute?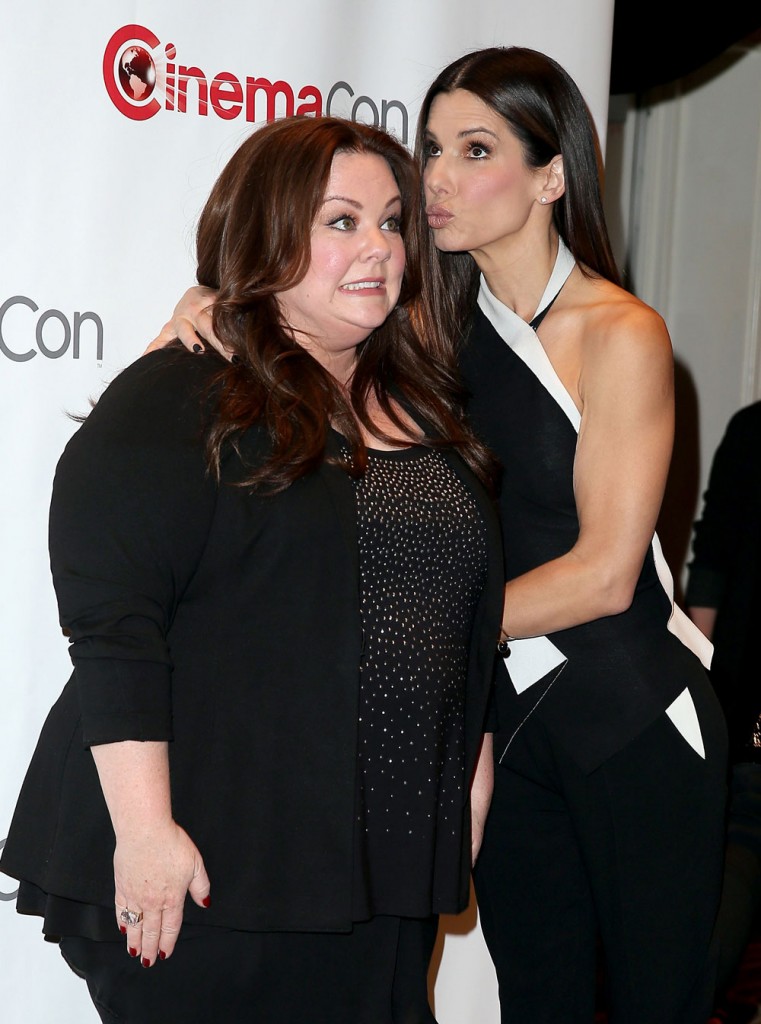 Remember when I was asking for random hair advice last week? (I'm getting a little desperate since I don't trust my hairdresser anymore, my hair is dry and I need to make a change.) Well I took your advice and did not mess with henna at all. Thank you for that! I went with a semi-permanent color, L'oreal Healthy Look dark blonde (not a plug, I picked it out myself), which turned my red-blonde hair mousy brown. (Some people have said it looks dirty blonde.) At first I didn't like it but it wasn't tragic or anything and it also made my hair much healthier and shinier, so it's growing on me. Plus it's washing out gradually. I'll use it again but just go with a lighter color next time.

All of that is preface to these photos of Sandra Bullock at CinemaCon, where she's promoting her comedy The Heat, with Melissa McCarthy. Sandra's hair is so freaking gorgeous I want it exactly, even though I know her shade of brown won't go with my coloring. I'm taking this photo to whichever hairstylist I bet on and asking for this cut. This is how you do straight ironing with a center part. In terms of what she was wearing – I like it! I also like that she sort-of coordinated her look with Melissa McCarthy. Do you get the impression that they called each other up and decided to both wear all black outfits with black pants? I do. Melissa looks great too. I love her sneakers! I want a pair like that.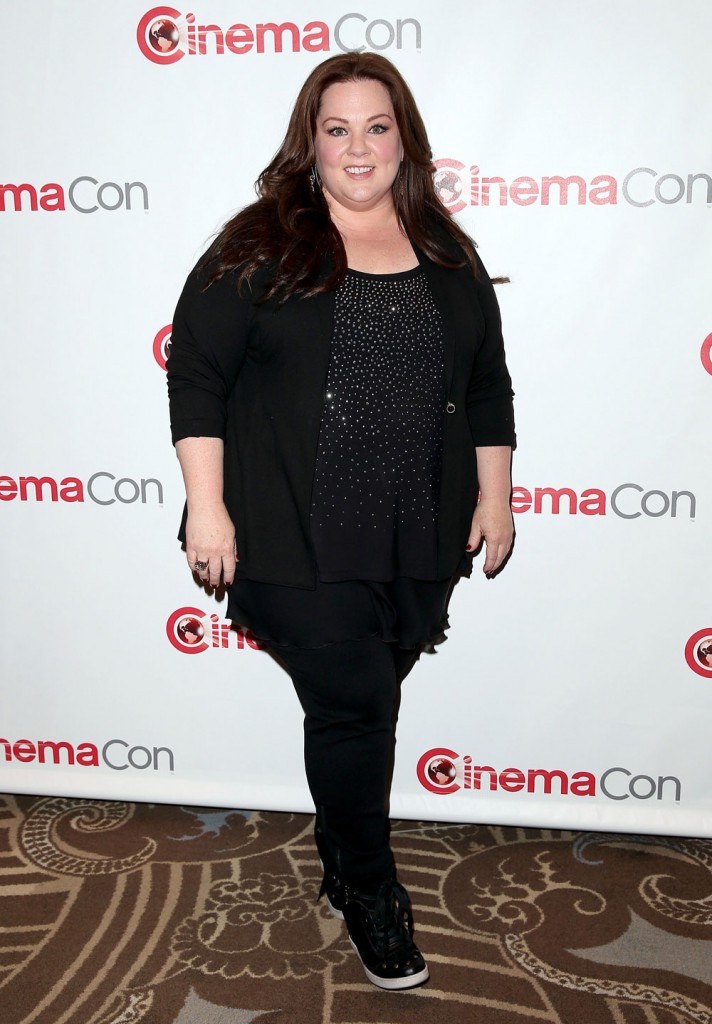 Also there was Kristen Wiig. This movie is by the director of Bridesmaids, and I'm guessing Wiig was there for support since she's not listed on IMDB for this film. She wore this really unfortunate, busy, floral print dress. Kaiser, Bedhead and I had an e-mail exchange wondering if she was pregnant and hiding something or that's just a terrible dress. I voted terrible dress.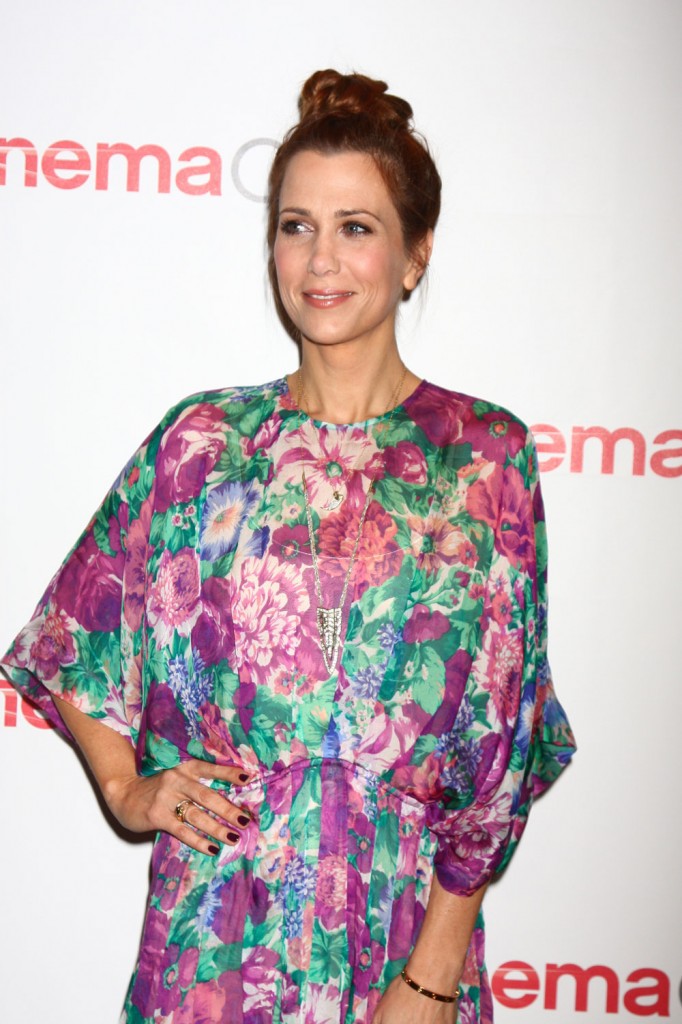 In The Heat, Bullock and McCarthy play two mismatched cops who have to team up on a case. The trailer makes it look hilarious! I'm including it below, and it made me laugh out loud multiple times. Warning that is the the RedBand trailer and contains a lot of F-Bombs. (Thanks to Lainey for linking it) This movie isn't out until late June though, damnit. I would love to see it now.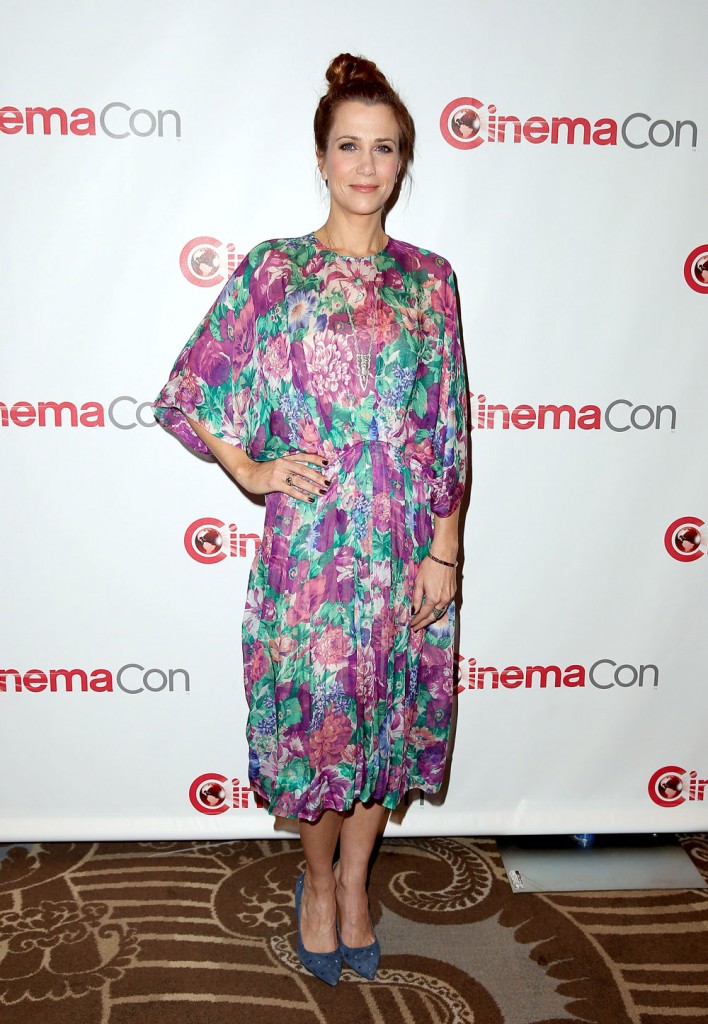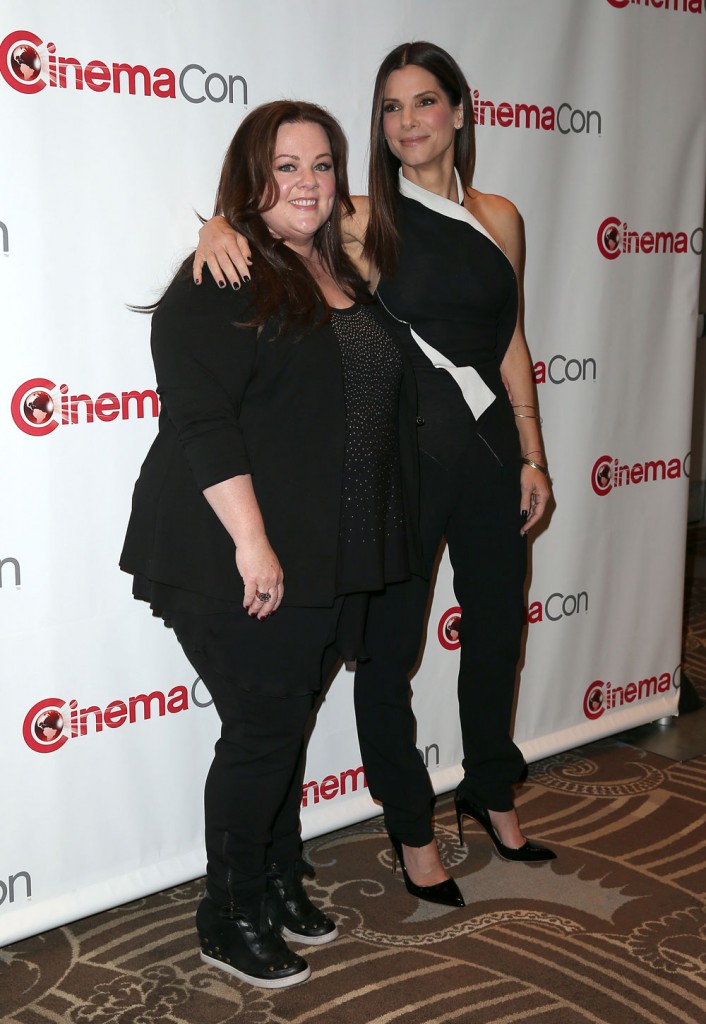 Photo credit: WENN.com
Posted in
Kristen Wiig
,
Melissa McCarthy
,
Photos
,
Sandra Bullock