Anne Heche blogs about public temper tantrums: good advice or nothing new?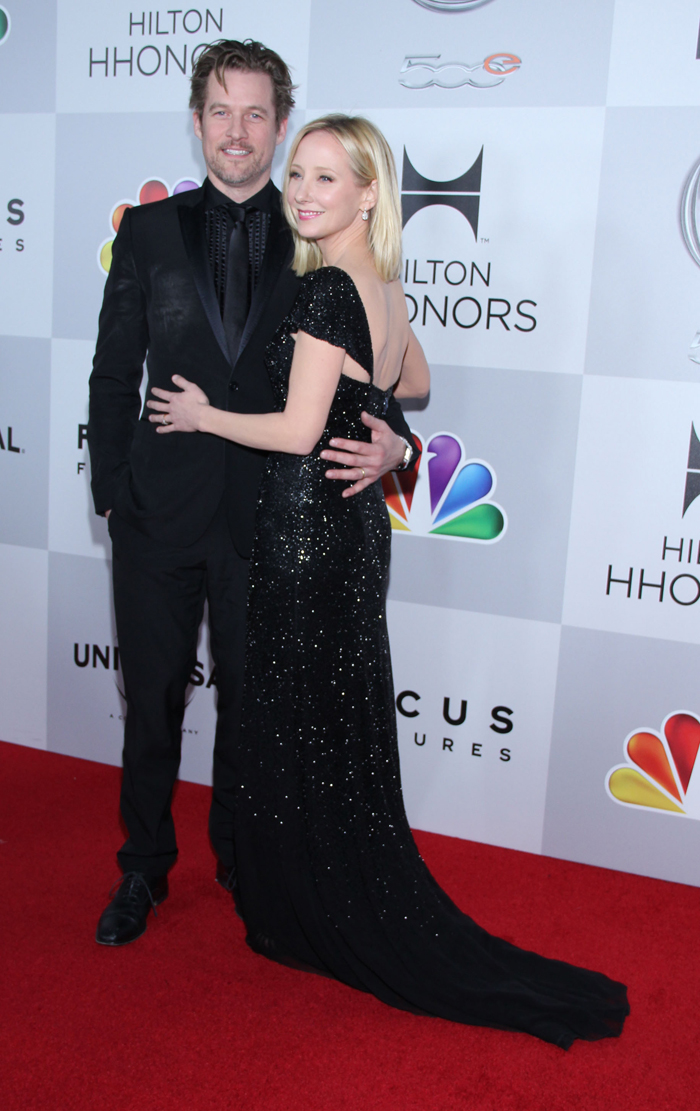 Crazy Anne Heche is a mommy blogger now. Yes, you read that correctly. She's so nutty, and I don't mean to slight anyone who has an actual, documented case of mental illness, but Anne is the one who titled her memoir, Call Me Crazy, while she discussed her famed alter-ego, Celestia, who came out during her 2000 breakdown. That's all in the past though, hopefully, and I tend to think that she could very well be certifiable, but I think she was also begging for attention and framed herself in the manner most befitting.
Anne is still currently with her Men in Trees co-star, James "McTreemy" Tupper, and they have been engaged for years. Anne has a four year-old son, Atlas, with James, and she is also mother to Homer, 11, whose father is Coley Lafoon. Anne and Coley's divorce was very acrimonious with Coley winning primary custody while Anne spent most of her time in Canada for work. She was very bitter about the situation and even dissed Coley repeatedly on Letterman, and she's always seemed quite angry that she has to pay Coley child support. Again, that's something that Anne would like us to forget as she writes her mommy blogging series for People. In this heavily edited excerpt (which was previously a rambling book with "????" and "!!!!" in abundance), Anne describes how she dealt with a public temper tantrum on the part of Atlas. She frames the incident as one where she felt guilty about being a working mother, so she took Atlas to a toy store where he had a meltdown: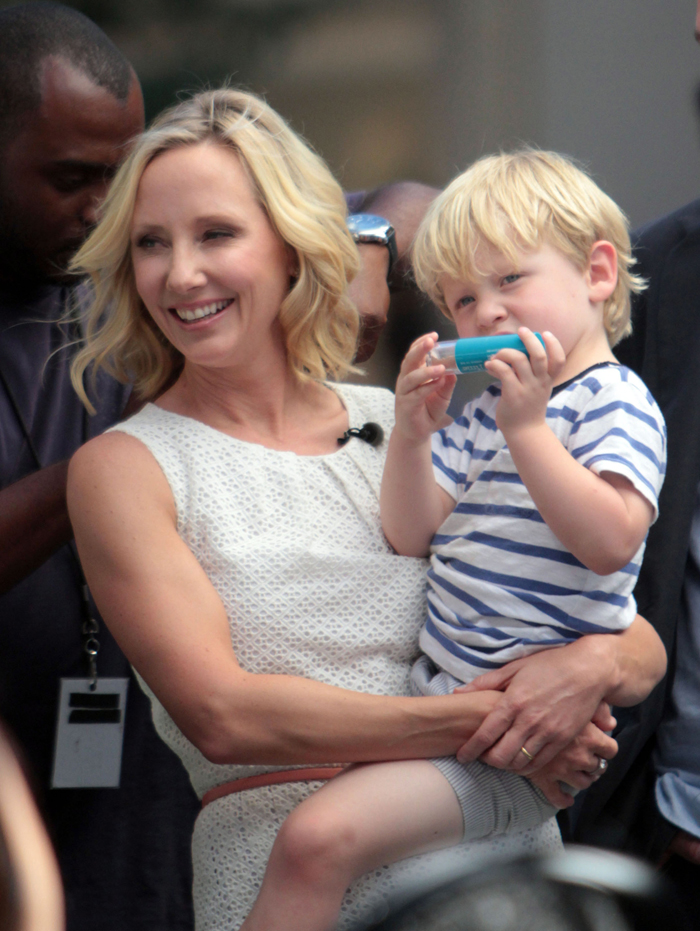 When Attie is upset, his face starts to get red before actual sounds come out. Gradually he manages to emit sputters, umphs and crazy-hot emotional spits which erupt as a precursor to his eventual verbal declaration.

Apparently a skate-boarding-parachute-guy was NOT the toy that Atlas had hoped for. The fit began with not wanting the skateboard part to be attached to the guy part and then the fury traveled its way up the body of skateboard guy to the parachute part, that was apparently NOT supposed to be connected to the guy AT ALL — shoulders, head or otherwise. Attie set off immediately to disconnect ALL parts.

All of Larchmont was listening. "I don't want this toy, I want another toy!" he cried. Mommy conundrum: Do I escape this tantrum easily and without much embarrassment by allowing my newly-turned 4-year-old to bully and manipulate me into getting him another toy? Or do I do the appropriate thing and try to calmly pry him off the sidewalk, where he is now balled up, yelling that he wants the toy store to be his "new home" and attempt to parent him with discipline?

This is a tough one. I don't like strangers to be staring at me, especially not while I anticipate my own internal decisions of motherhood with a snotty-nosed fit-fest happening in a corner on the sidewalk. I chose discipline. Self, that is. "Don't cave, Anne," I told myself over and over as I witnessed a groovy 20-something, clearly childless couple, wonder out loud, "Is that kid … lost?" And then catch themselves when I shook my head, and then wanted to scream, "Mommy attempting to parent correctly!" But I didn't. It was written all over me. I was trying to be strong, but felt like a total and complete loser.

I managed to muster enough self-worth and will to know that a spoiled child is not what I wanted for Atlas' life even more than I didn't want it for mine. I remembered the wise words of a kind grandmother who once told me, "If you don't control them at an early age, they will come to control you."

And then a miracle happened: A beautiful woman who had avoided us on the sidewalk by taking the street, caught my eye just as Atlas was getting buckled in — and she winked at me. Atlas fell asleep within 30 seconds of the ride home. But this day, I had a renewed hope. A support system I never realized I have: Mommies are always out there, surrounding us and encouraging us, giving us strength and a wink when we most need it. We can trust it.

Look around — we are always there, witnessing and thanking you for being strong, parenting against all odds. You fighting the good fight for our children and their future as good, caring, loving citizens, and that's what counts.
[From People]
This blog of Anne's is nothing groundbreaking, of course. Nearly every parent out there has experienced the searing embarrassment of a child throwing a temper tantrum in the middle of a store or restaurant. It's not a big deal, really; and although some people will glare at you as if you should never bring your child out in public, I think most people are understanding about the situation and realize that kids do this all the time. I have learned to tune out tantrum-throwing children in stores, but it does bother me when parents don't seem to care if their kids are throwing fits on airplanes. Like, if I paid hundreds of dollars for my seat, the least you can do is shush your kid, not act like nothing is happening. Even if you have to bribe them a little bit to keep the peace on that flight, it's worth it for the entire plane's sake.
With that said, Anne does seem like a good mom though even if she's acting as if she's the first person in the world to encounter a public temper tantrum.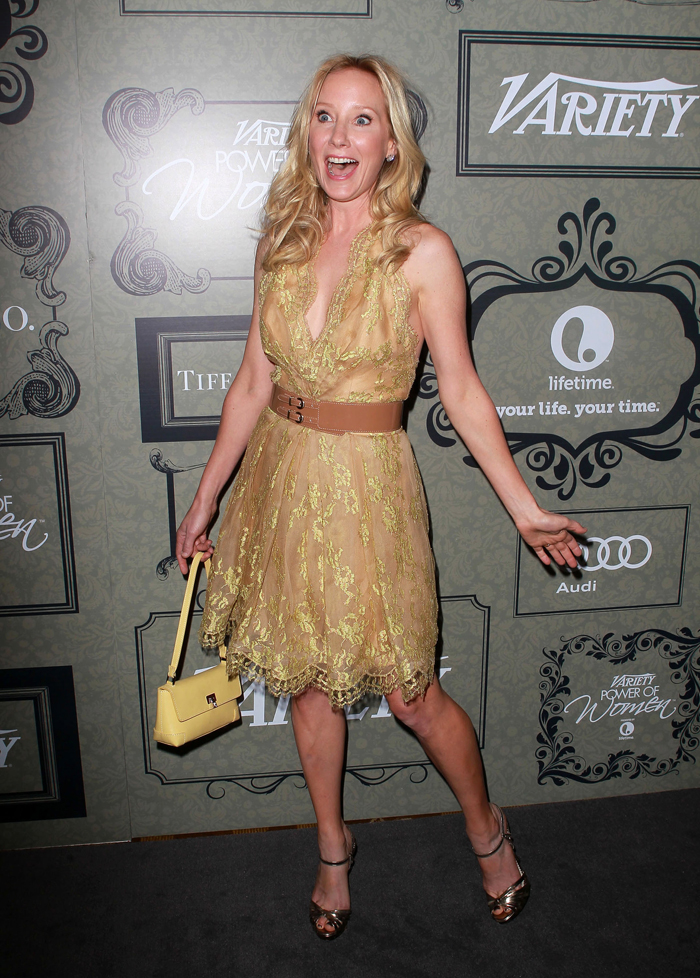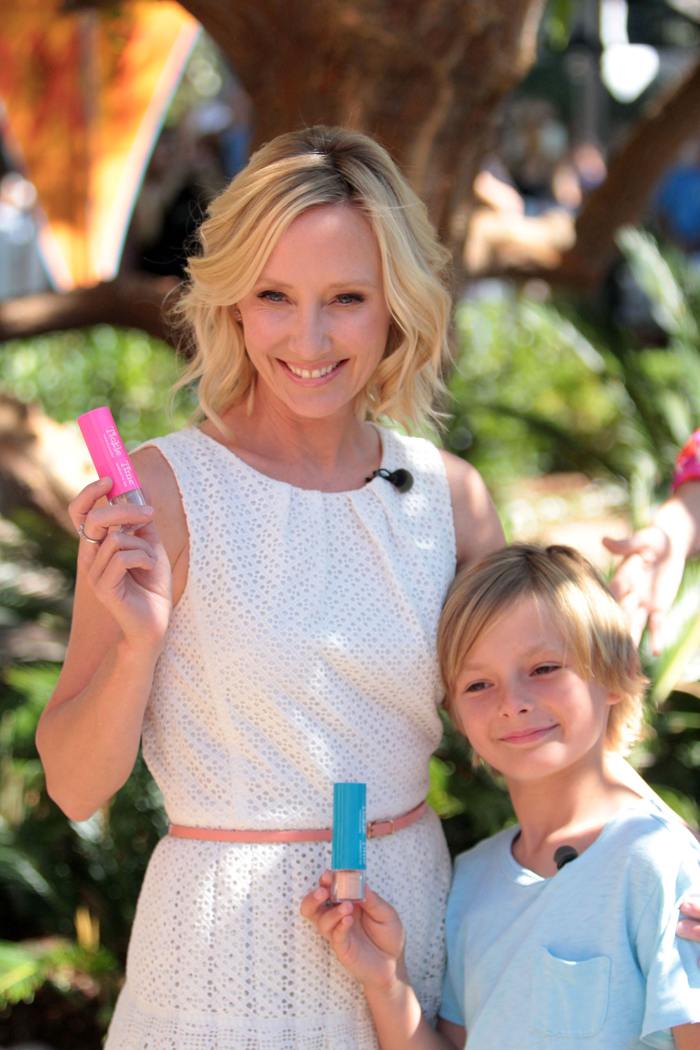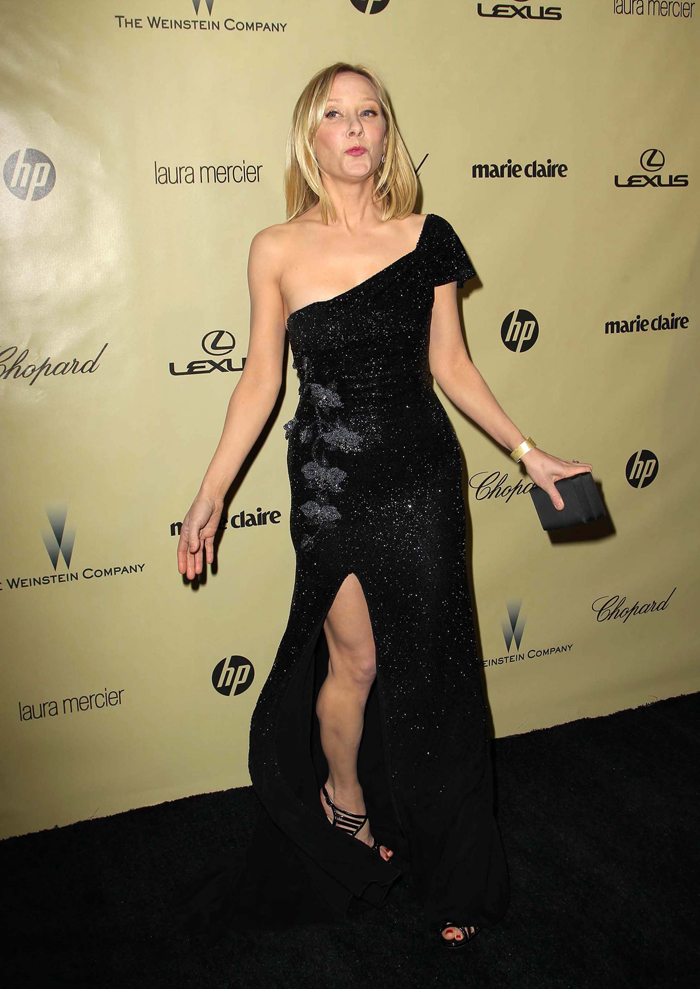 Photos courtesy of WENN
Posted in
Anne Heche
,
Parenthood