Jennifer Lopez in reptilian Michael Kors at the Met Gala: awesome or awful?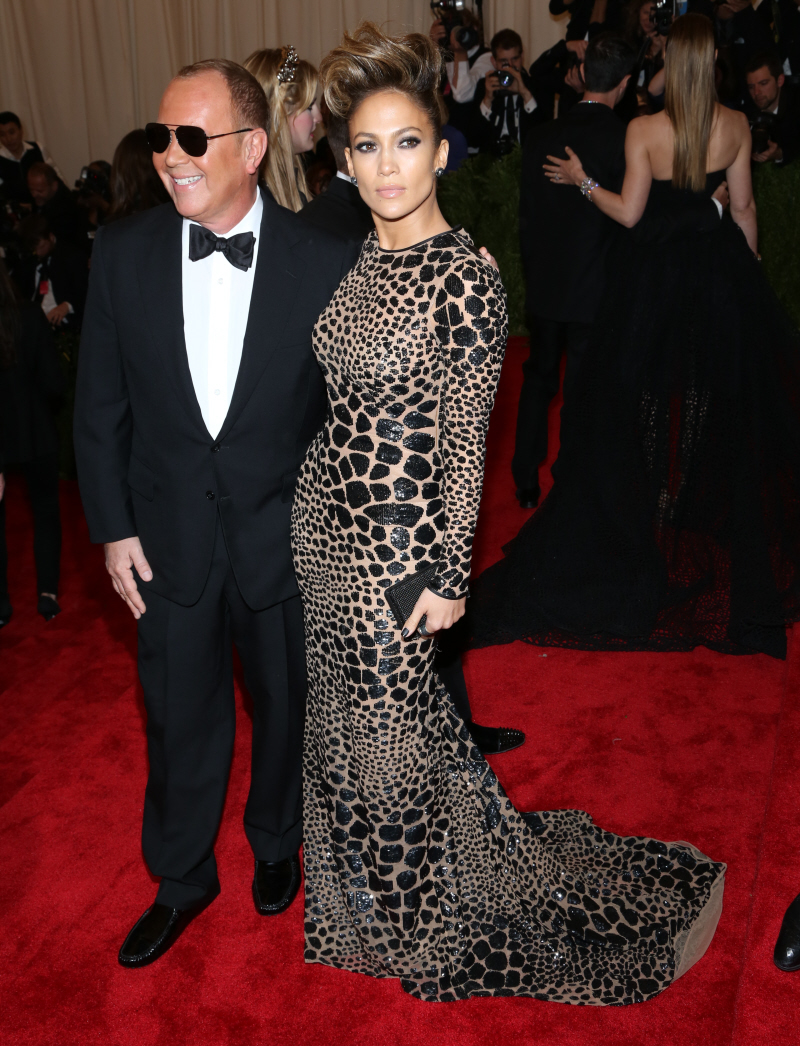 Call me crazy, but I actually like Jennifer Lopez's Met Gala look. No, it's not punk. At all. And I'm surprised to find out that it's Michael Kors, because Kors has been phoning it in, design-wise, for a while. But I actually think J.Lo looks good here. Think about it – Jennifer is covered up yet still showing her crazy body. The cut of the gown is clingy yet perfect. The reptilian vibe of the pattern really works. And Jennifer paid homage to the punk theme with big hair, I guess. Yeah, I really like this. I think this works so much better for the Met Gala than, say, Gwyneth's dumb pink dress. Oh, and Casper Smart was there. Which sort of negates all of the nice things I just said about Jennifer. Ugh.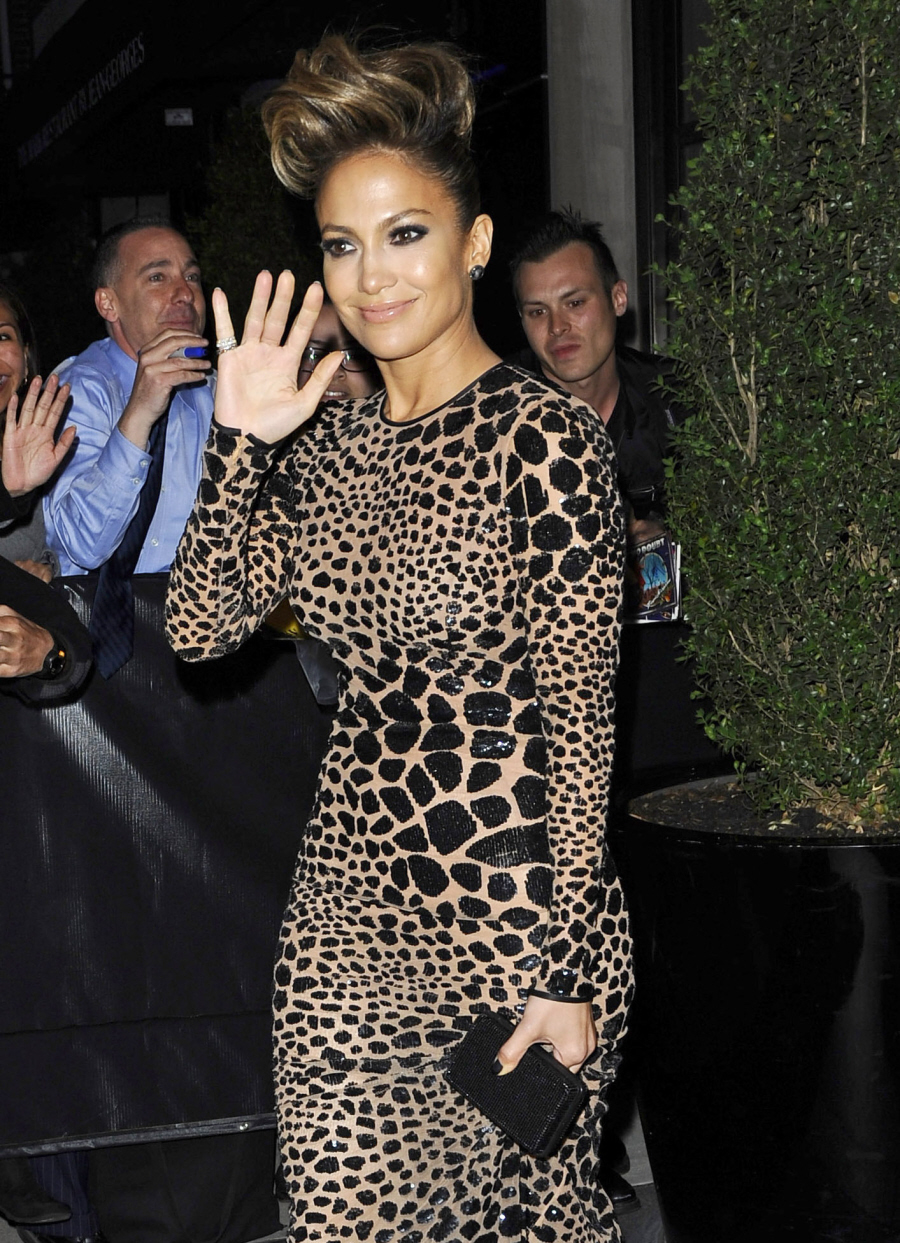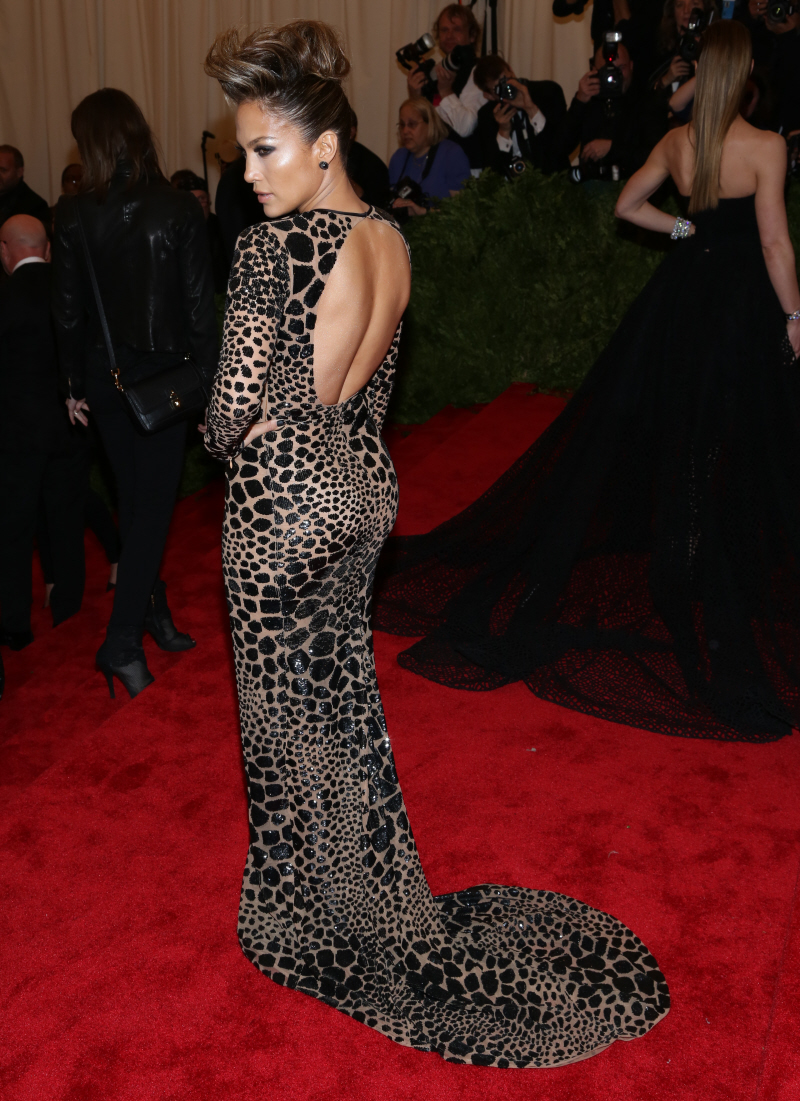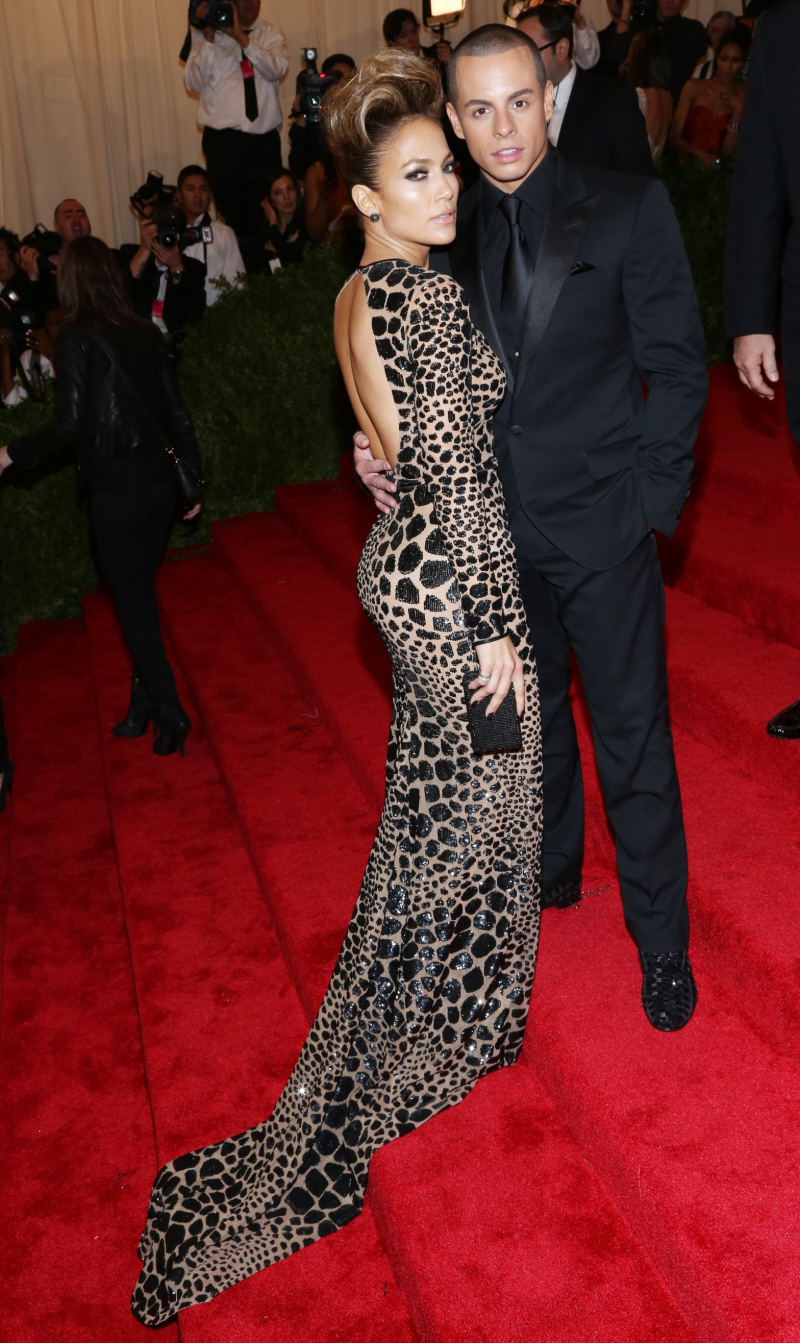 Speaking of disappointing couples, Gisele and Tom Brady were at the Met Gala, like always, although Gisele looked like she was about to go clubbing in Miami. Gisele wore an Anthony Vacarello minidress. I mean… for a premiere, or for a party or something, it would have been fine. It's a sexy little mini and she has a crazy body. But for the Met Gala? It just seems kind of trashy. And I don't know if I should even speak to whatever is going on with Tom Brady. I think Gisele just dresses him up like he's her personal Ken doll.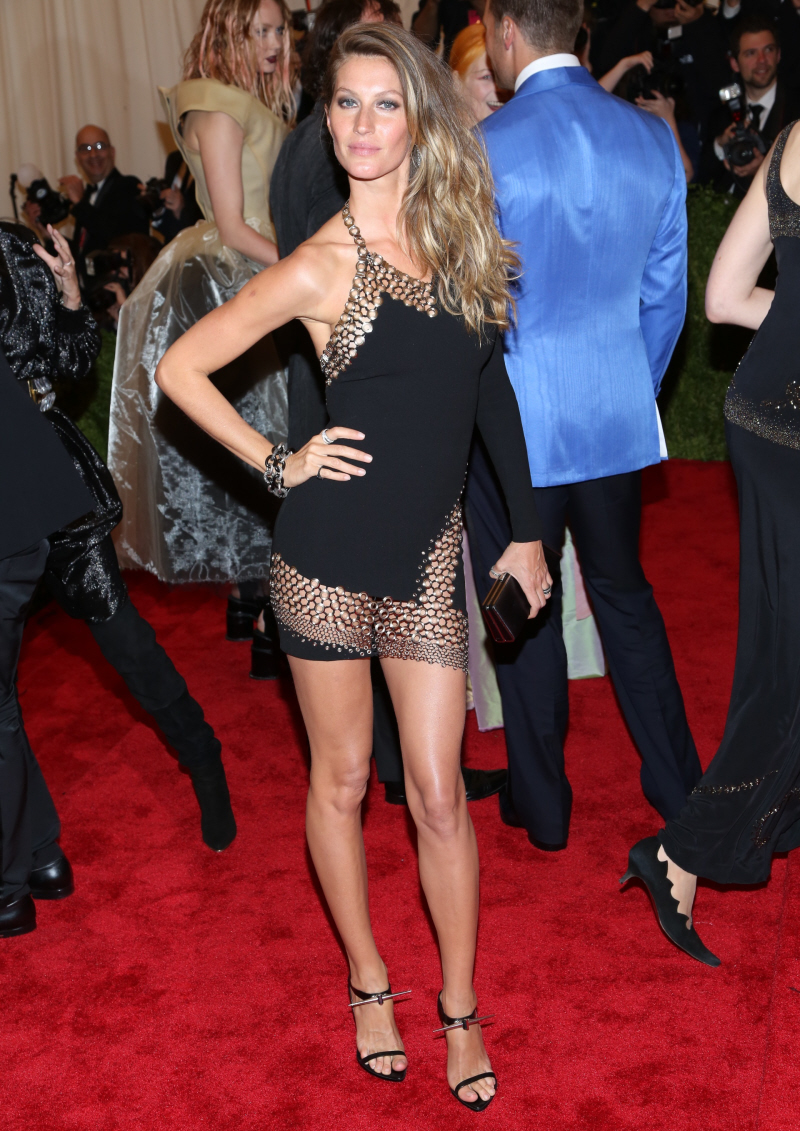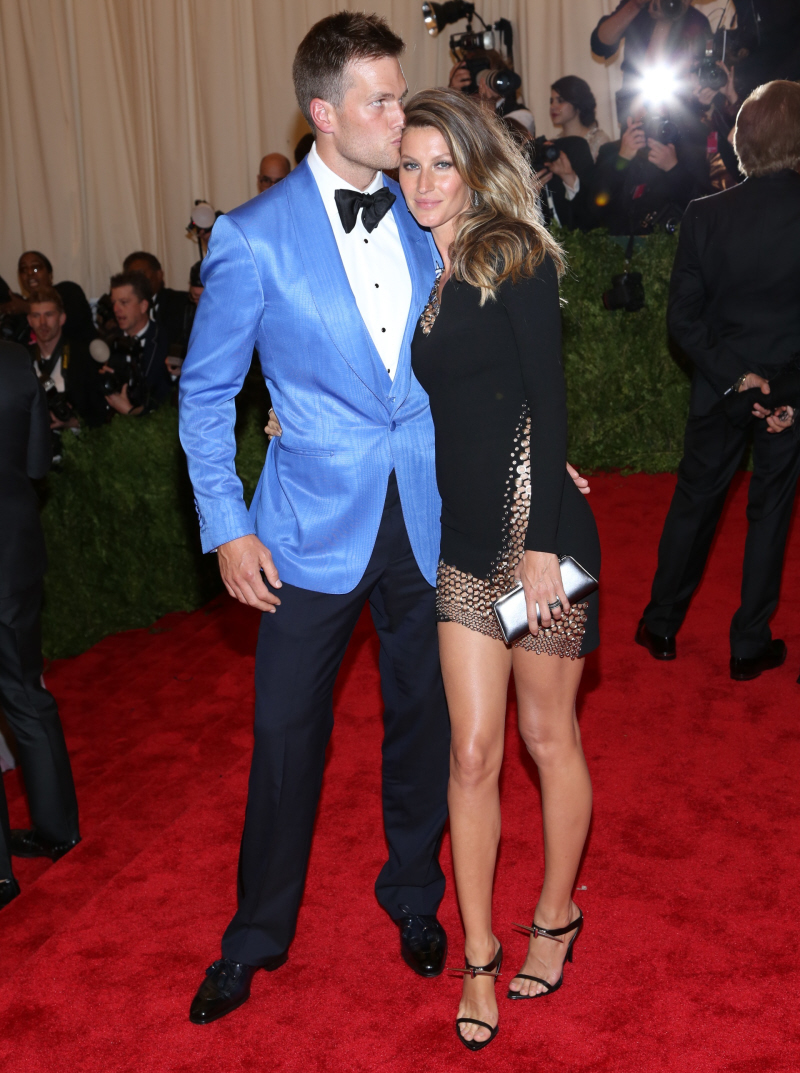 Photos courtesy of WENN.

Posted in
Fashion
,
Gisele Bundchen
,
Jennifer Lopez
,
Met Gala