Kim Kardashian wears a muumuu on a family vacation in Greece: uncomfortable?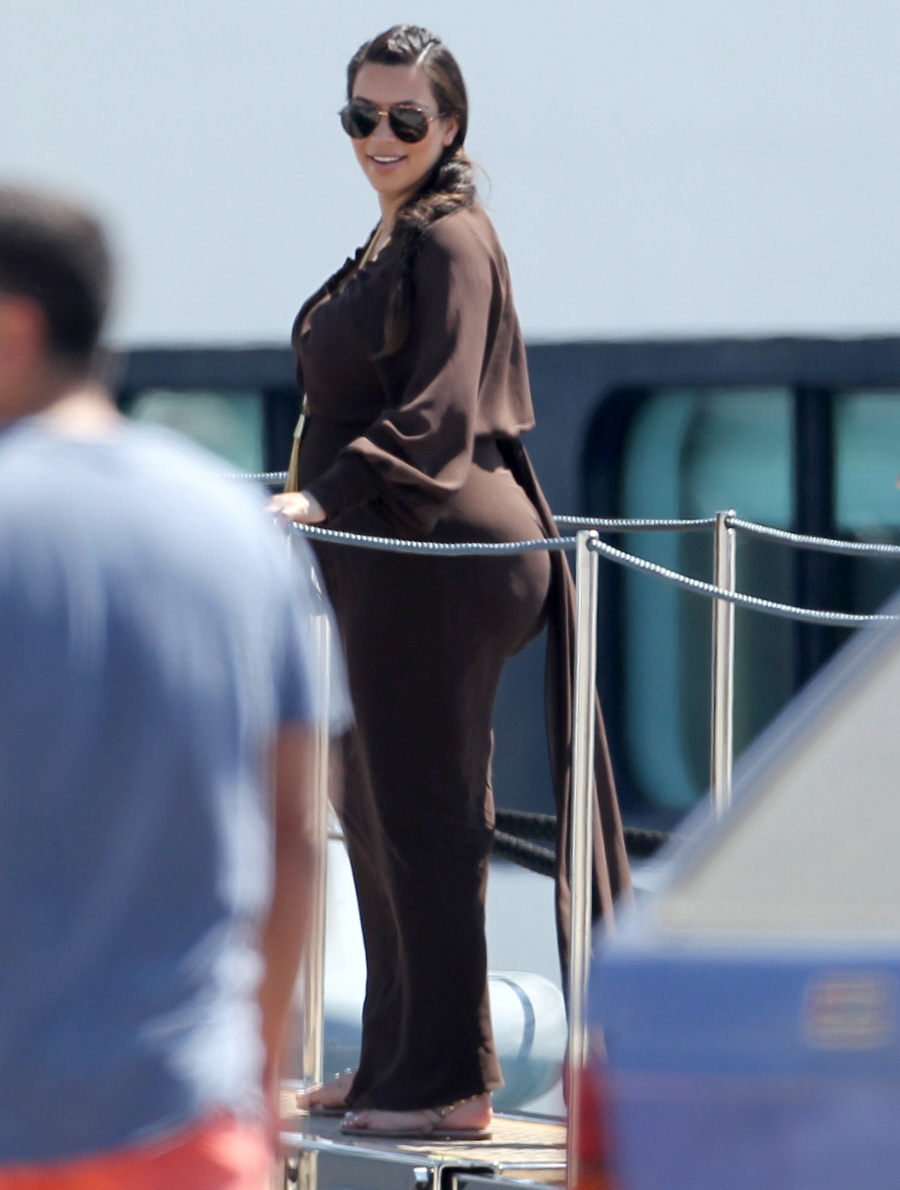 The Kardashian-Jenner family is currently vacationing in Greece. There's a yacht involved, and any number of rather pervy photos of the young Jenner girls in skimpy bikinis (I refuse to use those pics). Khloe, Kourtney, Kim, Kylie and Kendall are all there, as well as Bruce and Kris Jenner and at least one of Bruce's sons. Fame/Flynet says Lamar Odom isn't there, and I suspect that Scott Disick sat this one out too because I saw some photos in London on Friday night. I also suspect Kanye West was not there – perhaps he flew back to Paris after his appearance in New York with Kim (where he looked like her hostage).
I wasn't even going to talk much about these photos until I realized that poor Kim was the only one in a muumuu for all of these particular photos. Imagine going to Greece and spending time on a yacht only to have to wear a muumuu the whole time! I did see pics of Kim in a bikini at some point though, we just don't have those pics (you can see them here). Again, I'm not saying Kim is "fat" nor do I want other people to call her that. But I am simply amazed by how it really seems like her ass is pregnant. It's mesmerizing. Also – I guess I'm calling BS on her due date being mid-July. I think she's due a lot sooner.
According to Us Weekly, Kim & Kompany will be in Greece for 10 days. And they're filming the whole thing for their reality show too. Eh.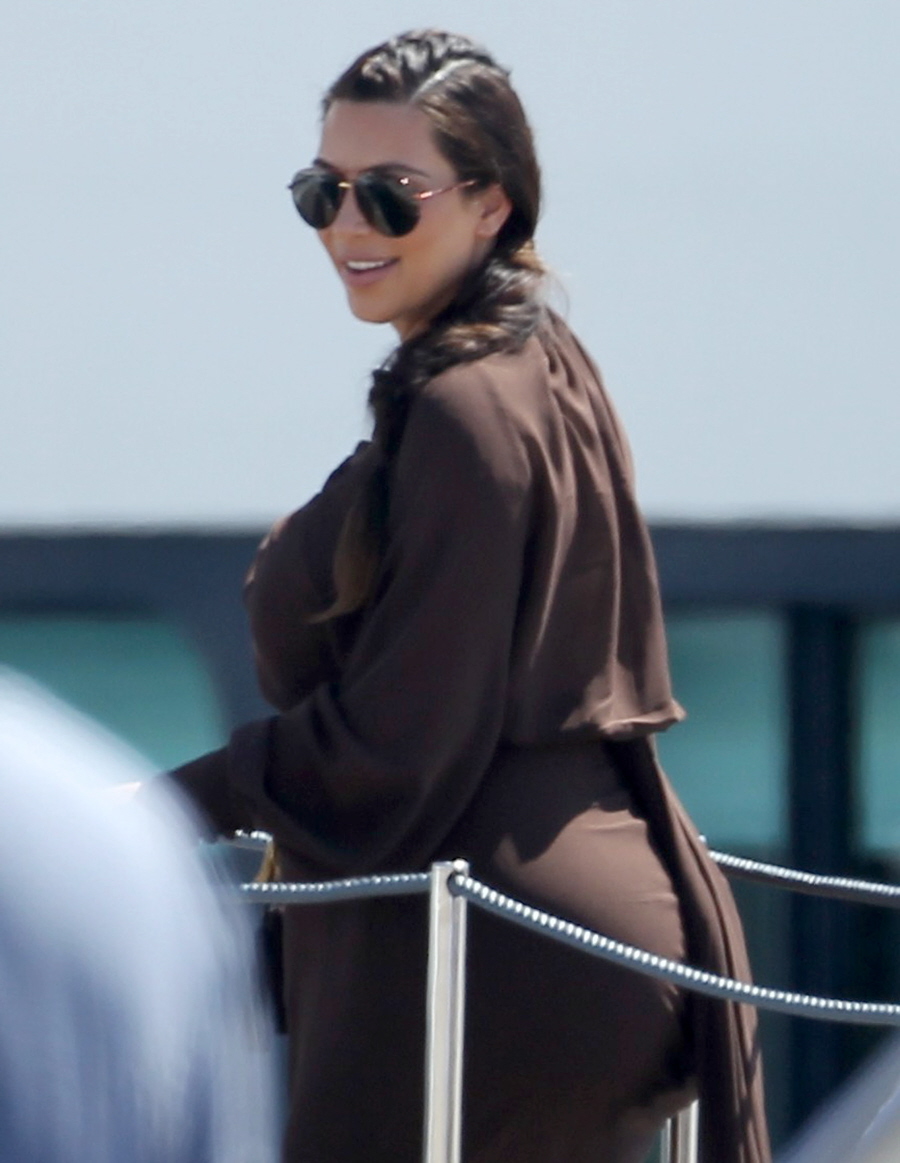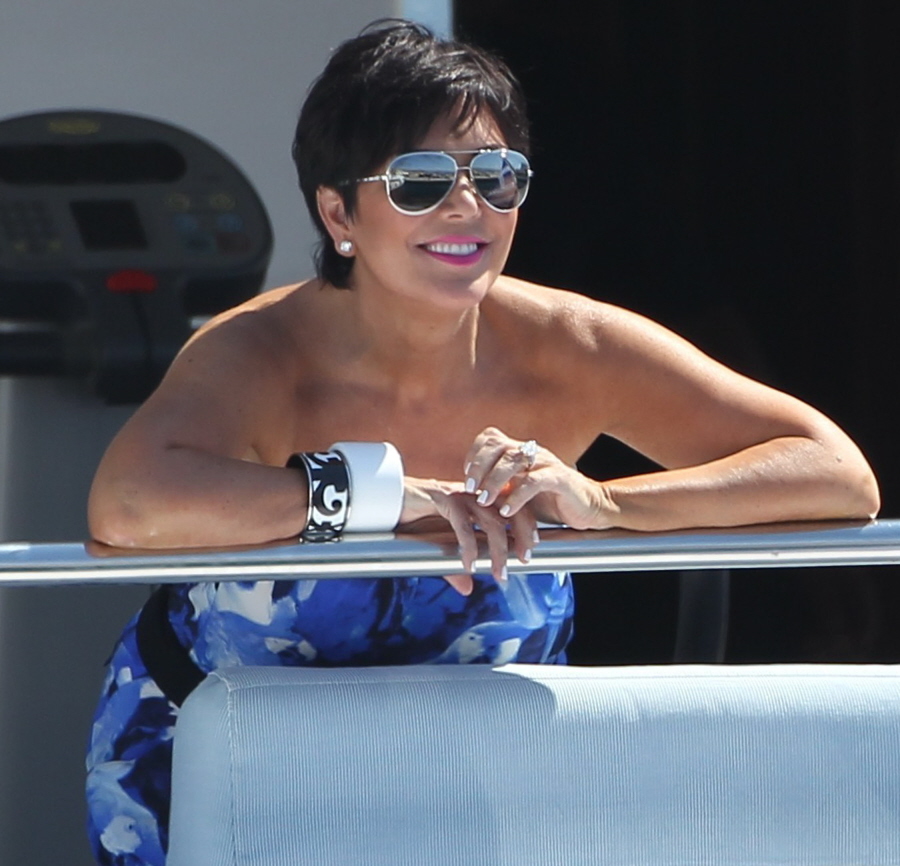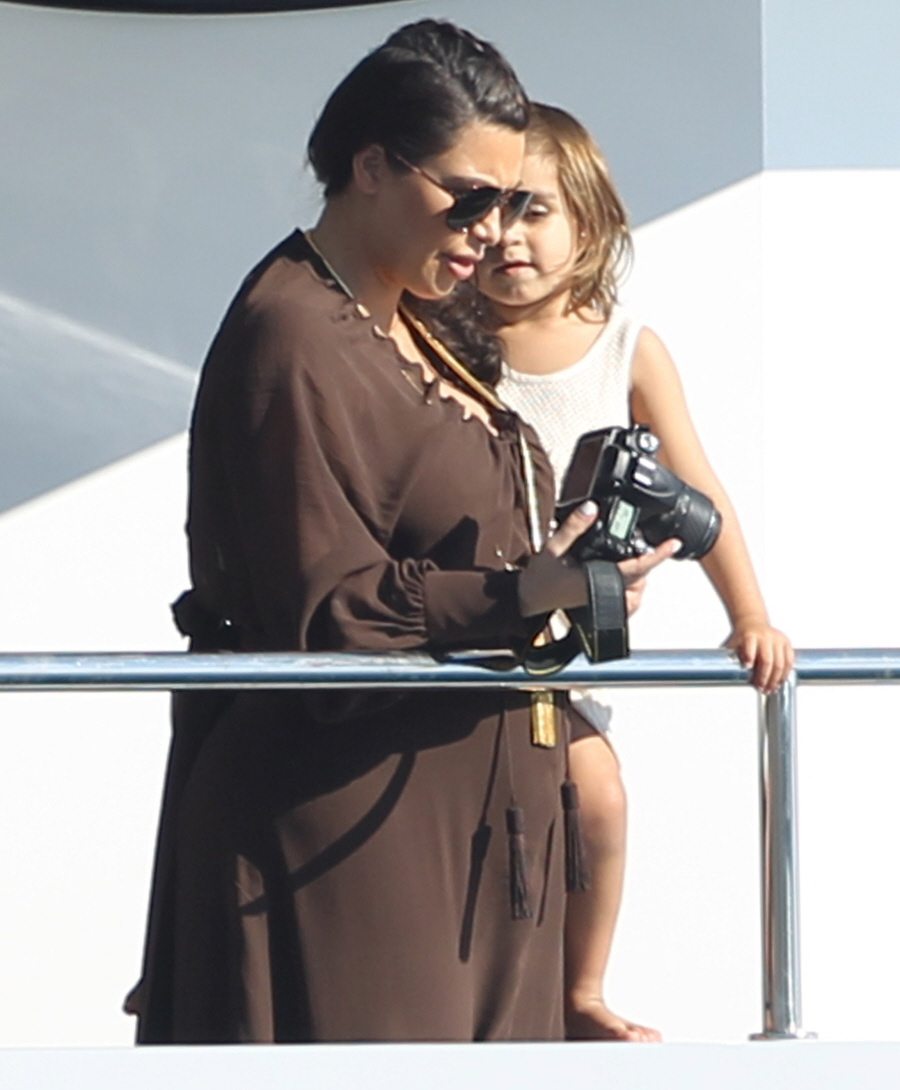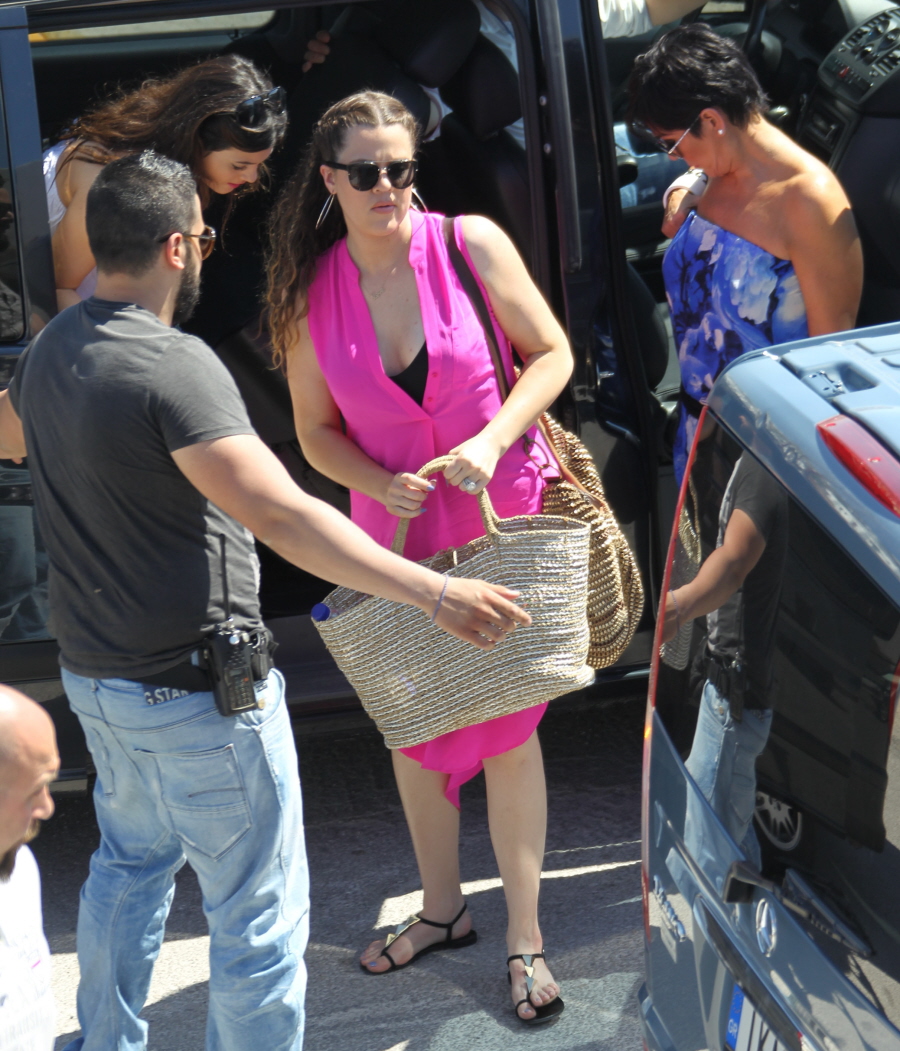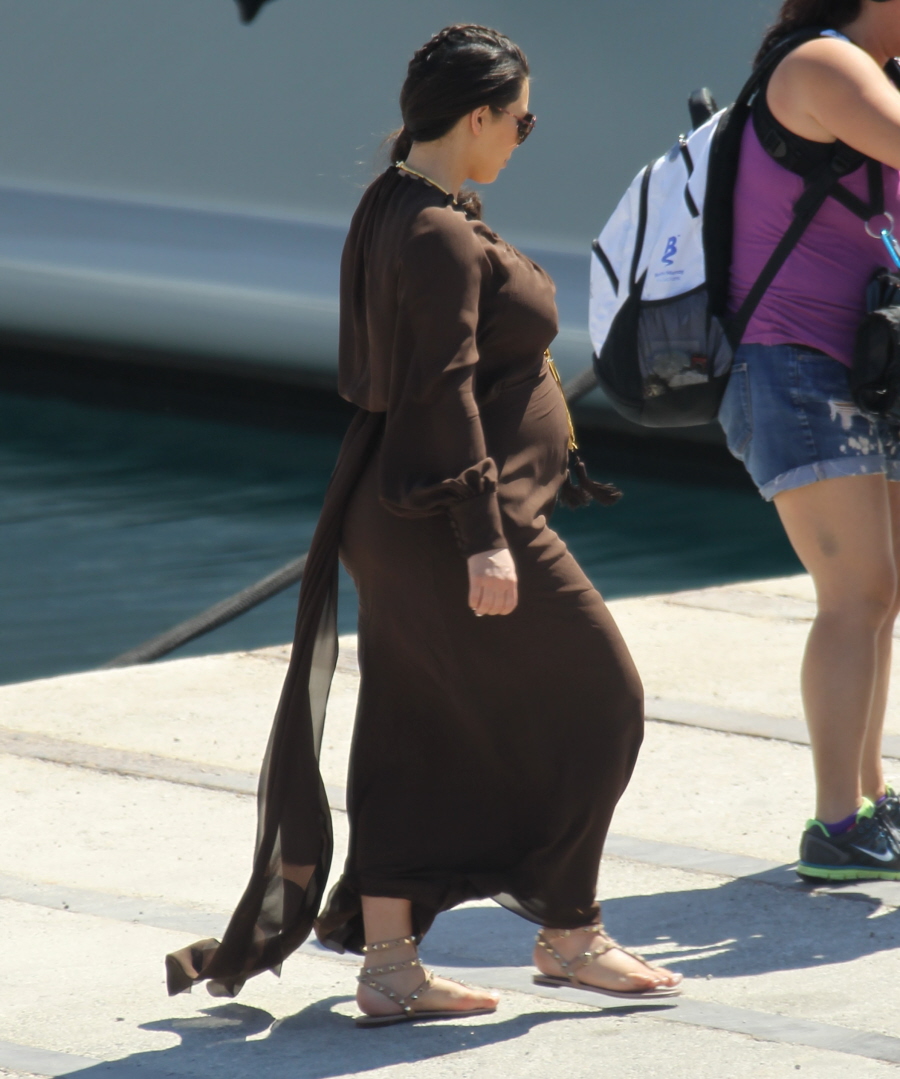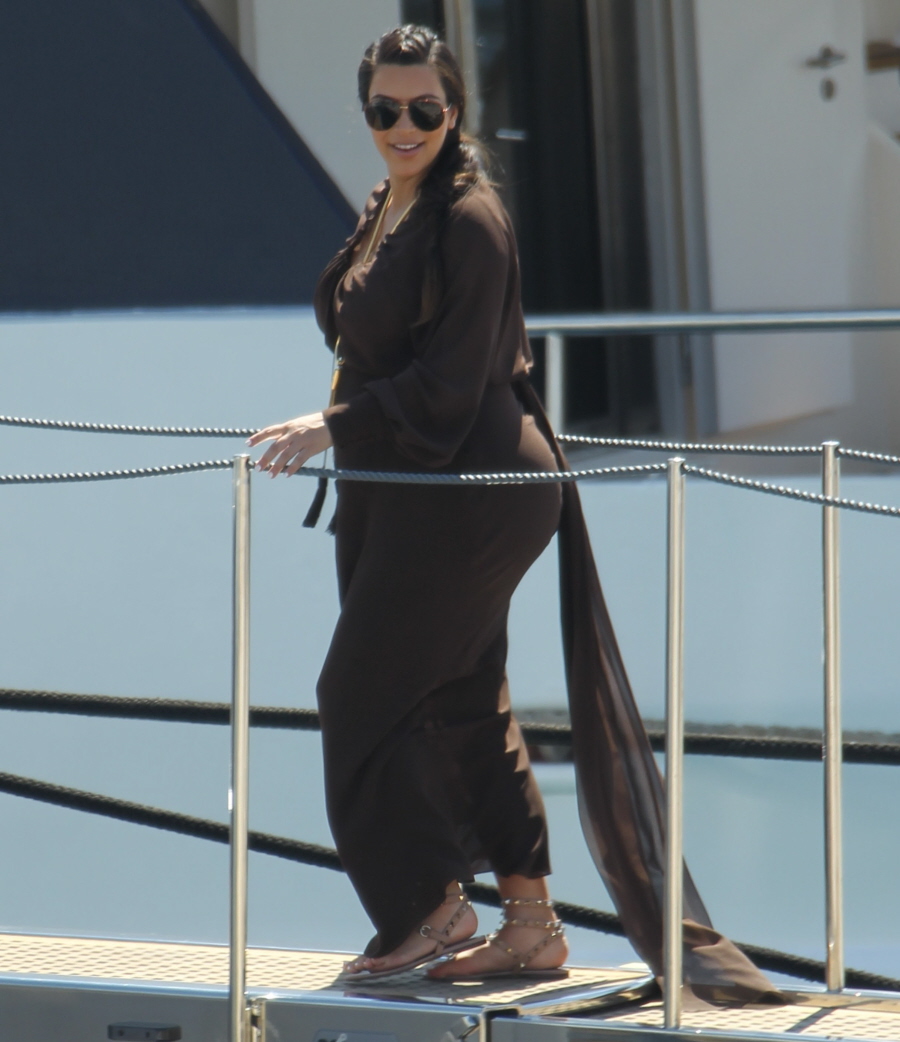 Photos courtesy of Fame/Flynet.

Posted in
Kim Kardashian
,
Vacations