Justin Bieber on Anne Frank: 'Great girl, hopefully she would have been a belieber'
These are new photos of Justin Bieber making sweet love to the paparazzi's lenses while outside his hotel in Amsterdam. His international tour of terror continues in the wake of poor Mally the monkey, who remains in a German shelter after Bieber threw a tantrum and left the country. Now he's moved on to the Netherlands, and while there he visited the Anne Frank House. I'm sure Bieber wasn't interested in learning anything at all about history but was just visiting for ill-advised PR reasons similar to his ridiculous new bangs. Sadly, Bieber didn't take any lessons from the experience if his entry into the guest book is any indication — all he cares about is himself as usual, and he seems convinced that poor Anne would have "been a belieber." Seriously, here's what he wrote according to the historical site's Facebook page: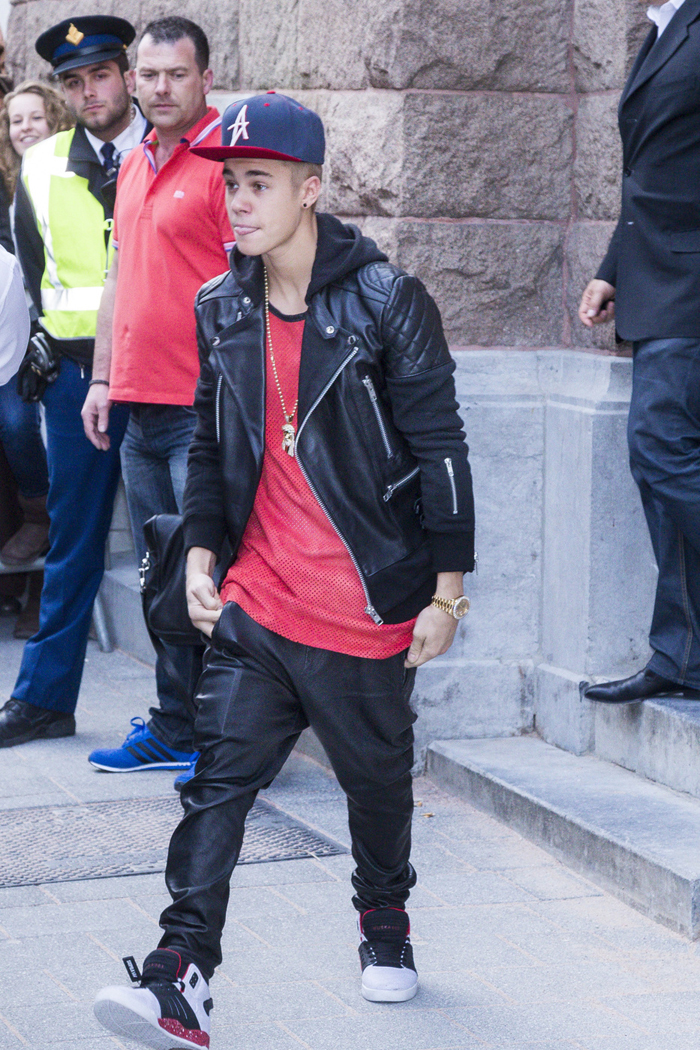 Yesterday night Justin Bieber visited the Anne Frank House, together with his friends and guards. Fans were waiting outside to see a glimpse of him. He stayed more than an hour in the museum. In our guestbook he wrote: "Truly inspiring to be able to come here. Anne was a great girl. Hopefully she would have been a belieber."
[From Anne Frank House on Facebook]
Yes, of course. Anne would have had plenty of opportunities while hiding from the Nazis to listen to Bieber's abysmal tunes if he had been alive during the same time period. Because it's all about Bieber, right? Surely, he could have helped Anne through it all because his God put made him famous so that he could help people. A little egotistical imp who refuses to pull his pants up for anyone could have made a little thing called WWII disappear in an instant. Nazis, LOL.
This kid … is unbeliebable.
Here are some photos of Biebs performing last Thursday in Antwerp, Belgium. Yes, he's shirtless. Yes, I am sorry.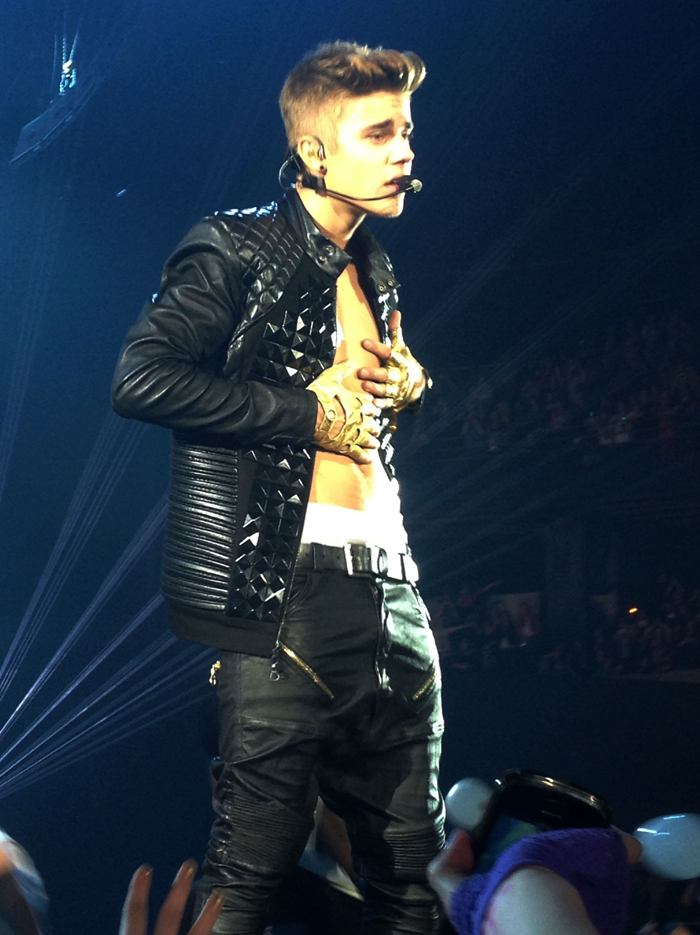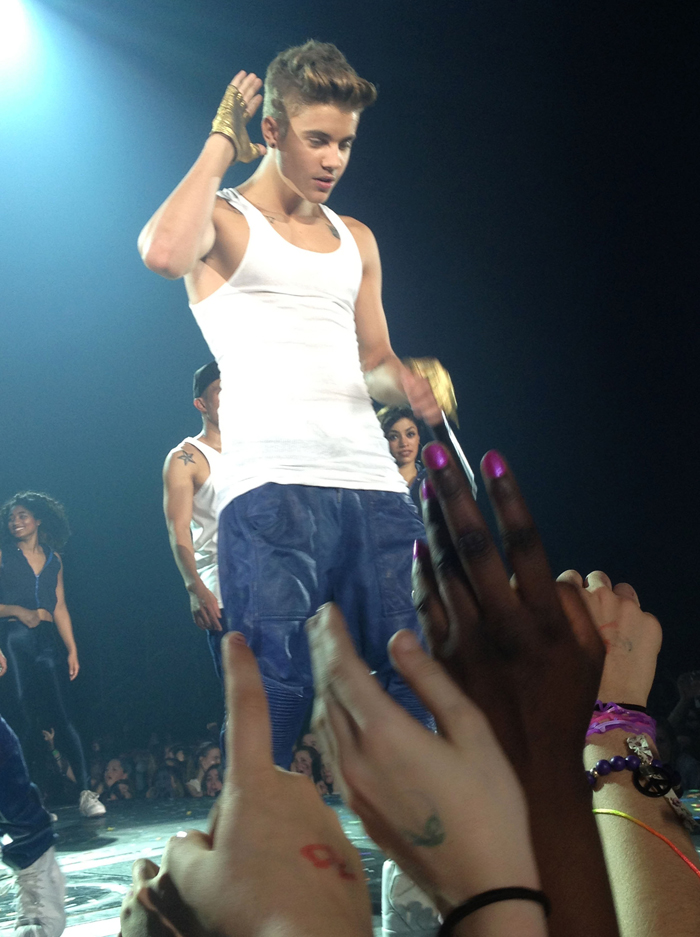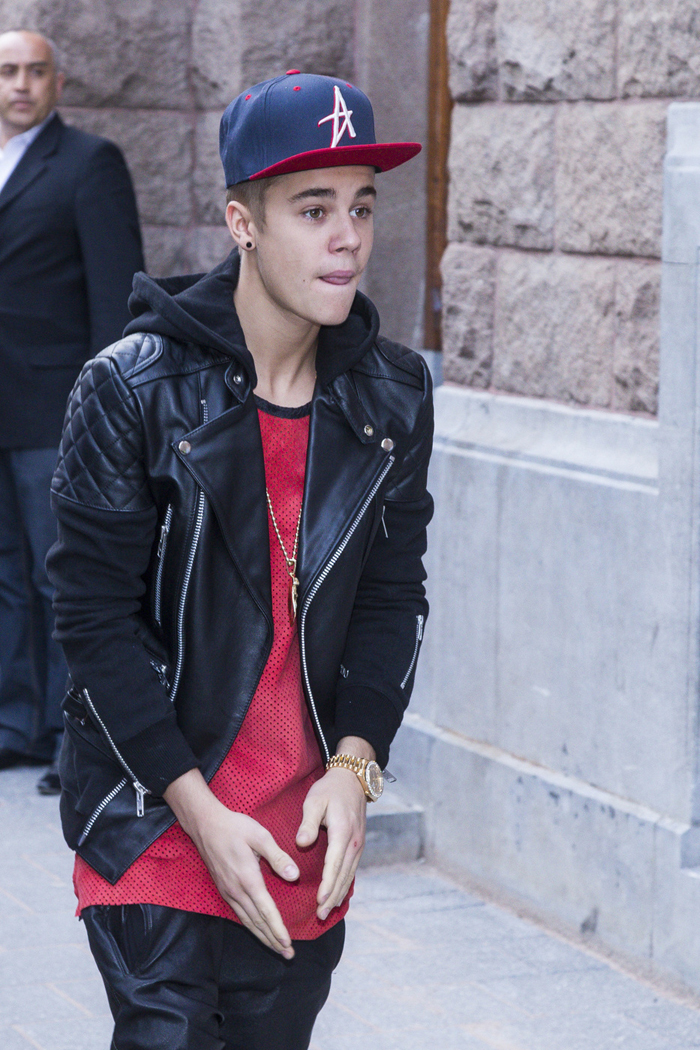 Photos courtesy of Fame/Flynet and Pacific Coast News
Posted in
Delusional
,
Justin Bieber