Before I write this post every year I review what I wrote the past year. Last year I was hoping for an impeachment, which of course we didn't get (yet), but there were some deals made by guilty former Trump staffers and prison sentences handed out. I was also hoping for a better year, which we arguably didn't get either, but there were two royal weddings, a royal tour, a royal baby and a royal pregnancy! There was a royal feud that played out in the press for weeks. The custody battle between Angelina Jolie and Brad Pitt went into its third year. Last year the most commented posts were about the orange one in charge. While we continue to cover his ridiculous tweets, unhinged interviews and open racism, it's no longer surprising and we're generally in agreement. Amid so many disappointments, there were some true heroes this year.
Here are the top ten most commented posts this year, in reverse order and grouped by subject.
10, 6
Jennifer Aniston and Justin Theroux's "divorce"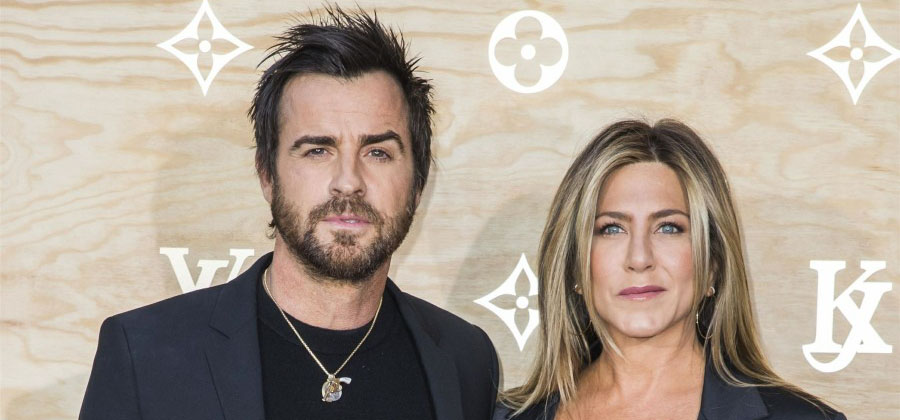 While the press used the terms divorce and marriage when covering Jennifer Aniston and Justin Theroux's high profile split in February, curiously no one filed for divorce. We were one of the only outlets to point out that the paperwork for said divorce was never reportedly filed, suggesting they smartly didn't make it official. We heard that they broke up after a vacation in Cabo San Lucas at the end of last year, that it was Theroux's idea, and that their bicoastal living situation took a toll on the relationship. Whatever happened between them, they were much classier about their breakup than other high profile couples. Theroux possibly dated Selena Gomez, Emma Stone (is that still happening?), Laura Harrier (Kaiser thinks he's with Laura) and a random woman from the gym while Aniston is either happily single or keeping her love life on lockdown.
8
Beyonce headlined Coachella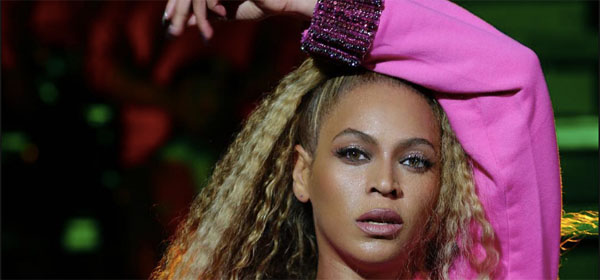 In April Beyonce was the first black woman to ever headline Coachella, the third woman overall, and she set the bar impossibly high. Outlets gushed about her energetic and entertaining performance of over two dozen songs, multiple costume changes and on-point choreography. Her performance was a celebration of everything from historically black colleges and blackness in general. Others complained that it was overrated. Whatever the case, everyone was taking about Beyonce.
5
Angelina Jolie and Brad Pitt's custody battle dragged on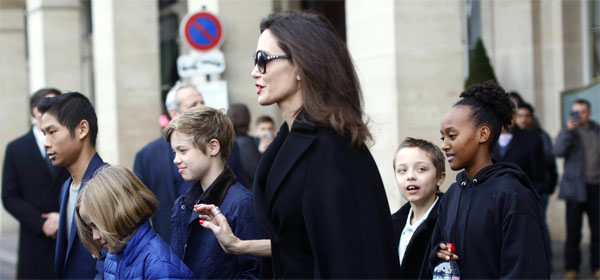 Just one story about Angelina Jolie and Brad Pitt's divorce and custody battle made it into the top ten this year, a laughable piece about how Angelina might lose custody. Pitt's press tactics are predictable and transparent. These two split way back in 2016 and yet their divorce still isn't finalized. We did hear vague details that they reached a custody agreement earlier this month though, with Pitt receiving less than 50% custody.
9, 7, 3, 2
Meghan and Harry got married!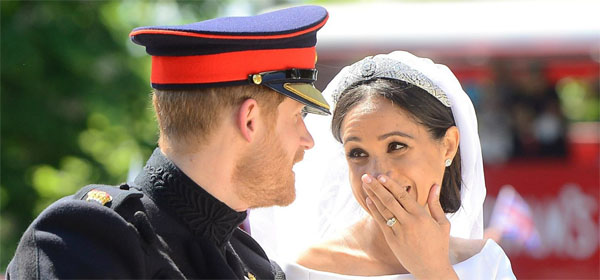 The celebrity-attended royal wedding of Prince Harry and Meghan Meghan this May was a true highlight of the year. (We were spoiled with a second royal wedding in October, when Princess Eugenie got married.) In the lead-up to the wedding, we learned that Meghan has a narcissistic, manipulative father who sold her out instead of walking her down the aisle as planned. (She has a half sister who is a piece of work too, but at least her mother is supportive and wonderful.) We also heard that Meghan may have dumped her first husband by mail. Meghan is definitely efficient. She quickly hit the ground running with appearances and worthy causes, leading some of her staff to rankle at the increased work requirements of having an ambitious boss.
2
Spanish Queen Letizia was feuding with her mother-in-law, Queen Sofia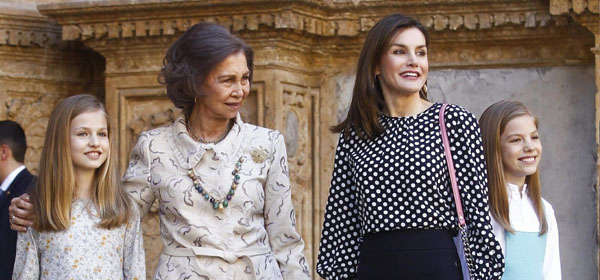 A surprising story was the Easter feud between Spain's Queen Letizia and her mother-in-law, former queen-regent Queen Sofia. Outside the church after Easter services, Queen Sofia tried to pose for photos with her granddaughters. Queen Letizia stepped in quickly afterwards, as if she didn't want Sofia posing with her daughters alone. Then Letizia's husband, King Felipe, stepped in as if he was used to playing peacemaker between his mother and wife. A few days later Letizia and Sofia stepped out for a photo op together, publicly burying the hatchet.
1
Were the Duchess of Sussex and The Duchess of Cambridge feuding?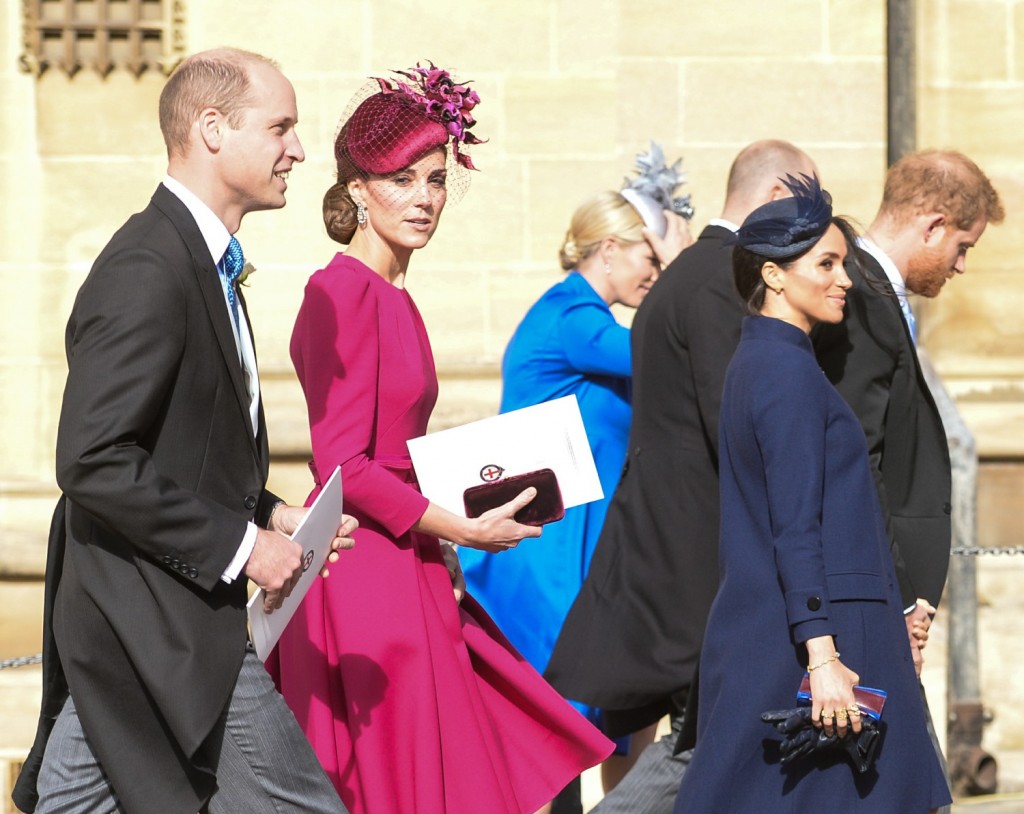 We heard rumors of a feud between Duchesses Meghan and Kate that resulted in Kate crying over a disagreement with Meghan. We later learned that the argument was over a pre-wedding fitting for Princess Charlotte's gown in which a postpartum Kate disagreed with the tailoring. Many of the stories seemed to have racist undertones and there was resentment of Meghan's American work ethic. The real feud was perhaps the long simmering one between Princes Harry and William. Signifying that the feud was over and/or exaggerated, both couples walked to the church together on Christmas, with Meghan and Kate looking affectionate towards each other.
Thanks for being a reader and commenter and here's hoping for more indictments and an impeachment in 2019. We also have a royal baby to look forward to!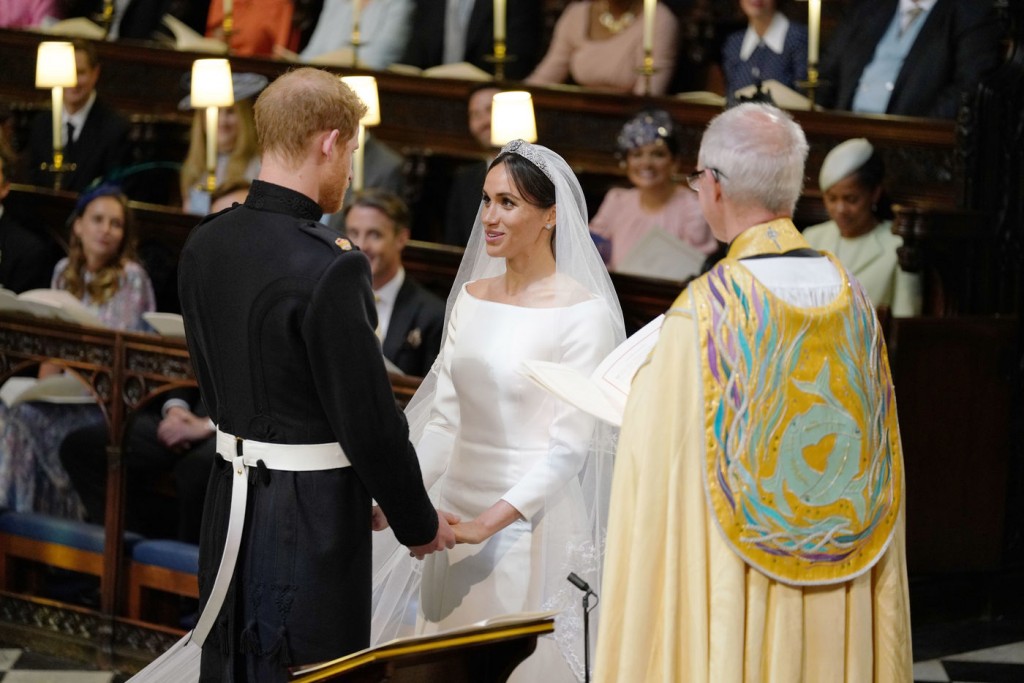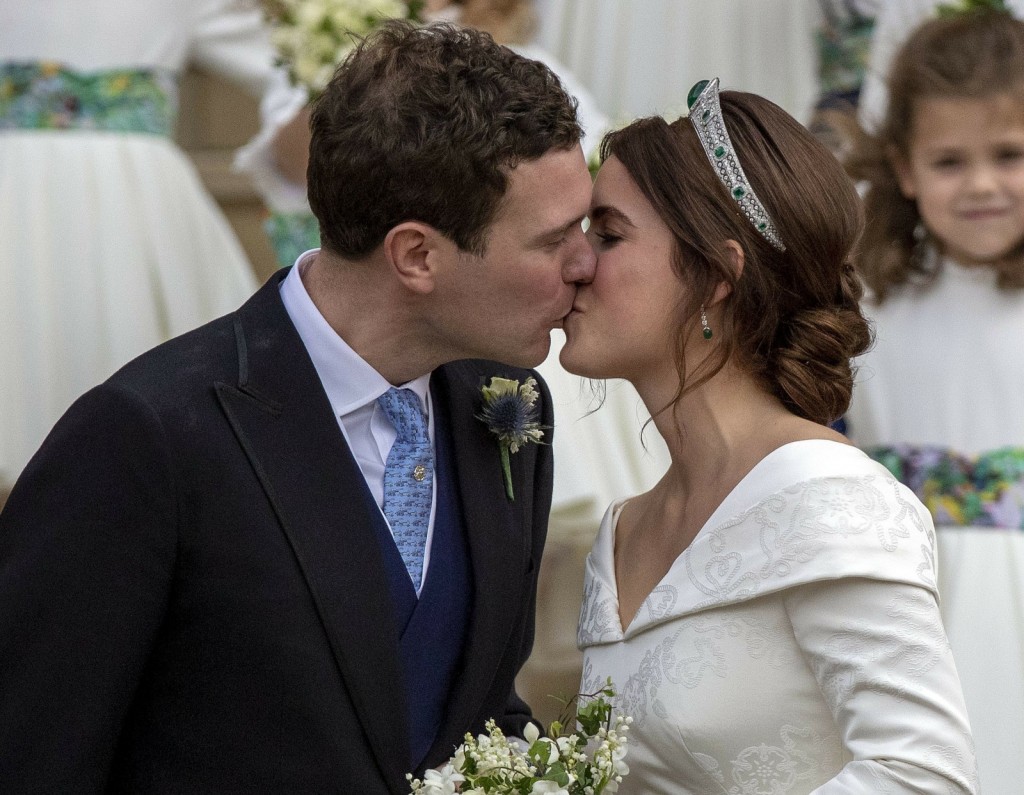 Photos credit: Backgrid, Avalon.red and WENN