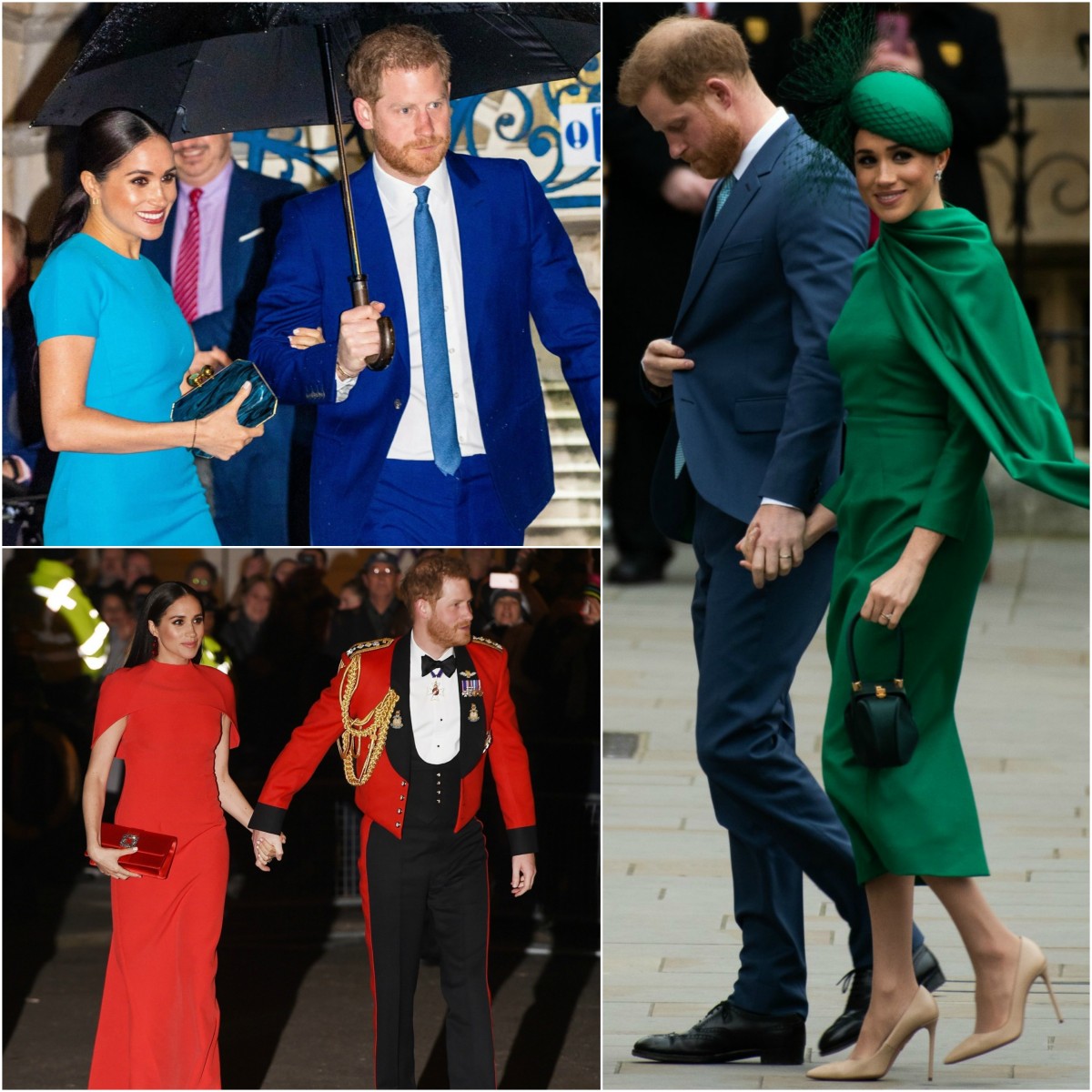 Intro: Minutes 0 to 5
We'll be off for two weeks and will be back with a new episode on January 10th. Chandra is doing well in lockdown, but it's making me even more cynical than normal. I haven't been able to see my parents in a year. Chandra is excited for the Moderna vaccine approval and we both have hope we'll be able to get vaccinated by spring. You can listen below!
Royals: Minutes 5:00 to 21:15
Harry and Meghan announced their new podcast on Spotify, Archewell Audio, on Tuesday. Before that they meted out the news expertly so that the press would freak out over that and wouldn't have as much energy to focus on their podcast. Meghan did a video for CNN Heroes over the weekend thanking people who address food insecurity in their communities. Plus she invested in a woman-owned startup, Clevr Blends, and sent her neighbor, Oprah, a gift basket with their latte and matcha mixes. Oprah drank one on camera, which was massive free publicity. The royal reporters got in such a frenzy about that and were oddly silent when the news of the podcast came out. I play a segment from Zoom where Karen, Ameerah and Tanisha talk about this.
We first heard in September that Harry and Meghan were going to do a deal with Spotify and now it's come to fruition. There's a lot of speculation about how much they got paid for it, just like there was speculation about the Netflix deal. We don't think it's at Obama levels but it's likely still huge. I play a segment from that where they're flirty with each other. It reminds me of how I used to ask my ex husband, who is German, to pronounce specific words. They're definitely newlyweds. I play a segment from Zoom where Laura, Ameerah, Tanisha and Karen talk about the new podcast. The Sussexes remind Karen of Barack and Michelle being flirty on their podcast. Chandra mentions Obama's interview with Desus and Mero on Showtime.
The Cambridges went to a charity event and show called Pantoland for the children of essential workers. Will and Kate weren't wearing masks on the red carpet, like the other guests and volunteers, but did wear them inside. Will and Kate did a bizarre voiceover for a video about the event, which distributed gifts to children. It was very typical of them in that they were centering themselves in what should have been an event honoring frontline workers.
This week Kate is covering People Magazine in a completely ridiculous profile that's very similar to the cover story People ran after her Tatler puff piece backfired this summer. It doesn't make sense because it's mostly about Kate being a regular mum. They don't seem to even address their pandemic train tour, at least in the parts released online. The piece is offensive because it barely acknowledges how privileged she is and how much help she has.
Our favorite stories of the year: Minute 21:15 to 38:15
These aren't the major stories of the year for the most part, they're just fun escapist stories. The top 20 most commented posts this year are all royals stories and some of these are smaller stories that are mostly fun for us. Chandra mentions the outing of Lea Michele. She loved covering it because so many of Lea's costars and collaborators spoke out against her. The first was Samantha Marie Ware, who said that Lea threatened to poop in her wig. Heather Morris, Craig Ramsay, Amber Riley and even Lea's L'oreal collaborators said she was awful to work with. I mentioned that I hate respected her after covering some of her interviews and realizing how full of herself yet unapologetic she is. The outing of Lea Michele happened while she was pregnant.
Minute 25: Katie Holmes hooked up with celebrity chef Emilio Vitolo over the summer and they started doing pandemic pap strolls. Chandra loves how extra they were, making out and taking joy rides for the paparazzi. Her favorite story was this one, from Page Six, in which someone who auditioned Katie for a role said she's not very deep. "'Talking to her is like talking to somebody who works at Dairy Queen.'" The source added that Little Emilio doesn't have the most sophisticated interests either, 'So it could work out. They're not, like, discussing books, or art or anything.'" Chandra appreciates that they always wore masks, unlike Ben Affleck and Ana de Armas.
Minute 28: In October, Trump got covid after playing it down, going maskless and not social distancing. The drama over the announcement and then Trump's behavior afterwards was outrageous. He threw a parade for himself outside Walter Reed, he ambled up the steps of the White House and ripped his mask off before going inside, plus he told people the virus was a blessing in disguise and that they should "dominate" it. He was hopped up on steroids and talking even more smack than usual. Chandra thinks that the spike in covid cases in mid and late November was tied to Trump's superspreader rallies, where people were left stranded at several events.
Minute 30: Chandra has two favorite royal stories. Her first was the Sussexes' "you coulda had a bad bitch" farewell tour in March. The fashion and messaging were cinematic and they planned it out so well.
Her other favorite story was the insane Tatler profile of Duchess Kate, which first came out in late May. I had a mailing list signup with the top 8 stories about the Tatler scandal. You can still get that email here if you're interested! The first excerpt sort-of sounded positive about Kate, but the quotes were double-edged. Additional quotes were even shadier and it's like they took puff piece accolades about Kate and threw them in her face. Chandra thinks that the Cambridges authorized people to speak on their behalf but that Tatler turned it around on them.
The Cambridges started denying the piece and issued a statement that "This story contains a swathe of inaccuracies and false misrepresentations which were not put to Kensington Palace prior to publication." However Tatler stood by the story and called the royals out! They wrote "Kensington Palace knew we were running the 'Catherine the Great' cover months ago and we asked them to work together on it. The fact they are denying they ever knew is categorically false."
Richard Kay in the Daily Mail had a whole point-by-point rebuttal of the piece that made it worse and managed to confirm so many details! Then Kate and William threatened legal action against Tatler and Tatler called them out again!
In September, four months after the piece came out online and in print, Tatler first removed a section from the piece referring to Prince Williams' alleged mistress, Rose Hanbury. People theorized that the story was Rose and her friends' revenge against Kate. A couple of weeks later they removed more parts referring to Kate as a "top CEO" and shading her family. In June, People Magazine ran a cover story about how hard Kate works. It was just a sugary repackaged version of the Tatler story.
The royals responded to The Crown just like they responded to the Tatler story, they confirmed details and brought more attention to them while denying them. I mention the story Chandra covered admonishing The Sussexes for ditching their "gold standard" royal advisors, who have botched Kate and William's PR so much.
Comments of the Week: Minutes 38:15 to 41
My comment of the week is from Rapunzel on the post about Vladimir Putin acknowledging Biden's win before Mitch McConnell did. Chandra's comment of the week is by Summerlover on the post about Will and Kate's bizarre Pantoland video.
Thanks for listening bitches! Happy Holidays, Merry Christmas, Happy Hanukkah, joyous Kwanzaa and have a great New Year! Here's hoping that 2021 looks up for all of us. Text us or leave a voicemail at 434-218-3219.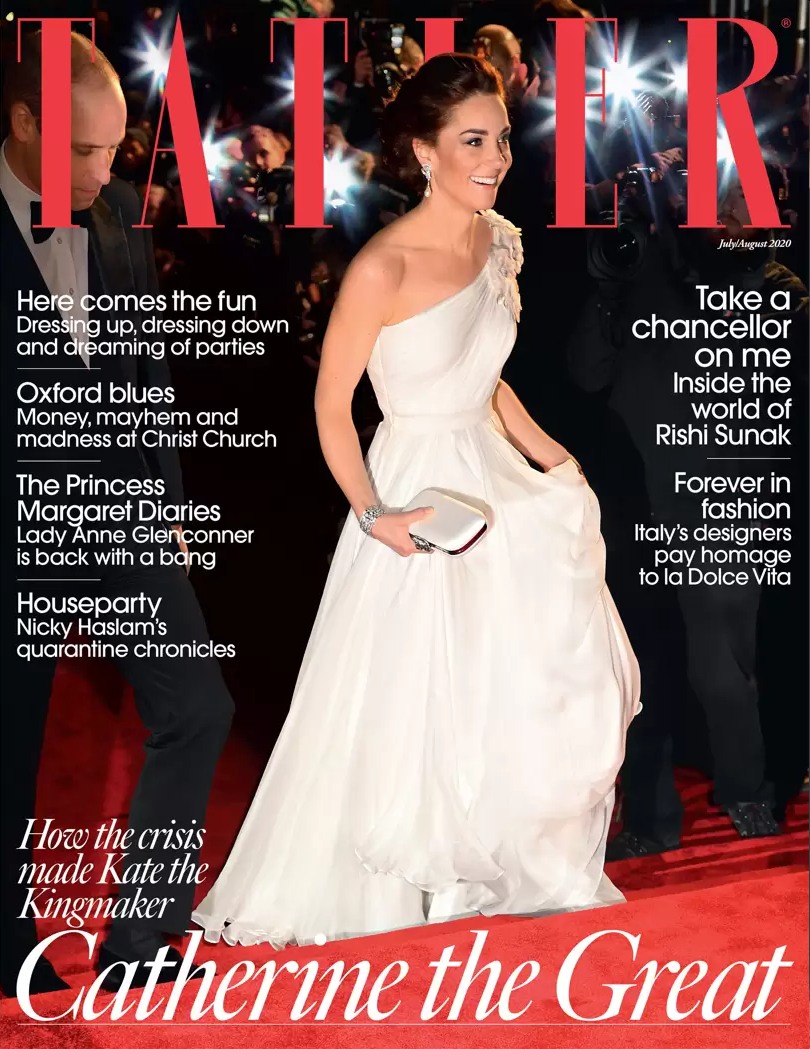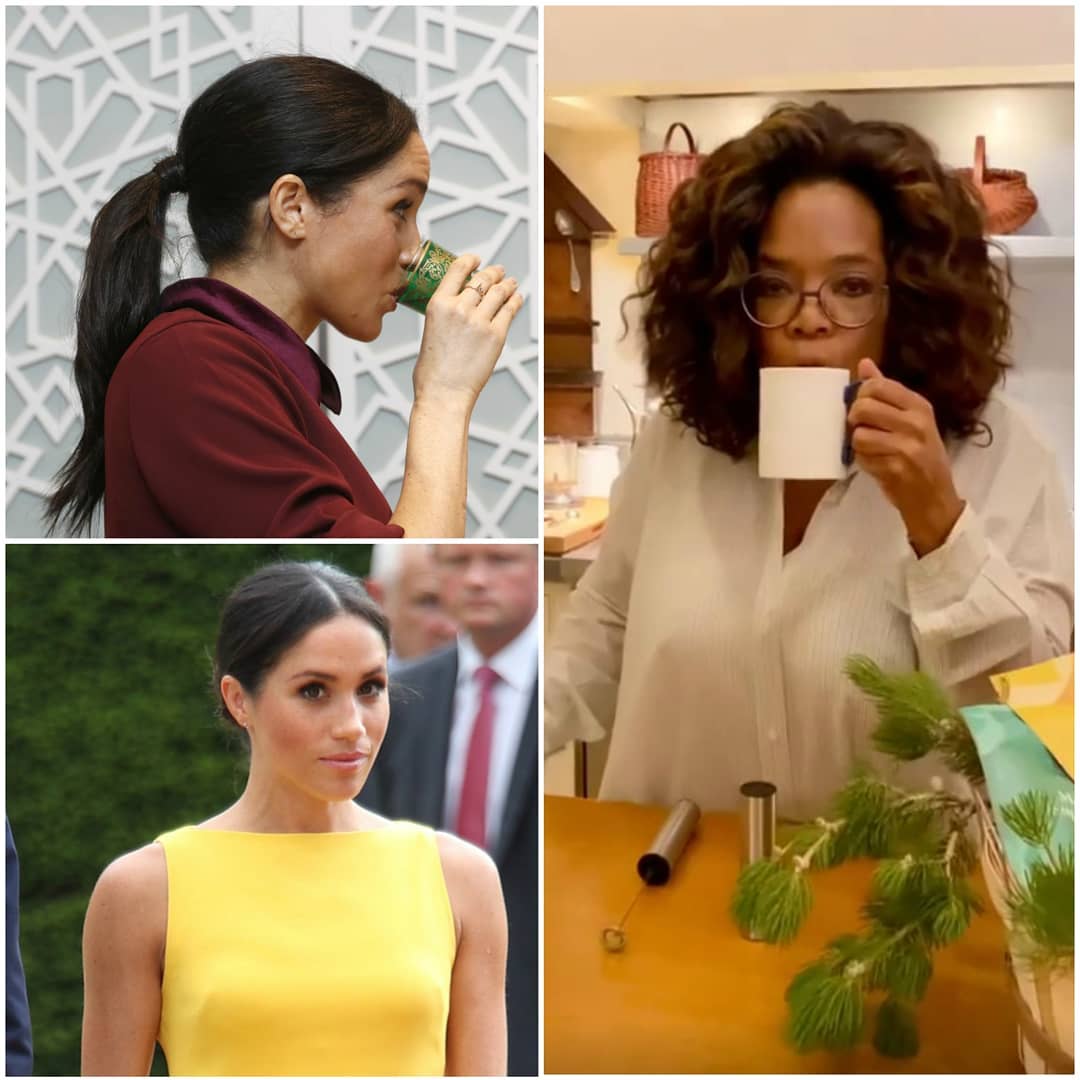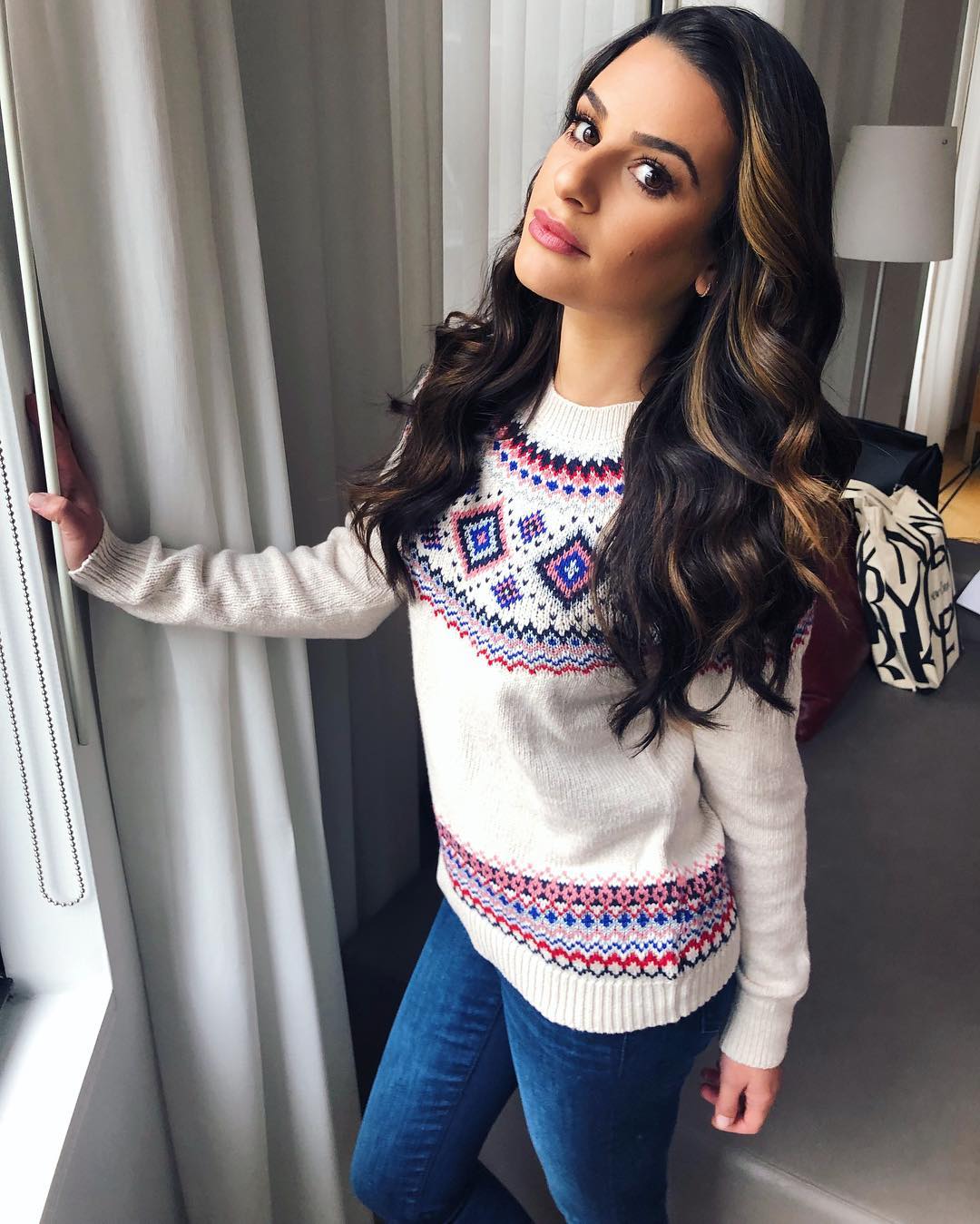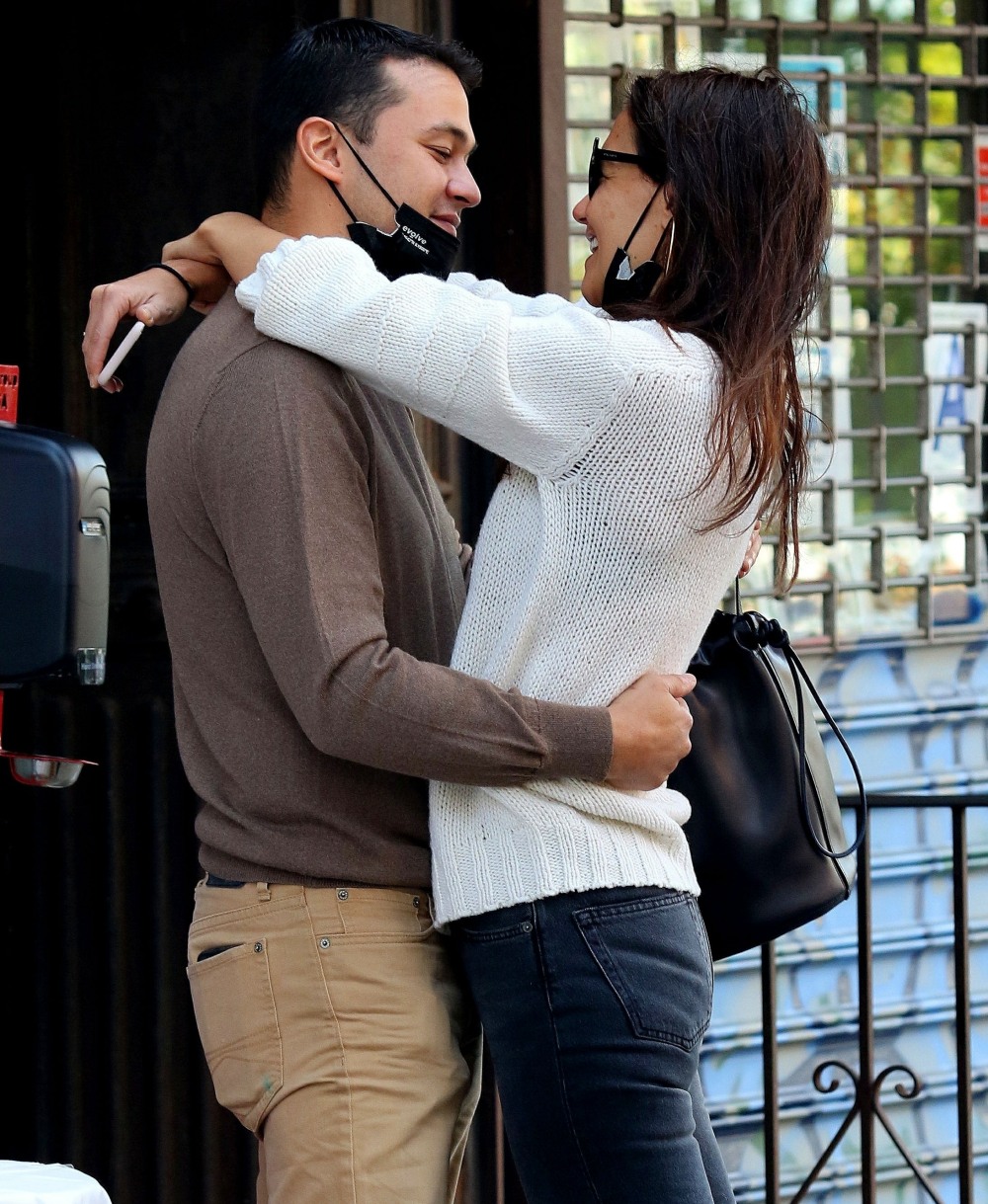 Photos credit: Backgrid, Avalon.red and WENN. Music credit: A.A. Alto, Meydan and via Premium Beat and Sound of Picture